In today's bustling world, quality sleep has become increasingly elusive due to work demands, constant screen use, and daily stressors. The modern age disrupts our natural sleep patterns with the glow of screens, interfering with circadian rhythms and luring us with digital distractions. Despite its importance, sleep often takes a backseat in our relentless pursuit of time.
Our bodies long for a break from this chaos, seeking peaceful, restorative sleep. Melatonin, a hormone produced by the pineal gland deep within our brains, is our unsung sleep conductor. It orchestrates our sleep-wake cycle, calming our minds when darkness falls, signaling it's time to rest. Melatonin's soothing influence lowers body temperature and reduces alertness, paving the way for the Sandman.
Sleep quality can be compromised by various factors such as stress, irregular routines, and excessive exposure to artificial light. To address these issues, many turn to melatonin supplements as a solution to support their sleep patterns. Melatonin's ability to regulate sleep-wake cycles makes it easier for individuals to fall asleep, potentially improving the quality and duration of sleep. Here, we'll discuss reviews for Natrol Melatonin, a leading sleep aid supplement, and provide a recommendation for an alternative product.
You May Also Like:
Sominex Sleep Aid v. DELTA BrainLuxury Sleep Support Supplement
How Sleep Deprivation Affects Your Relationships: The Role Of Emotional Wellness
Reviews For Natrol Melatonin: A Leading Sleep Aid Product is an original (Health11News) article.
Reviews for Natrol Melatonin:
Understanding melatonin
Melatonin is a remarkable hormone that plays a crucial role in regulating our sleep-wake cycles. Think of it as your body's internal clock manager, responsible for orchestrating when you feel awake and when you feel sleepy.
Within the brain, there exists a small, pinecone-shaped gland known as the pineal gland. This gland acts as the central control center for the production of melatonin. Situated deep within the brain, it displays a remarkable sensitivity to light, particularly natural light.
During the day, when the sun is up and bright, your pineal gland takes a break from producing melatonin, which signals your body that it's time to be awake and alert. However, as evening approaches and the sun sets, your pineal gland swings into action – it starts making melatonin, gradually increasing its production. This increase in melatonin production can be likened to a signal from your body indicating that it's time for bedtime. It induces a sense of drowsiness and readies the body for sleep.
However, melatonin's role extends beyond merely inducing sleepiness. It also plays a part in regulating critical bodily functions such as body temperature and blood pressure, all of which contribute to a restful night's sleep.
Nonetheless, there is a notable challenge in the context of modern living. The prevalence of artificial lighting, particularly the blue light emitted by screens, can disrupt this delicate balance. It confuses the pineal gland, making it believe that daytime persists, thereby delaying melatonin production. Consequently, this delay can make it more challenging for individuals to fall asleep as effectively as they would like.
That's where melatonin supplements, like Natrol Melatonin, can be helpful. They provide your body with a little extra melatonin to nudge it in the right direction, helping you get the sleep you need, especially when your natural melatonin production is disrupted.
Reviews for Natrol Melatonin:
An introduction
Natrol is widely recognized for offering trusted melatonin supplements designed to aid sleep and regulate sleep-wake cycles. Natrol's sleep aid products offer a supplemental source of melatonin crucial for facilitating restorative sleep. Natrol's formulation mirrors the body's natural melatonin release, allowing for a gradual and gentle transition into slumber. This approach ensures that users are not abruptly sedated but rather naturally guided into a restful sleep state.
What sets Natrol's melatonin products apart is their convenience. The products often come in user-friendly forms like fast-dissolve tablets, eliminating the need for water and making it easy to use even in the middle of the night. They are suitable for those who have difficulty falling asleep due to disruptions in their natural melatonin production, whether caused by stress, irregular schedules, or exposure to artificial light. Reviews for Natrol Melatonin, in particular, Natrol's Sleep+ Calm Melatonin, show it is a reliable choice for those seeking to improve sleep quality and overall well-being.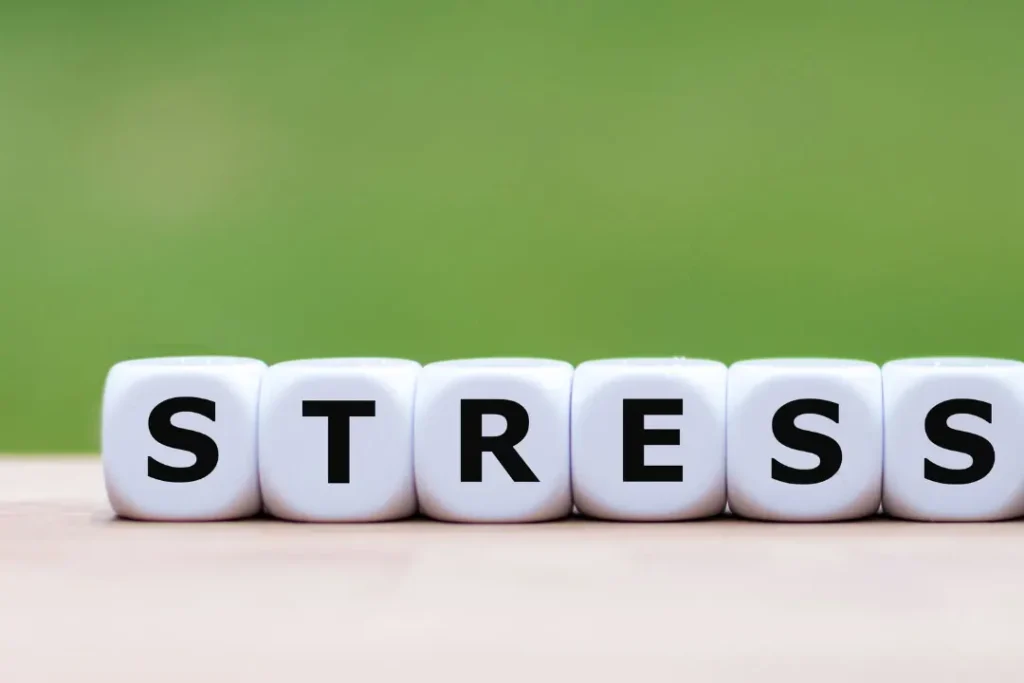 Reviews for Natrol Melatonin:
Properties
A standout feature of Natrol's Sleep+ Calm Melatonin is its cutting-edge fast-dissolve technology. These delightful raspberry-flavored tablets have been meticulously designed to dissolve rapidly in your mouth, eliminating the need for water. This innovation offers remarkable convenience, particularly during those moments when you're comfortably tucked into bed, and the prospect of getting up for a glass of water seems less than appealing. With Natrol's fast-dissolve technology, taking melatonin becomes a breeze. It's an excellent choice for individuals seeking a hassle-free approach to improving their sleep quality.
The pleasant, natural raspberry flavor of Natrol's Sleep+ Calm Melatonin tablets sets them apart in the realm of melatonin supplements. This delightful flavor not only makes them more enjoyable to take but also eliminates the necessity for artificial sweeteners or flavors. The infusion of natural raspberry essence enhances the overall experience of consuming these tablets. It's a refreshing departure from the often bland or medicinal taste associated with some supplements. By combining the benefits of melatonin with an appealing flavor, Natrol has made the journey to better sleep a more palatable one.
Reviews for Natrol Melatonin:
Features
Natrol is dedicated to catering to diverse dietary preferences and restrictions. The Sleep+ Calm Melatonin Fast Dissolve Raspberry Tablets proudly bear the distinction of being suitable for vegetarians. Furthermore, they are crafted with meticulous attention to quality, free from genetically modified organisms (GMOs). This commitment to inclusivity and purity makes Natrol's melatonin supplement an attractive choice for those who prioritize both their health and their dietary beliefs.
For individuals who prefer to steer clear of prescription sleep medications, Natrol Melatonin offers a compelling drug-free alternative. Melatonin, the core ingredient, is a naturally occurring hormone produced by the body. By opting for these supplements, you're essentially providing your body with a gentle boost of something it already generates. This drug-free approach aligns with a holistic approach to health, offering a pathway to improved sleep without the need for pharmaceutical interventions.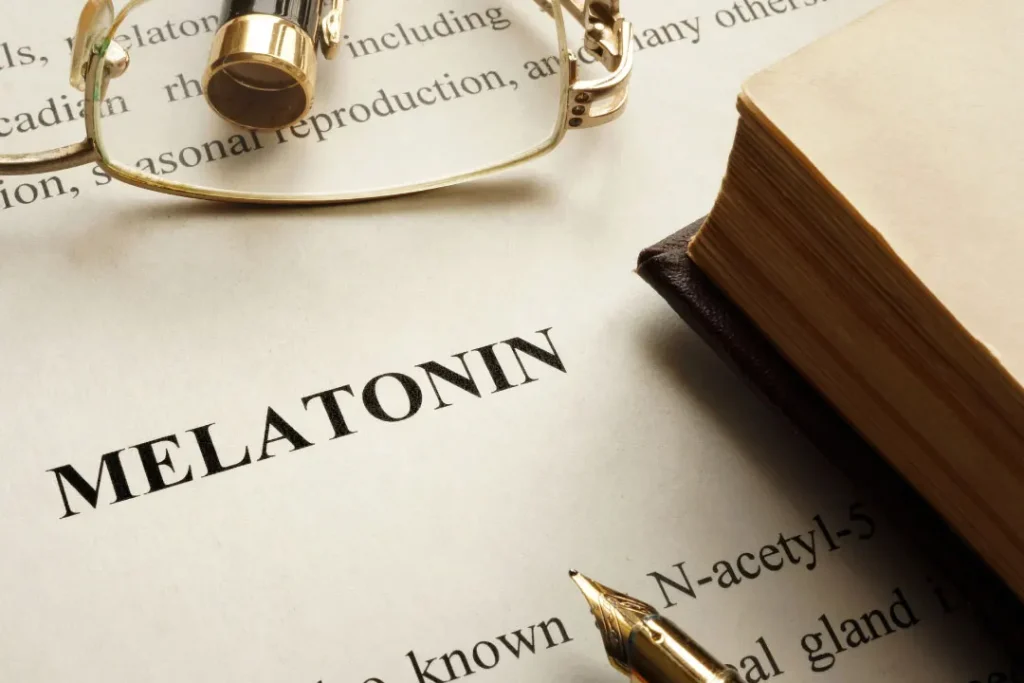 Reviews for Natrol Melatonin:
Benefits
Natrol's Sleep+ Calm Melatonin Fast Dissolve Raspberry Tablets are masterfully designed for gradual release. This unique feature ensures that your body doesn't experience a sudden drop in melatonin levels during the night. The gradual release mechanism supports sustained melatonin levels throughout the sleep cycle, helping you stay asleep for extended periods. As a result, you awaken feeling more refreshed and rejuvenated, making these tablets an excellent choice for those who seek uninterrupted and restorative sleep.
Natrol Melatonin products, including the Sleep+ Calm Raspberry Tablets, offer an affordable and accessible solution to sleep issues. They are readily available both online and in physical stores, ensuring that consumers have easy access to this sleep aid. This affordability and widespread availability make it a practical choice for individuals looking to incorporate melatonin into their nightly routine without breaking the bank or facing logistical challenges.
While comprehensive reviews are invaluable, often, the most compelling endorsements come from real users. The reviews for Natrol Melatonin supplements have garnered numerous positive comments from satisfied customers. Users have consistently praised the product's ability to improve sleep quality. These endorsements provide a testament to the effectiveness and reliability of Natrol's melatonin supplements, offering reassurance to those seeking a trusted solution for their sleep concerns.
Reviews for Natrol Melatonin:
Natrol's Ideal Users
Natrol's melatonin supplements, particularly the Sleep+ Calm Melatonin Fast Dissolve Raspberry Tablets, are tailored to address the sleep needs of a broad spectrum of individuals. Based on the reviews for Natrol Melatonin, these supplements can be especially beneficial for those who encounter specific sleep challenges and seek a natural, drug-free solution to improve their sleep quality.
Shift Workers: Individuals with irregular work schedules often find it challenging to maintain a consistent sleep routine. Natrol Melatonin can assist shift workers in regulating their sleep patterns, allowing them to adapt more seamlessly to varying work hours.
Frequent Travelers: Jet lag, a common woe for frequent travelers crossing multiple time zones, can disrupt sleep schedules. Natrol's melatonin supplements can help travelers readjust their internal clocks and combat jet lag more effectively.
Users With Stress and Anxiety: Stress and anxiety can significantly impede the ability to fall asleep. Natrol Melatonin provides a gentle and natural way to reduce anxiety-related sleep disturbances, promoting relaxation and facilitating a more tranquil bedtime routine.
Users With Light Sensitivity: Those sensitive to artificial light, particularly the blue light emitted by electronic screens, may experience difficulties falling asleep. Natrol Melatonin can help mitigate the impact of light disruptions on the body's natural sleep-wake cycle.
Aging Adults: As individuals age, melatonin production often decreases, contributing to sleep difficulties. Natrol's melatonin supplements can be particularly beneficial for older adults seeking to restore their melatonin levels and improve sleep quality.
Vegetarians and Health-Conscious Individuals: Natrol's commitment to producing vegetarian and non-GMO supplements caters to those with specific dietary preferences and health-conscious individuals who prioritize clean, high-quality ingredients.
People Seeking a Natural Sleep Aid: For individuals who prefer a drug-free approach to sleep improvement, Natrol Melatonin emerges as an ideal option. It provides a supplemental source of a naturally occurring hormone, facilitating sleep without the use of prescription medications.
Ultimately, the reviews for Natrol Melatonin showcase Natrol's success in providing a versatile and accessible solution for individuals from various walks of life looking to enhance their sleep patterns, achieve restful nights, and awaken revitalized. Whether you're combating the challenges of shift work, coping with travel-induced jet lag, or simply seeking a gentle sleep aid, Natrol Melatonin is designed to support your sleep goals and contribute to overall well-being.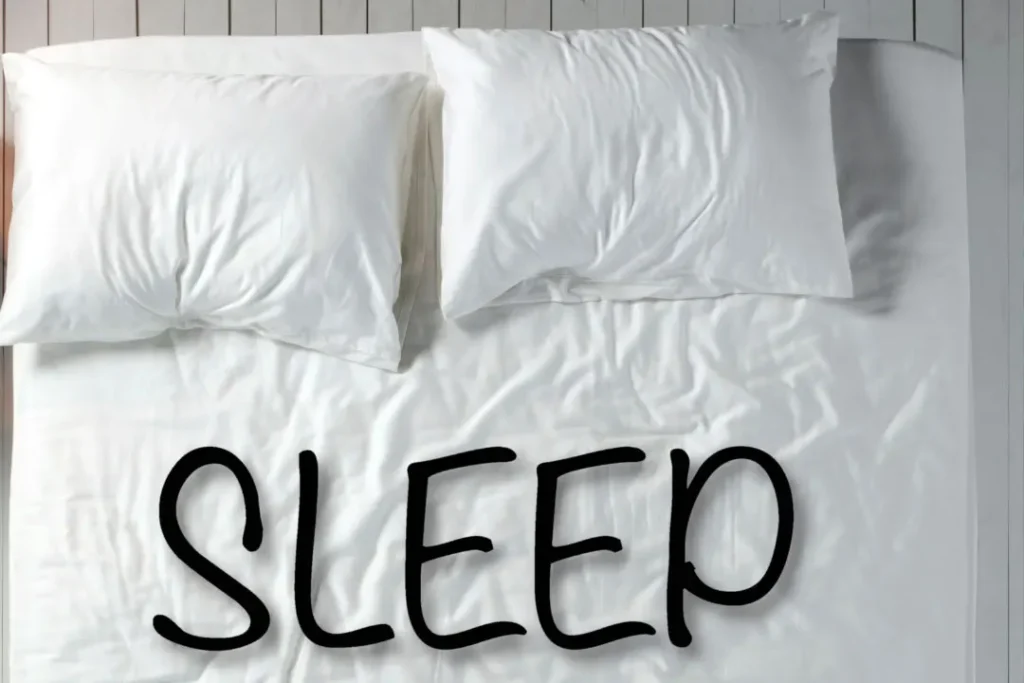 A compelling alternative:
Good Night Formula by Boomers Forever Young
While the reviews for Natrol Melatonin show that it is undoubtedly a reliable and effective choice for improving sleep, it's worth mentioning an alternative product for those seeking additional options. Boomers Forever Young offers a product called Good Night Formula, which is also designed to enhance sleep quality.
Boomers Forever Young's Good Night Formula shares some similarities with Natrol Melatonin, including its commitment to providing a natural and effective sleep aid. However, what sets it apart is its unique blend of ingredients, including natural herbs and amino acids known for their sleep-promoting properties.
Good Night Formula includes ingredients such as valerian root, chamomile, and L-tryptophan, which have been traditionally used to support relaxation and improve sleep. While Natrol's product focuses primarily on melatonin supplementation, Good Night Formula takes a more holistic approach to sleep enhancement.
Reviews for Natrol Melatonin:
Final thoughts
In our exploration of sleep aid products, we've uncovered a reliable option that aligns with a range of sleep improvement needs. The reviews for Natrol Melatonin boast features such as fast-dissolve technology, a pleasant flavor, and a vegetarian-friendly formula, making it a convenient choice for those seeking to enhance their sleep quality.
Nevertheless, it's crucial to acknowledge that individual sleep requirements and preferences vary. While the product we've discussed is a commendable choice, it's also worthwhile to consider alternative options, especially if you are interested in a more comprehensive approach to improving your sleep.
Ultimately, the ideal choice for you hinges on your distinct needs and how your body responds to different sleep aids. Before incorporating any new sleep supplement into your routine, it is advisable to consult with a healthcare professional. This ensures that your choice aligns with your broader health and wellness objectives.
Whether you decide to explore the mentioned product or other alternatives, the paramount goal remains consistent—prioritize your sleep and proactively seek measures that contribute to achieving restful nights. Quality sleep is a cornerstone of well-being, and your journey to better sleep should be tailored to your unique requirements and preferences.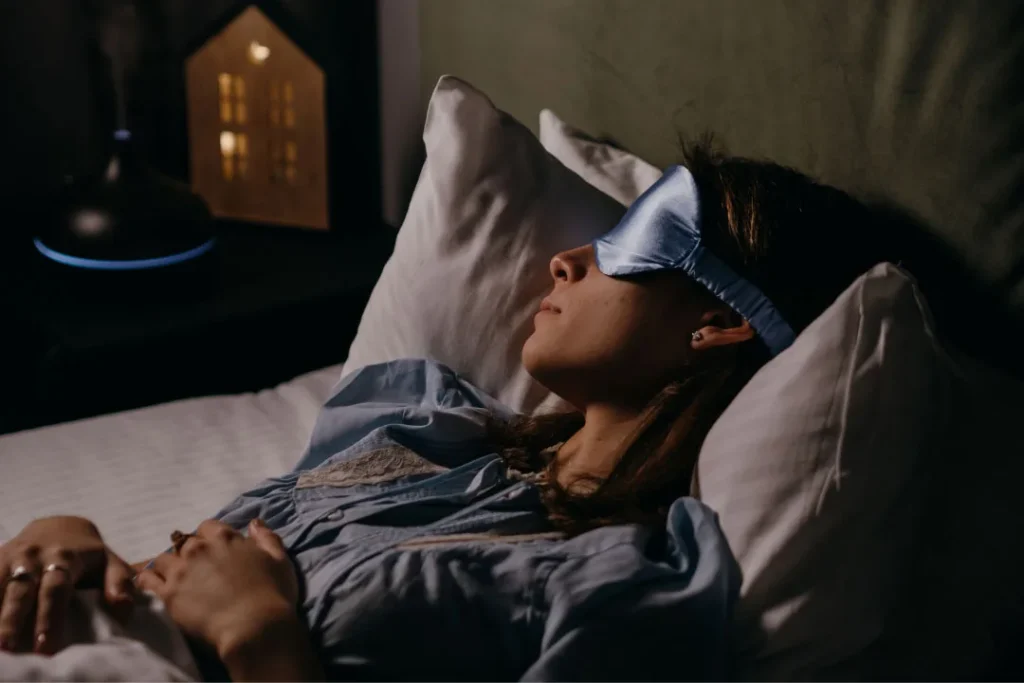 Further Reading:
Mount Sinai: Melatonin
NCCIH: Melatonin: What You Need To Know
NHS: Melatonin
Harvard Health: Take melatonin supplements for sleep? Check your dosage
Sleep Foundation: Melatonin and Sleep
Important Note: The information contained in this article is for general informational purposes only, and should not be construed as health or medical advice, nor is it intended to diagnose, prevent, treat, or cure any disease or health condition. Before embarking on any diet, fitness regimen, or program of nutritional supplementation, it is advisable to consult your healthcare professional in order to determine its safety and probable efficacy in terms of your individual state of health.
Regarding Nutritional Supplements Or Other Non-Prescription Health Products: If any nutritional supplements or other non-prescription health products are mentioned in the foregoing article, any claims or statements made about them have not been evaluated by the U.S. Food and Drug Administration, and such nutritional supplements or other health products are not intended to diagnose, treat, cure, or prevent any disease.