In our fast-paced modern world, the prevalence of sleep disorders, particularly insomnia, has reached alarming proportions, affecting millions of individuals worldwide. The implications of chronic sleep deprivation go far beyond mere fatigue; they encompass a spectrum of consequences, including diminished cognitive function, an elevated risk of accidents, and a substantial compromise in the overall quality of life. The daily struggle to attain restful sleep is a reality for many of us, but the good news is that we now possess valuable tools to address this pervasive issue.
At the forefront of the battle against insomnia stands the Sleep Quality Scale, a renowned and widely recognized tool designed to assess intricate sleep patterns. This instrument serves as a compass that can guide you toward a healthier and more restorative night's sleep. In this article, our primary objective is to explore insomnia comprehensively, including its root causes, troubling symptoms, prognosis, and the multitude of treatment options available.
Additionally, we will focus on the transformative potential of the Sleep Quality Scale. By harnessing the power of this assessment tool, we aim to empower you in your quest for revitalizing, restorative sleep. As we journey through this article, you'll uncover the essential knowledge needed to tackle insomnia effectively, taking your first steps towards a better night's rest.
You May Also Like:
Reviews For Natrol Melatonin: A Leading Sleep Aid Product
How Sleep Deprivation Affects Your Relationships: The Role Of Emotional Wellness
Beat Insomnia by Measuring Your Sleep: The 3 Powerful Benefits of the Sleep Quality Scale That Can Help You Rest Tonight is an original (Health11News) article.
The role of the Sleep Quality Scale
The Sleep Quality Scale is a crucial tool for those striving to assess and enhance their sleep quality. It plays a pivotal role in monitoring sleep patterns, identifying potential issues, and gauging the effectiveness of chosen treatments. Here, we explore three key benefits of using the Sleep Quality Scale:
Objective Assessment: The Sleep Quality Scale offers an objective evaluation of an individual's sleep, quantifying aspects like duration, latency, and efficiency. This data provides a comprehensive and quantifiable understanding of sleep quality. When discussing their condition with healthcare providers, the scale's data offers a clear snapshot of sleep issues, facilitating informed and precise treatment discussions.
Treatment Efficacy: The scale serves as an indispensable tool for monitoring treatment effectiveness. Whether using Cognitive Behavioral Therapy for Insomnia (CBT-I), prescription medications, or lifestyle changes, it helps track progress over time. By comparing Sleep Quality Scale scores before and after treatment, individuals can discern the impact of their interventions. This objective feedback aids in making informed decisions about treatment continuation or modification, fostering a more tailored and effective approach to managing insomnia.
Informed Decision-Making: The Sleep Quality Scale empowers individuals to make informed decisions about sleep management. It helps recognize patterns and triggers that influence sleep quality. For example, if sleep deteriorates after consuming late-day caffeine, the data prompts necessary adjustments, enhancing sleep quality and providing a sense of control over sleep-related choices.
The Sleep Quality Scale is an essential tool for assessing, monitoring, and enhancing sleep quality. Its objective assessment, treatment efficacy evaluation, and support for informed decision-making make it valuable in the pursuit of improved sleep.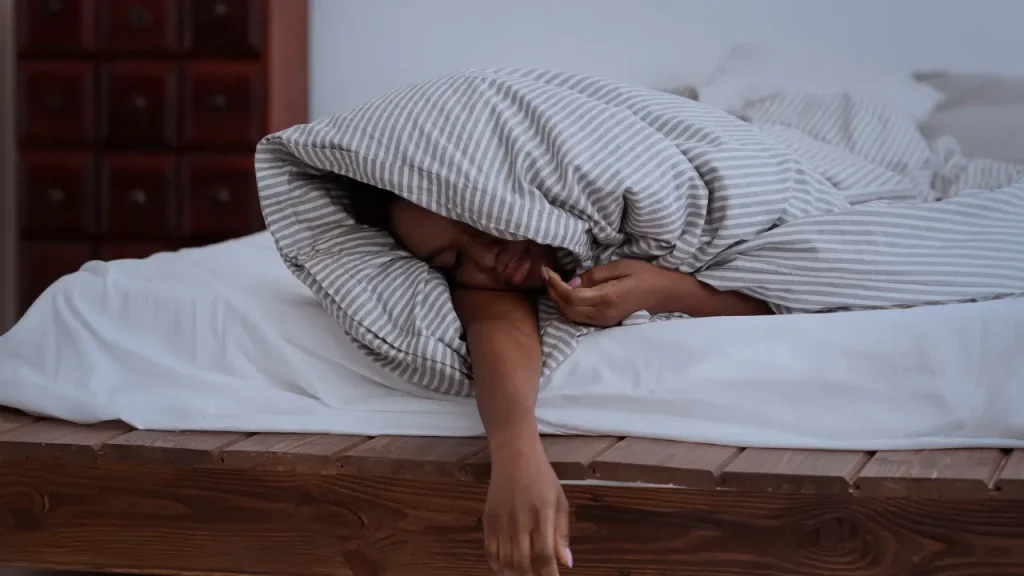 Sleep Quality Scale:
Understanding insomnia
Insomnia is a multifaceted sleep disorder that presents individuals with the persistent challenge of falling asleep, staying asleep, or experiencing restorative rest. This condition is pervasive, affecting millions of individuals worldwide, and it manifests in various ways, leading to daytime fatigue and a range of disturbances. To address insomnia effectively, it's essential to gain a comprehensive understanding of its causes and the critical role of tools like the Sleep Quality Scale.
The causes of insomnia are diverse, stemming from a variety of factors. Stress, anxiety, and depression are common culprits, as the constant burden of chronic stress can heighten alertness, making relaxation and sleep initiation a formidable challenge. Lifestyle choices, such as excessive caffeine or alcohol consumption, irregular sleep schedules, and the use of electronic devices before bedtime, can also contribute to sleep disturbances.
Furthermore, underlying medical conditions can play a significant role in the development of insomnia. Conditions like sleep apnea, characterized by recurrent interruptions in breathing during sleep, or restless leg syndrome, which leads to uncomfortable sensations in the legs, can disrupt sleep patterns.
Identifying the root cause of an individual's insomnia is a pivotal step in devising an effective treatment strategy. Whether it's stress management, lifestyle modifications, or addressing underlying medical conditions, tailoring the approach to the specific cause is essential. This personalized approach maximizes the chances of effectively managing and, in some cases, overcoming insomnia, allowing individuals to enjoy restful and restorative sleep.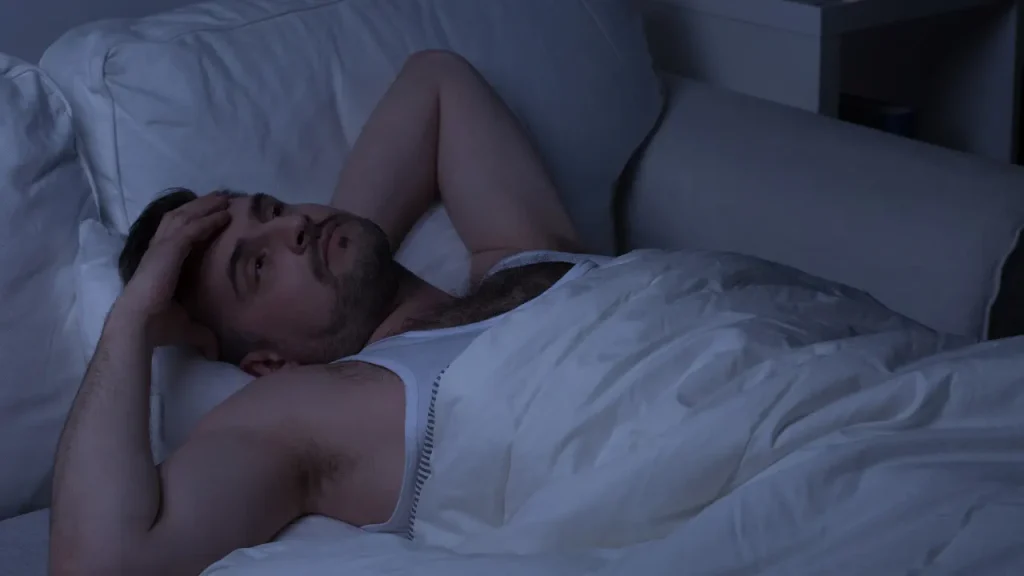 Sleep Quality Scale:
The symptoms and prognosis of insomnia
Understanding the symptoms and prognosis of insomnia is pivotal to addressing this common sleep disorder effectively.
Insomnia presents a diverse array of symptoms that can significantly impact an individual's daily life. These symptoms include:
Difficulty Initiating Sleep: Individuals with insomnia often struggle to fall asleep when they go to bed, leading to prolonged periods of wakefulness before finally drifting off.
Frequent Nocturnal Awakenings: Insomnia may cause individuals to wake up multiple times during the night, disrupting the continuity of their sleep.
Premature Waking: Some individuals with insomnia find themselves waking up too early in the morning, unable to return to sleep even when they are still tired.
Non-Refreshing Sleep: Even when sleep is achieved, it may not be restorative, leaving individuals feeling tired upon waking.
These symptoms extend beyond the nighttime hours and can lead to various daytime consequences. Fatigue, mood disturbances, difficulties concentrating, and memory impairments are common experiences for those dealing with insomnia. Left unaddressed, the cumulative effects of insomnia can erode an individual's overall well-being, affecting both their physical and mental health.
The prognosis of insomnia is dependent on several factors, including the underlying causes and the duration of the condition. Acute insomnia, often triggered by temporary stressors or life events, typically resolves naturally as the triggering factors diminish. It is a transient response and doesn't always necessitate specific treatment.
In contrast, chronic insomnia, which persists for more than three months, poses a more challenging situation. It may be indicative of an underlying medical condition or a deeper-rooted issue. In such cases, a comprehensive evaluation is essential to identify and address the specific causes of insomnia. Depending on the diagnosis, the treatment approach may involve a combination of lifestyle modifications, cognitive-behavioral therapy, medication, or the management of underlying medical conditions.
Sleep Quality Scale:
Treatment options for insomnia
Insomnia is a challenging condition, but there are various treatment options available to help individuals achieve better sleep. These approaches can be divided into behavioral and pharmacological strategies, each tailored to individual needs.
Cognitive Behavioral Therapy for Insomnia (CBT-I): CBT-I is a structured and evidence-based program that addresses the thoughts and behaviors contributing to insomnia. It focuses on modifying negative thought patterns, improving sleep hygiene, and establishing a consistent sleep schedule. CBT-I is often the first-line treatment for chronic insomnia, offering long-term benefits without medication dependence.
Prescription Medications: In some cases, healthcare providers may recommend medications to manage insomnia symptoms. These medications are typically divided into sedative-hypnotics and anxiolytics. While they provide short-term relief, the medications may carry the risk of dependence and side effects; they should only be used under professional guidance.
Lifestyle Modifications: These are fundamental for better sleep quality. Maintaining a regular sleep schedule, limiting caffeine and alcohol intake, and creating a relaxing bedtime routine significantly enhance sleep. Additionally, optimizing the sleep environment with a comfortable mattress and controlling factors like noise and light exposure can further improve sleep.
Relaxation Techniques: Practices like meditation, deep breathing, and progressive muscle relaxation help reduce anxiety and promote better sleep. They prepare the body for restful sleep, which is especially beneficial for stress-induced insomnia when incorporated into a daily bedtime routine.
Nutritional Supplements: Some individuals report relief from insomnia symptoms using supplements like Levium Capsules, which are designed to support emotional well-being and relaxation. These supplements contain adaptogens, amino acids, and vitamins to address stress-induced insomnia. Having said that, you should always consult a healthcare provider before adding any supplement, especially if you're taking prescription medications.
Treating insomnia typically requires a multifaceted approach, which may involve a combination of cognitive-behavioral therapy, medication, lifestyle adjustments, relaxation techniques, and nutritional supplements. The choice of treatment should consider individual needs, the severity of their insomnia, and professional consultation. A holistic approach addressing both the causes and symptoms of insomnia provides the best chance for achieving restful and restorative sleep.
Sleep Quality Scale:
Levium Capsules
In the pursuit of effective insomnia management, individuals often explore complementary approaches, with nutritional supplements playing a significant role. While it's essential to understand that these supplements should not replace comprehensive treatment, they can indeed be a valuable component of a holistic strategy.
Levium Capsules are a carefully formulated nutritional supplement with a focus on supporting emotional well-being and relaxation. This supplement blends several key ingredients, including adaptogens, amino acids, and essential vitamins. These components are meticulously selected to help the body adapt to stress and foster a sense of calm, which are attributes that can be particularly beneficial for individuals grappling with stress-induced insomnia.
It's worth noting that while some individuals have reported finding relief from insomnia symptoms using Levium Capsules, the effectiveness of such supplements can vary significantly from person to person. Each individual's response is unique, and factors such as the underlying cause of their insomnia may influence the outcome. Therefore, it is strongly advisable to consult with a healthcare provider before incorporating any nutritional supplement into your daily routine, especially if you are already taking prescription medications.
The synergy between nutritional supplements like Levium Capsules and conventional treatment modalities, such as Cognitive Behavioral Therapy for Insomnia (CBT-I) or prescription medications, can contribute to a more holistic approach to managing insomnia. By integrating these supplements into a broader strategy, individuals may find a comprehensive and personalized path toward better sleep quality. However, it's crucial to underline that individual responses will vary, and the use of such supplements should always be guided by the advice of a healthcare provider to ensure both safety and appropriateness.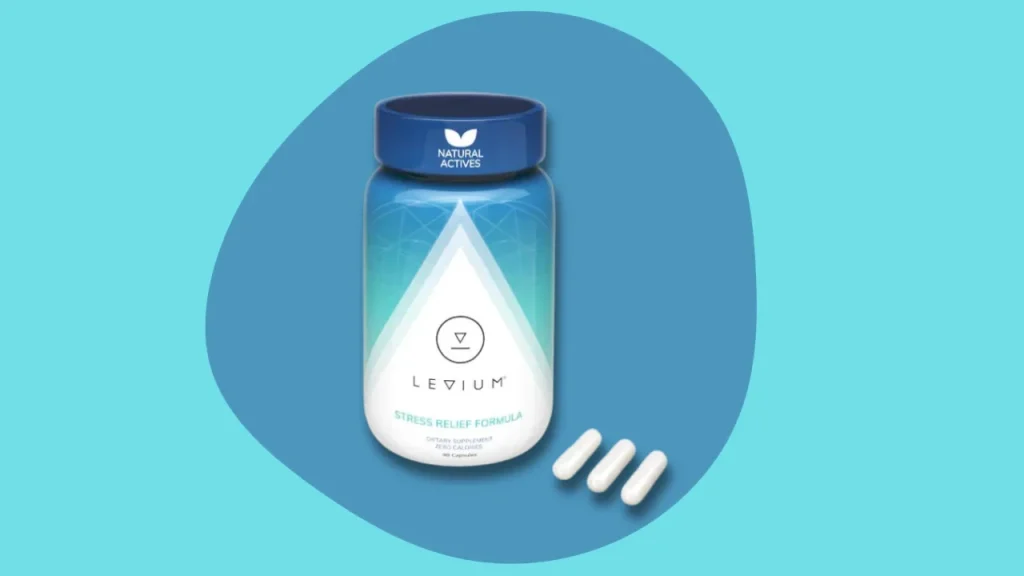 Sleep Quality Scale:
Final thoughts
Insomnia is a formidable adversary, impacting the quality of life with its profound consequences, from fatigue and mood disturbances to cognitive impairments. However, in the quest for restorative sleep, the toolbox for insomnia management is expanding. Tools like the Sleep Quality Scale have emerged as allies, allowing individuals to objectively assess, monitor, and enhance their sleep quality. Through tracking sleep patterns and evaluating treatment effectiveness, we can embark on a journey to address insomnia more effectively.
Furthermore, the realm of complementary approaches has introduced nutritional supplements like Levium Capsules. While these supplements may offer support, particularly to those battling stress-induced insomnia, they are most effective when used as part of a comprehensive treatment strategy. However, it's paramount to underline that prior consultation with a healthcare provider is non-negotiable to ensure the safety and appropriateness of incorporating any supplement, especially when prescription medications are in the picture.
In the pursuit of quality sleep, a well-rounded understanding of insomnia, encompassing its causes, symptoms, prognosis, and treatment options, in conjunction with tools like the Sleep Quality Scale, can make a significant difference. It's crucial to appreciate that everyone's journey with insomnia is a unique odyssey, demanding a personalized approach for the best chance of success. In this quest for restorative sleep, the overarching principle remains clear: the path to better sleep quality is within reach, and the pursuit of this goal is a journey worth taking.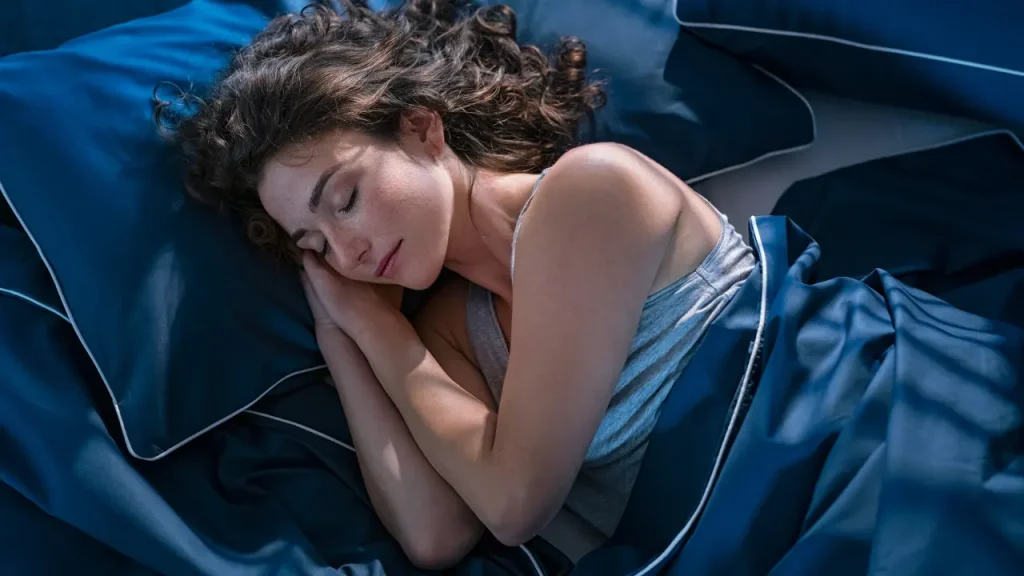 Further Reading:
The American Journal of Managed Care. Insomnia Overview: Epidemiology, Pathophysiology, Diagnosis and Monitoring, and Nonpharmacologic Therapy
BioMed Research International. An Update on Assessment, Therapeutic Management, and Patents on Insomnia
Clinical Cornerstone. Insomnia: Epidemiology, characteristics, and consequences
Journal of Clinicial Sleep Medicine. Insomnia: Definition, Prevalence, Etiology, and Consequences

World Psychiatry. The assessment and management of insomnia: an update
Important Note: The information contained in this article is for general informational purposes only, and should not be construed as health or medical advice, nor is it intended to diagnose, prevent, treat, or cure any disease or health condition. Before embarking on any diet, fitness regimen, or program of nutritional supplementation, it is advisable to consult your healthcare professional in order to determine its safety and probable efficacy in terms of your individual state of health.
Regarding Nutritional Supplements Or Other Non-Prescription Health Products: If any nutritional supplements or other non-prescription health products are mentioned in the foregoing article, any claims or statements made about them have not been evaluated by the U.S. Food and Drug Administration, and such nutritional supplements or other health products are not intended to diagnose, treat, cure, or prevent any disease.