Diabetes and inflammation pose a significant and growing health challenge in the United States. According to the Centers for Disease Control and Prevention (CDC), over 34 million Americans, approximately 10.5% of the population, have diabetes, and millions more remain undiagnosed. The consequences of this widespread condition are stark, as diabetes is a leading cause of complications such as heart disease, kidney failure, and blindness.
Moreover, the chronic inflammation often associated with diabetes can exacerbate these health issues. Alarmingly, diabetes-related deaths are on the rise, with diabetes contributing to over 87,000 deaths in the United States each year, as reported by the American Diabetes Association. These statistics underscore the urgent need for comprehensive approaches to manage and mitigate the impact of diabetes and inflammation on public health in the United States. In this article, we will explore seven different strategies aimed at mitigating diabetes and inflammation so that you can live a healthier life.
You May Also Like:
Anti-Aging Benefits of an Oxaloacetate Supplement
Finding the Best Protein Powder for Diabetics: 5 Top Brands Reviewed
Reverse Diabetes and Inflammation: 7 Strategies to Reclaim Your Health is an original (Health11News) article.
Understanding diabetes
Diabetes is a chronic metabolic disorder characterized by high blood sugar levels, primarily caused by the body's inability to properly utilize or produce insulin, a hormone responsible for regulating blood sugar. Type 1 diabetes results from an autoimmune response that destroys insulin-producing cells in the pancreas, while Type 2 diabetes is often linked to genetic factors, obesity, and lifestyle choices.
Common symptoms of diabetes include increased thirst and urination, unexplained weight loss, fatigue, blurred vision, and slow wound healing. If left unmanaged, diabetes can lead to severe complications such as heart disease, kidney failure, and nerve damage. The prognosis varies based on the type and management of the condition. While Type 1 diabetes requires lifelong insulin therapy, Type 2 diabetes can often be managed with lifestyle changes, including diet, exercise, oral medications, or insulin injections. Early diagnosis and diligent management are critical in achieving a positive prognosis and preventing complications in people with diabetes.
Reverse diabetes and inflammation:
Healthy eating habits
Adopting healthy eating habits plays a pivotal role in managing both diabetes and inflammation effectively. A well-balanced diet holds the key to regulating blood sugar levels, enhancing insulin sensitivity, and reducing chronic inflammation within the body. By making specific dietary changes, you can address these conditions comprehensively.
It is crucial to prioritize whole, unprocessed foods in your daily meals. These encompass an array of fruits, vegetables, whole grains, lean proteins, and healthy fats, all of which are packed with essential nutrients and antioxidants. These nutrients not only help combat inflammation but also facilitate the regulation of blood sugar levels.
Carbohydrate intake should be taken into consideration. Prioritize complex carbohydrates like whole grains such as oats, quinoa, and brown rice over refined grains like white bread and sugary cereals. Fiber-rich foods, including legumes and vegetables, can slow down carbohydrate absorption, preventing abrupt spikes in blood sugar.
Monitoring portion sizes is another vital aspect of dietary management. Practicing mindfulness when it comes to portion control aids in managing calorie intake and body weight. Using smaller plates and measuring portions can serve as practical strategies in this regard.
Lean proteins play a significant role in your diet as well. Try to eat lean sources of protein such as skinless poultry, fish, tofu, and legumes. Protein not only contributes to regulating blood sugar levels but also promotes a sensation of fullness, reducing the temptation to overindulge.
Limiting added sugars is also important. Cut back on added sugars found in sugary beverages, desserts, and processed foods. Excessive sugar intake can lead to blood sugar spikes and contribute to inflammation.
Healthy fats also deserve a place in your diet. Incorporate foods like avocados, nuts, seeds, and olive oil. These fats have anti-inflammatory properties and aid in enhancing insulin sensitivity.
The end goal for utilizing these healthy ingredients is to create balanced meals. Strive for meals that incorporate a combination of carbohydrates, protein, and healthy fats. This balance helps stabilize blood sugar levels and provides a consistent supply of energy throughout the day.
If you need to snack between meals, choose nutritious options like Greek yogurt, raw vegetables with hummus, or a small handful of nuts. Avoid sugary snacks that can lead to blood sugar fluctuations.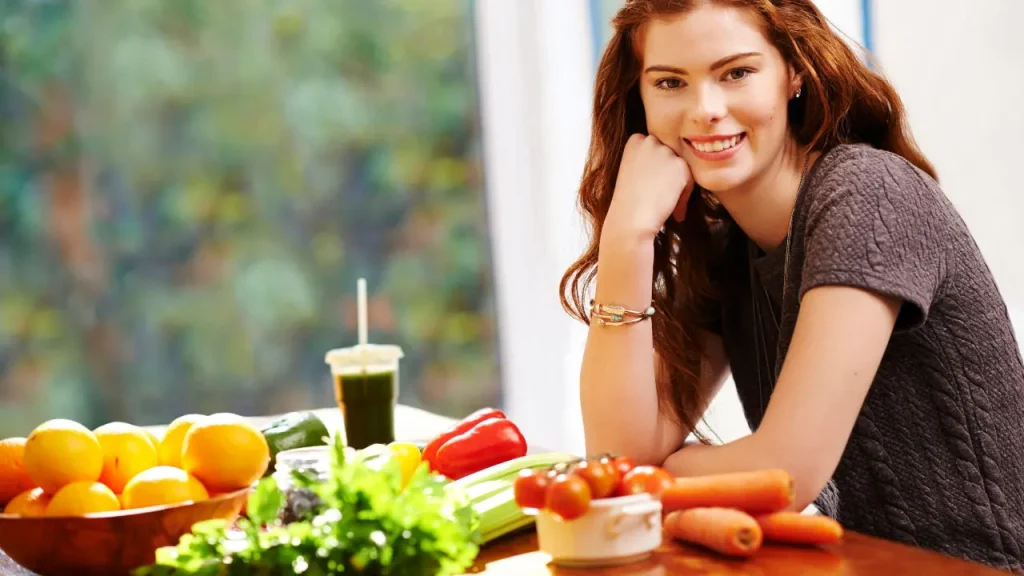 Reverse diabetes and inflammation:
Regular exercise
Regular exercise is a valuable tool for mitigating diabetes and inflammation, offering a wide range of benefits. It enhances blood sugar control, bolsters insulin sensitivity, and diminishes chronic inflammation in the body. Integrating exercise into your daily life can be a game-changer in managing these conditions effectively.
The key to maintaining a consistent exercise regimen is choosing activities that genuinely resonate with you. Whether it's walking, jogging, cycling, swimming, dancing, or participating in a sport, the enjoyment factor greatly increases the likelihood of sticking with your chosen activities. Remember, the best exercise is the one you'll actually do.
Setting realistic goals is another important component of an exercise plan. Begin with manageable objectives aligned with your current fitness level and health condition. As you become more comfortable and confident, gradually increase the intensity and duration of your workouts. Patience is key, as progress often takes time.
Consistency is the bedrock of a successful exercise program. Incorporate physical activity into your daily or weekly schedule to ensure it becomes a regular part of your life. Strive to accumulate at least 150 minutes of moderate-intensity aerobic exercise each week, as recommended by health experts.
Variety adds excitement and effectiveness to your exercise routine. To prevent boredom and engage different muscle groups, you can include a mix of aerobic exercises, like brisk walking or jogging, and strength training activities, such as weightlifting or bodyweight exercises. This holistic approach targets various aspects of your health and fitness.
Reverse diabetes and inflammation:
Stress management
Stress reduction is a critical component of managing both diabetes and inflammation. Chronic stress exacerbates these conditions and can contribute to their development. By implementing specific lifestyle changes to reduce stress, you can significantly improve your overall health and well-being.
One of the most effective strategies for stress reduction is mindfulness meditation. Mindfulness involves focusing on the present moment and letting go of worries about the past and future. Regular mindfulness practice has been shown to reduce stress hormones, lower inflammation markers, and improve blood sugar control in people with diabetes. You can incorporate mindfulness into your daily routine through guided meditation sessions, deep breathing exercises, or simply taking a moment to be fully present in your surroundings.
Practicing relaxation techniques such as progressive muscle relaxation or journaling can also help manage stress more effectively. Identifying stressors, recording your thoughts and feelings, and finding healthy ways to cope can be invaluable tools in reducing stress's impact on diabetes and inflammation.
Reverse diabetes and inflammation:
Quality sleep
Quality sleep is a critical factor in combating diabetes and inflammation. Sleep is when the body undergoes essential restorative processes, including the regulation of blood sugar levels and the reduction of inflammation markers. Adopting specific lifestyle changes to improve sleep can have a profound impact on your overall health.
Consistency in sleep patterns is crucial. Try to maintain a regular sleep schedule by going to bed and waking up at the same time each day, even on weekends. This consistency helps regulate your body's internal clock, making it easier to fall asleep and wake up feeling refreshed.
Creating a calming bedtime routine can signal to your body that it's time to wind down. Activities like reading a book, taking a warm bath, or practicing relaxation exercises can prepare your mind and body for restful sleep. Avoid stimulating activities such as watching intense TV shows or working on your computer in the hour leading up to bedtime.
Your sleep environment plays a significant role in sleep quality. Ensure your bedroom is comfortable, cool, and dark. Investing in a comfortable mattress and pillows that suit your preferences can also make a big difference. Consider using blackout curtains and white noise machines to create an optimal sleeping environment.
Limiting caffeine and alcohol intake, especially in the hours before bedtime, can aid in quality sleep. These substances can disrupt your sleep patterns and hinder the body's natural sleep-wake cycle. You can opt for non-caffeinated herbal teas or warm milk as relaxing alternatives.
Reverse diabetes and inflammation:
Supplementation
Supplements can play a complementary role in the management of diabetes and inflammation when used in conjunction with a balanced diet and a healthy lifestyle. Several supplements have shown potential benefits in regulating blood sugar levels and reducing inflammation. For instance, cinnamon supplements may help improve insulin sensitivity and lower blood sugar levels in people with diabetes. Omega-3 fatty acid supplements, typically found in fish oil, have anti-inflammatory properties and may reduce markers of inflammation in the body. Additionally, vitamin D supplements have been associated with improved insulin sensitivity and a reduced risk of diabetes.
Boomers Forever Young's sprouted barley seed supplement, Gladiator Barley, is uniquely formulated with a set of powerful ingredients tailored to combat diabetes and inflammation effectively. At its core is the Proprietary Germination Enhancement Method (G.E.M.) process, which balances metabolic enzymes to facilitate the breakdown of carbohydrates and starches, resulting in a high digestibility rate of up to 97%. This method enhances nutrient absorption and minimizes gluten intolerance, making Gladiator Barley suitable for a broad range of dietary preferences.
Gladiator Barley also includes the highest natural source of glutathione as well as essential amino acids. These compounds are pivotal in mitigating inflammation and supporting immune health, which may contribute to preventing diabetes.
Furthermore, Gladiator Barley incorporates the potent antioxidant Superoxide Dismutase (S.O.D.) in a stabilized form, known for its exceptional capacity to shield the body from inflammation that may contribute to premature aging. This unique attribute sets Gladiator Barley apart as a comprehensive supplement that not only combats diabetes and inflammation but also aids the body in repairing damage caused by these conditions more efficiently.
Additionally, this product is raw, germinated, whole, organically grown and processed, and non-GMO, underscoring Boomers Forever Young's commitment to purity and nutritional quality.
Reverse diabetes and inflammation:
Proper hydration
Proper hydration plays a significant role in managing diabetes and reducing inflammation. Staying well-hydrated is fundamental for overall health, and it holds particular importance in the context of these conditions. Water is involved in numerous bodily functions, including blood sugar regulation and the detoxification process. When you're dehydrated, it can lead to elevated blood sugar levels and worsen inflammation. To ensure proper hydration, make it a habit to drink an adequate amount of water throughout the day. While a general guideline is around eight glasses or 64 ounces daily, individual hydration needs may vary based on factors such as age, activity level, and climate.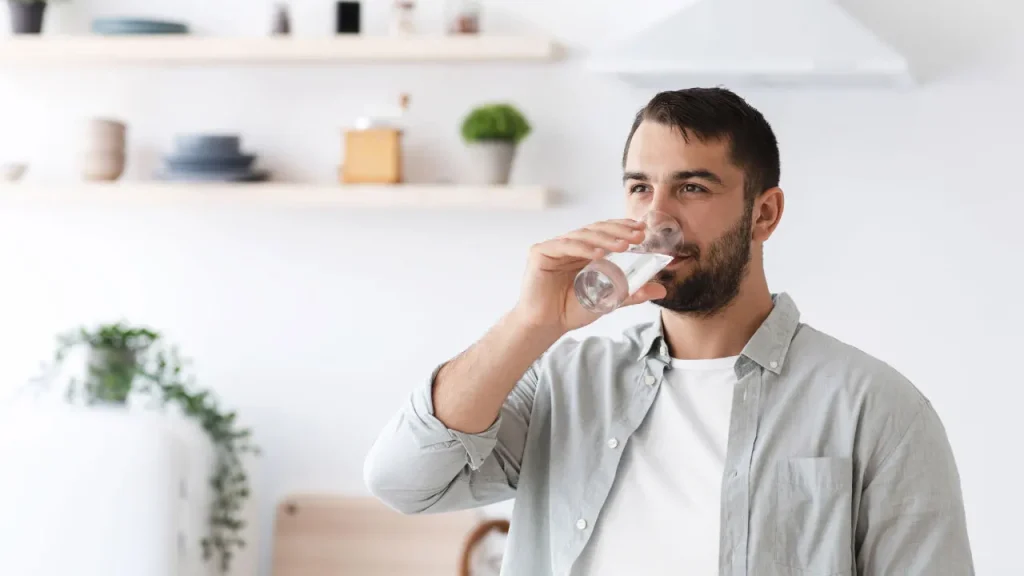 Reverse diabetes and inflammation:
Alcohol moderation
Practicing moderation when it comes to alcohol is pivotal for mitigating diabetes and inflammation. Excessive alcohol consumption can disrupt blood sugar control and contribute to chronic inflammation within the body. Achieving moderation involves adopting several lifestyle changes.
Setting clear limits is a crucial first step. Guidelines typically suggest up to one drink per day for women and up to two drinks per day for men. Sticking to these limits can help you avoid overindulgence.
Additionally, the choice of alcoholic beverages matters. Opt for lower-alcohol options like light beer or wine, which are less likely to cause rapid blood sugar spikes and inflammation compared to high-proof spirits or sugary cocktails. Mindful consumption is another key aspect; sip your drink slowly and savor the taste, avoiding binge drinking, which can lead to erratic blood sugar levels and heightened inflammation. Planning for non-alcoholic alternatives during social events, such as sparkling water with a twist of citrus or herbal teas, can also help you reduce overall alcohol intake.
Overall health:
The big picture
The strategies discussed in this article form a powerful toolkit for combating diabetes and inflammation while simultaneously promoting overall health and well-being. Beyond their targeted benefits, these lifestyle adjustments bring about a host of positive effects on our bodies. Healthy eating habits, regular exercise, stress reduction, quality sleep, proper hydration, alcohol moderation, and even the inclusion of carefully selected supplements can collectively contribute to improved heart health, enhanced immune function, weight management, and increased longevity. Not only can we prevent diabetes and inflammation, but we can also lead balanced, healthy lifestyles.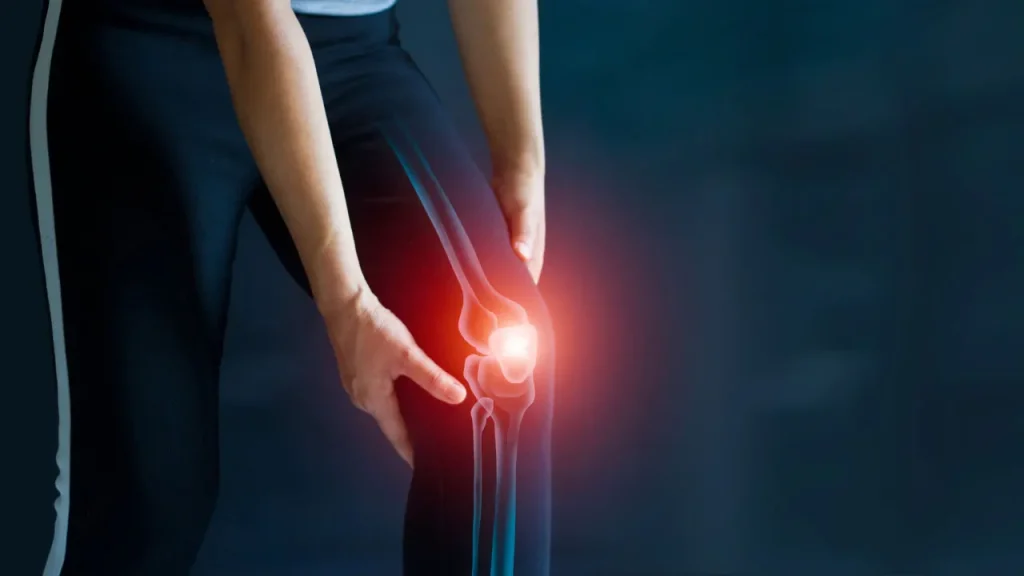 Further Reading:
EatingWell: The Top 10 Anti-Inflammatory Foods for Diabetes
National Library of Medicine: The Role of Inflammation in Diabetes: Current Concepts and Future Perspectives
Centers for Disease Control and Prevention: National Diabetes Statistics Report
Medical News Today: How coffee helps lower type 2 diabetes risk: New clues on mechanism
CNBC: Harvard gut doctor avoids these 4 foods that cause inflammation—and what she eats instead
Important Note: The information contained in this article is for general informational purposes only, and should not be construed as health or medical advice, nor is it intended to diagnose, prevent, treat, or cure any disease or health condition. Before embarking on any diet, fitness regimen, or program of nutritional supplementation, it is advisable to consult your healthcare professional in order to determine its safety and probable efficacy in terms of your individual state of health.
Regarding Nutritional Supplements Or Other Non-Prescription Health Products: If any nutritional supplements or other non-prescription health products are mentioned in the foregoing article, any claims or statements made about them have not been evaluated by the U.S. Food and Drug Administration, and such nutritional supplements or other health products are not intended to diagnose, treat, cure, or prevent any disease.