Natural skincare has emerged as a revolutionary approach that transcends mere cosmetic enhancement to deliver profound and lasting changes to your skin. Delve into the most powerful natural skincare ingredients with transformative effects for radiant, healthy, and revitalized skin.
Are you tired of trying expensive skincare products that seem to irritate your skin more than help it? We've all been there. Natural skincare may be the solution. Harmful chemicals in drugstore and department store products may further irritate your skin and cause issues like contact dermatitis and allergic reactions. If over-the-counter solutions have ever left your face red and irritated, it may be time to turn to something more natural. Below, we'll list seven powerful, natural skincare ingredients to help you achieve the even, youthful complexion you desire. We'll also suggest a natural skincare product to help you achieve your skincare dreams.
You May Also Like:
5 Great Skincare Ingredients: Your Champions for Natural Scar Removal
Focused Energy for the Vegan Body and Mind: myPEAK Offers a Superior Nootropic for Vegan and Vegetarian Consumers
Revolutionize Your Skincare Routine: The 7 Natural Skincare Ingredients to Transform Your Skin is an original (Health11News) article.
Transformative natural ingredient:
1. Rosehip oil: a powerhouse against acne, aging, pigmentation, and irritation
Rosehip oil is an excellent ingredient for combating the signs of irritation, inflammation, and aging. According to Dr. Khetarpal at Cleveland Clinic, "Rose hip oil is rich in vitamins A, C, E and essential fatty acids. These fatty acids are anti-inflammatory and can improve signs of aging, pigmentation, and moisturize the skin," she says. The vitamins in rosehip oil have various benefits, including:
Vitamin C: Often seen in ingredient lists as ascorbic acid, this vitamin boosts collagen production, reduces dark spots and signs of aging, protects against sun damage, promotes wound healing, hydrates skin, and reduces redness.
Vitamin E: This antioxidant fights free radicals, moisturizes, helps fight UV damage, and promotes wound healing.
Transformative natural ingredient:
2. Green tea: prevents damage and fights acne
Drinking green tea offers various health benefits, but what you may not realize is that it's also beneficial when applied topically. Skincare junkies might recognize its scientific name, Camellia sinensis, from ingredient lists. If you're new to analyzing ingredient lists, here are some of the reasons you'll want to look for Camelia sinensis when you examine the back of your product labels:
Antioxidants: The sun, the environment, and even blue light from your phone or laptop can expose you to free radicals that cause DNA damage. When a cell's DNA is damaged, it can cause premature aging. The antioxidants in green tea can help prevent these early signs of aging.
Anti-inflammatory: Inflammation – it's the biggest enemy of acne sufferers, particularly if you tend to pick at your skin. When a pore is blocked it can become inflamed, forming an acne lesion or cyst. An anti-inflammatory can help prevent acne before it happens. Because green tea is an anti-inflammatory, it can help prevent and relieve acne.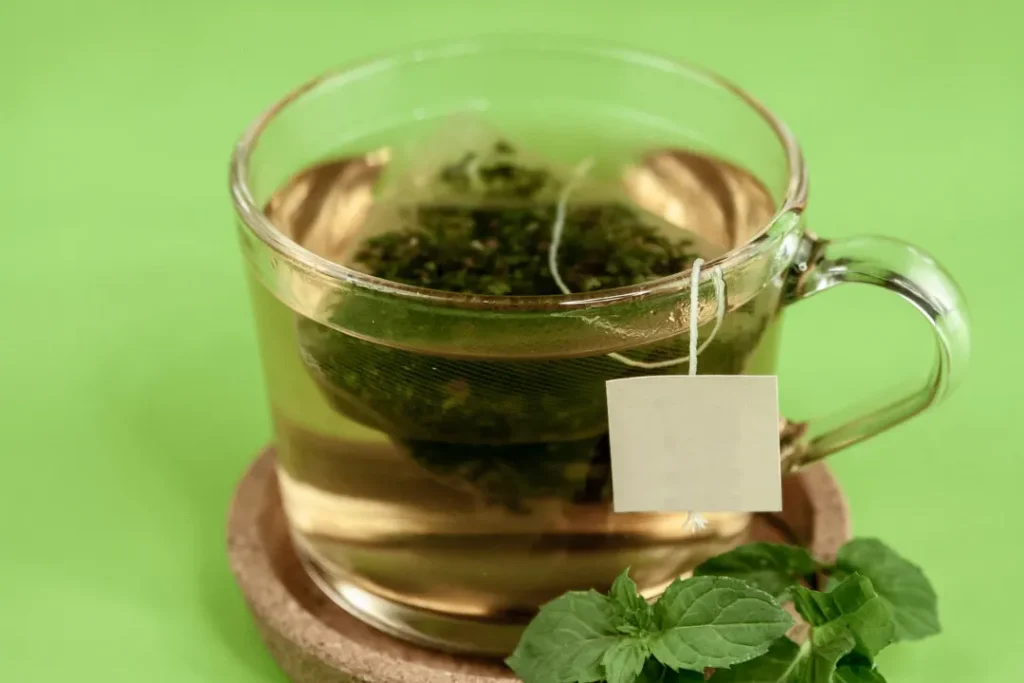 Transformative natural ingredient:
3. Cockspur plant (Maclura Cochinchinensis leaf): fights acne and aging without irritation
The Maclura Cochinchinensis leaf, or the Cockspur plant, is traditionally used in Thai medicine to fight gout, hyperuricemia, and inflammation. Bio-retinol is a retinol alternative sourced from the Cockspur plant. While Vitamin-A-derived retinoids can cause further irritation for those who struggle with redness, Cockspur provides similar benefits without the irritation. It goes above and beyond traditional retinol –
Anti-Microbial: Cockspur contains anti-microbial flavonoids potentially powerful enough to fight against MRSA, making it excellent for fighting and preventing acne.
Skin-Balancing: Cockspur can balance the natural flora of the skin, promoting skin biome health and preventing acne from oily skin.
Transformative natural ingredient:
4. Aloe: heals and revitalizes skin
Another often-overlooked superstar ingredient is aloe, a natural plant with many topical benefits. It can promote collagen production, promote healing, reduce scarring, treat fungal and bacterial infections, and make skin more moist, flexible, and supple. For these reasons, aloe helps with both acne and the appearance of fine lines and wrinkles.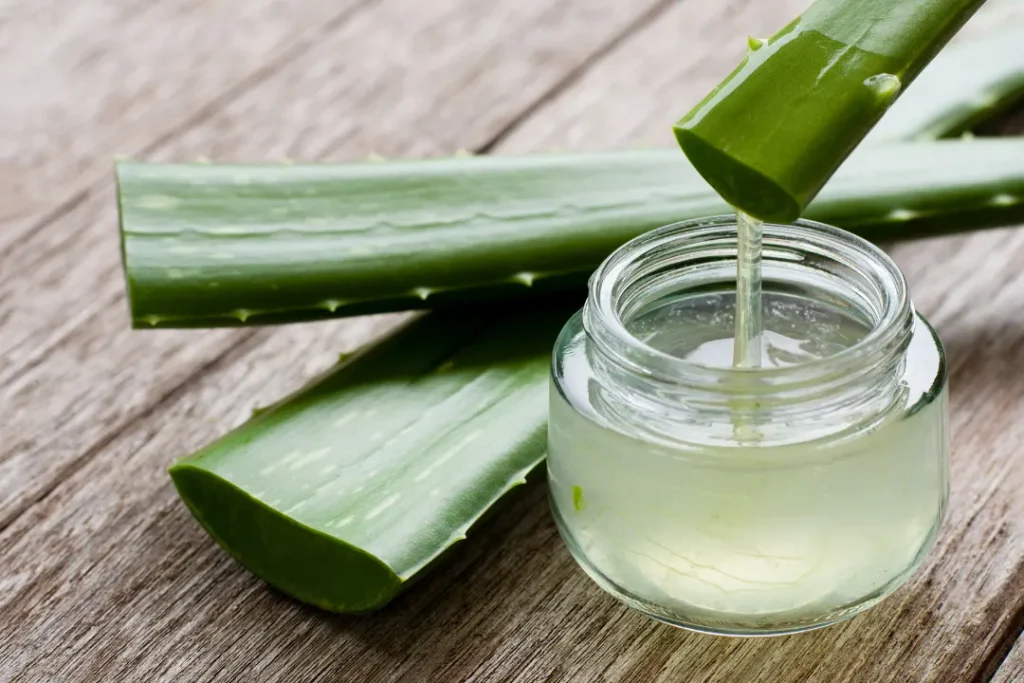 Transformative natural ingredient:
5. Wintergreen: neutralizes irritated skin
Wintergreen is often used as an analgesic, as it can effectively relieve pain symptoms. Topically, it can produce a soothing sensation and help fight acne. Methyl Silicate is the main ingredient in wintergreen, which can be metabolized into salicylic acid within the plant. Using wintergreen alongside a carrier oil is recommended to help with acne and other skin disorders and avoid additional irritation.
Transformative natural ingredient:
6. Xylitylglucoside: yes, it's natural!
Xylitylglucoside is the product of combining two plant sugars, xylitol and glucose. This process occurs through fermentation. While it sounds like something constructed in a lab, Xylitylglucoside is a natural ingredient boasting skin conditioning and moisturizing properties, assisting with transdermal water loss. It also strengthens the skin barrier by promoting ceramide production and reduces irritation. Further, this ingredient helps your skin produce its own hyaluronic acid.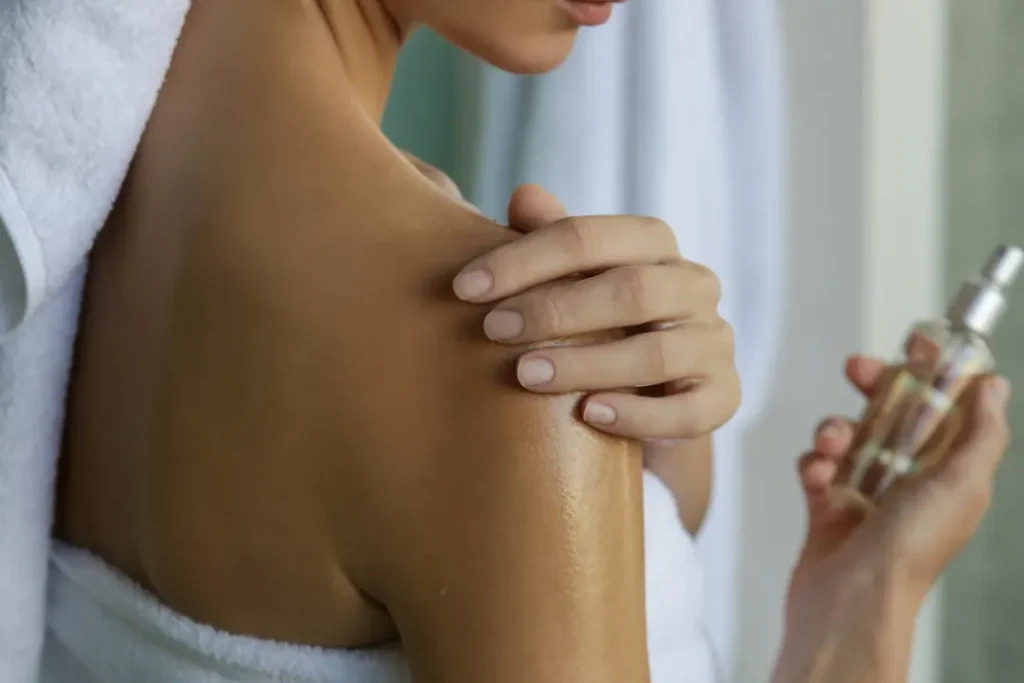 Transformative natural ingredient:
7. Glycerin: tried and true
Glycerin is found in plant and animal fats and oils and is present in many skincare products for a reason. Not only does it help produce a smooth, slippery texture to skincare products, but it also harnesses various skincare benefits. Glycerin boosts skin hydration, promotes barrier function, protects against irritation, and speeds up wound healing. This ingredient is typically used to bind other ingredients and work synergistically to enhance hydration. It's also non-comedogenic and won't clog your pores or produce acne.
Stop irritating your skin with overpriced products
We've all heard of the coveted $200+ serums that promise to transform your skin overnight… But some of these serums contain harsh irritants that can actually make your skin worse. Suzanne Leroux founded One Love Organics for this very reason. After over ten years of treating skin issues caused by conventional skincare products with even more conventional skincare products, a yoga instructor suggested that she try switching from conventional products to only using plant oils. Her skin cleared up in a couple of weeks.
This drastic change prompted her to start a natural skincare line that could help relieve skin ailments and omit harsh chemicals in the brand's ingredient lists. "For me, it was petrochemicals, gasoline-derived ingredients in skincare, that were really smothering and irritating my skin…They were just in everything. There were hardly any options," she states.
For those of you who don't know what petrochemicals are, according to the North American Industrial Classification System, "The main chemicals falling within this definition are: ethane, butanes, ethylene, propylene, butylenes, butadiene, benzene, toluene, xylenes, ethylbenzene and styrene." You may recognize "propylene" from propylene glycol (classified as toxic) and "butylene" from butylene glycol, which can cause irritation.
One Love Organics' Botanical A Bio-Retinol Night Serum combines certified natural and organic ingredients in a cruelty-free, vegan formula. This simple yet powerful serum provides resurfacing and exfoliation and is gentle enough for sensitive skin. The key ingredient is bio-retinol derived from the Maclura Cochinchinensis leaf (also known as the cockspur plant), which promotes an even, youthful-looking complexion without added irritants.
Focused on offering natural ingredients, One Love Organics is also a responsible brand. The founder states, "Our customers have also benefited from the minimalistic yet effective approach embodied in our products. By championing products that are synthetic fragrance-free, cruelty-free, and dermatologist-tested, we've provided ethical beauty choices that resonate with conscious consumers."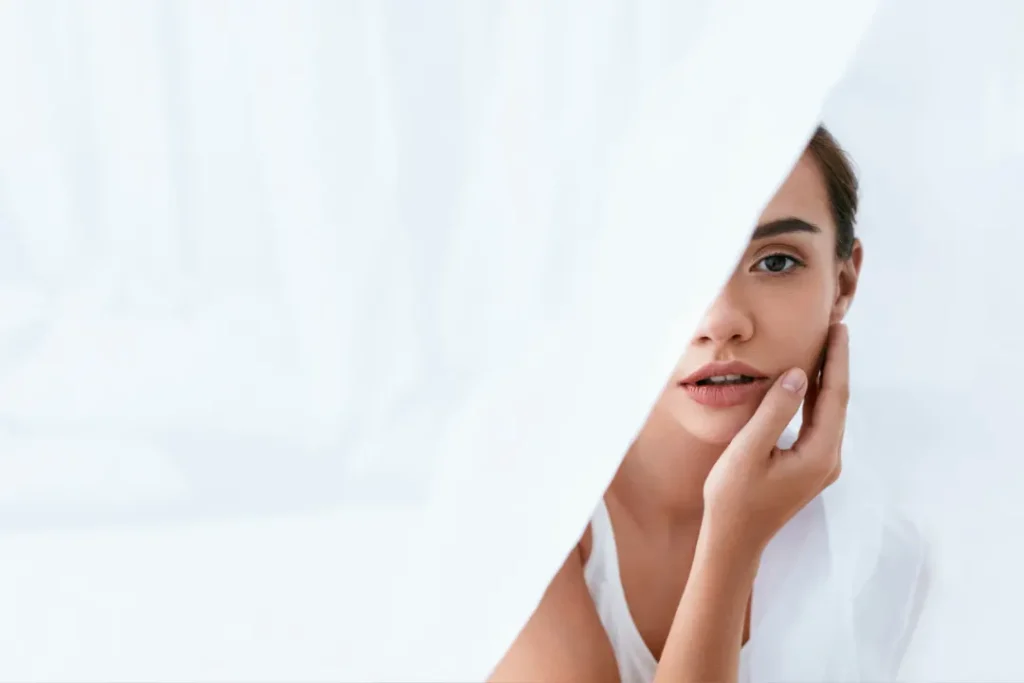 Skip the irritants… make the switch today.
You don't have to endure harsh irritants or break the bank for better skin. Switching to natural skincare can transform your skin without aggravating existing conditions or triggering new ones. And remember: you should always do a 48-hour patch test when using any new ingredients to check for adverse and allergic reactions. Switch to natural skincare and watch your skin transform the natural way.
Further reading
New York Times: Many Personal Care Products Contain Harmful Chemicals. Here's What to Do
verywellhealth: Lactic Acid for Skin Care: Benefits and Side Effects
BYRDIE: Meet Phytic Acid: The Gentlest AHA That's Secretly Full of Antioxidants
Important Note: The information contained in this article is for general informational purposes only, and should not be construed as health or medical advice, nor is it intended to diagnose, prevent, treat, or cure any disease or health condition. Before embarking on any diet, fitness regimen, or program of nutritional supplementation, it is advisable to consult your healthcare professional in order to determine its safety and probable efficacy in terms of your individual state of health.
Regarding Nutritional Supplements Or Other Non-Prescription Health Products: If any nutritional supplements or other non-prescription health products are mentioned in the foregoing article, any claims or statements made about them have not been evaluated by the U.S. Food and Drug Administration, and such nutritional supplements or other health products are not intended to diagnose, treat, cure, or prevent any disease.