Since time immemorial, humanity has searched for a fountain of youth to push back the tide of aging. Sadly, today we know there is no physical fountain of youth. However, the revolutionary properties of nano hydrolyzed collagen come close.
This article will discuss how nano hydrolyzed collagen can make you look and feel younger. This includes how collagen can reduce wrinkles, make your skin more firm, and improve joint health, among other benefits. We will close the article by discussing how to add nano hydrolyzed collagen into your lifestyle and reviewing trustworthy sources of collagen supplements.
You May Also Like:
5 Great Benefits of Chaga Mushroom Supplements
Should You Try Supplements to Reduce Blood Pressure? Here are the Facts
Nano Hydrolyzed Collagen's Transformational Power: Unveiling the Fountain of Youth is an original (Health11News) article.
Understanding collagen and how it affects young skin
Before discussing the power of nano hydrolyzed collagen, it is essential to understand the important role of collagen in preserving youthful skin. Collagen is the most abundant protein in the human body. It is also a crucial component of connective tissues. By giving the skin structure and support, collagen improves firmness and elasticity. However, the body produces less natural collagen as we get older. This is why fine lines, wrinkles, and sagging skin emerge.
Advancements in nano hydrolyzed collagen
Although traditional collagen supplements have been around for some time, their usefulness has been limited by their high molecular size. This makes them difficult for the body to absorb fully. With nano hydrolyzed collagen. advanced nanotechnology reduces the collagen molecules into smaller, more accessible particles. This improves the body's ability to absorb and use them.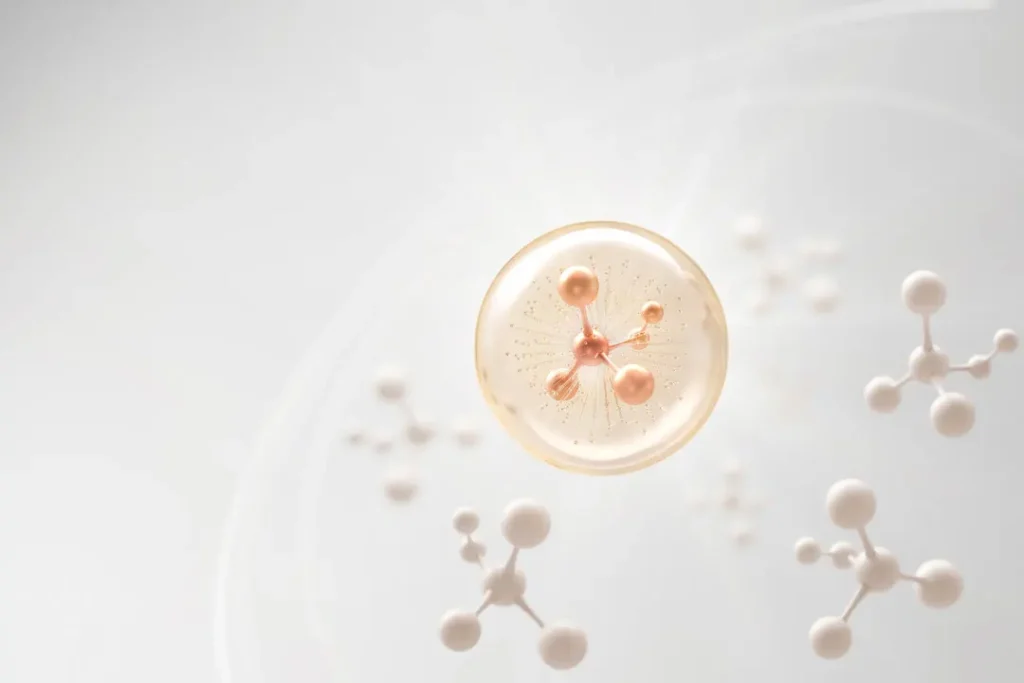 The science behind nano hydrolyzed collagen
Nano hydrolyzed collagen is created through a complex scientific process. First, producers must obtain superior collagen, usually from bovine or marine sources. Bovine collagen is derived from cow hides; it's a popular choice for collagen supplements due to its compatibility with human skin. Marine collagen, on the other hand, is sourced from fish scales and has gained popularity for its high bioavailability (which allows our body to absorb and use more of it).
Next, the collagen molecules are taken apart to form minuscule particles that are about 1/1000th the size of normal collagen molecules. These smaller peptides, which are short chains of amino acids, are the building blocks of collagen. They serve as the foundation for new collagen creation within the body. Collagen peptides are more easily absorbed through the intestinal barrier and into the bloodstream.
Once absorbed, these collagen peptides are transported to the dermis, the middle layer of the skin. There, they work to stimulate the production of new collagen and elastin fibers. The rejuvenating effects of nano hydrolyzed collagen result in a more youthful, radiant, and supple appearance.
Advantages of nano hydrolyzed collagen
Improvement in skin hydration
Nano hydrolyzed collagen can bind and hold moisture in the skin more easily. As a result, fine lines and dryness are reduced. This makes the skin appear supple and radiant.
Reduced wrinkling
The formation of wrinkles is a natural part of the aging process. However, with the help of nano hydrolyzed collagen, their appearance can be significantly reduced. Collagen is responsible for maintaining the skin's elasticity, which gives it its ability to bounce back after being stretched. However, as collagen production declines with age, the skin loses its ability to rebound. This leads to the formation of wrinkles and fine lines.
Nano hydrolyzed collagen stimulates the production of new collagen fibers. These fibers work to improve skin elasticity and reduce the depth and visibility of wrinkles. By restoring the skin's structural integrity, nano hydrolyzed collagen helps to smooth out fine lines. This gives the skin a firmer and more youthful appearance.
Skin elasticity and firmness
Collagen is the foundation of the skin's structure. With age, the skin's collagen levels decline, resulting in sagging and decreased firmness. Nano hydrolyzed collagen can promote the production of new collagen, restoring the skin's firmness and elasticity. This gives the skin a more lifted appearance.
Joint health support
Collagen also plays a crucial role in joint health. It is a major component of cartilage, the flexible connective tissue that cushions joints and helps them move smoothly. As we age, the cartilage in our body may deteriorate, leading to joint pain and reduced mobility.
Nano hydrolyzed collagen can support joint health by aiding in cartilage repair and maintenance. Increased production of collagen helps to preserve joint function and may alleviate joint discomfort. This makes nano hydrolyzed collagen an excellent supplement for those leading an active lifestyle.
Nano hydrolyzed collagen and skin health research
The growing interest in nano hydrolyzed collagen has inspired research to explore its potential benefits, with promising results.
A study published in the Journal of Drugs in Dermatology examined the effects of oral collagen supplementation on skin health. The research found that participants who consumed collagen peptides saw improved skin hydration, elasticity, and a reduction in wrinkles after eight weeks of daily use.
Additionally, research on nanotechnology in cosmetics continues to explore the opportunities and challenges associated with nanotechnology in skincare products. Nano hydrolyzed collagen, with its optimized particle size and improved bioavailability, is a stable and well-defined nanosystem that has significant potential in the beauty industry.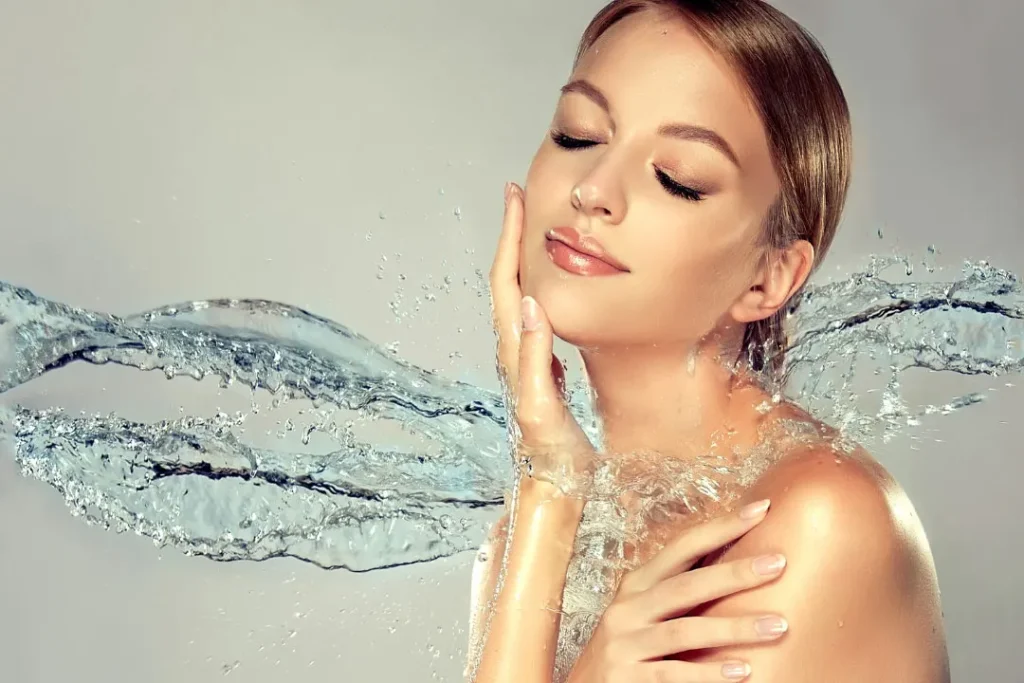 Nano hydrolyzed collagen vs. traditional collagen supplements
It is important to highlight the key differences between nano hydrolyzed collagen and traditional collagen supplements. While traditional collagen supplements contain larger molecules that are harder for the body to absorb, nano hydrolyzed collagen is composed of tiny particles that offer enhanced bioavailability. This means that nano hydrolyzed collagen can deliver its benefits more effectively and efficiently, leading to visible results in a shorter time frame.
Moreover, traditional collagen supplements often require higher dosages to achieve the same effects as nano hydrolyzed collagen. This can lead to increased costs and a longer period before seeing any noticeable improvements. With nano hydrolyzed collagen, users can enjoy the advantage of lower dosages and quicker results. This makes nano hydrolyzed collagen more potent and cost-effective.
The importance of high-quality collagen
When considering a collagen supplement, quality is essential. High-quality collagen supplements are sourced from reputable and ethical sources. This ensures that customers receive a safe and effective product. ProT Gold Liquid Collagen Protein by OP2 Labs is one of the best nano hydrolyzed collagen supplements on the market. It is designed for "rapid absorption" and contains no sugar, fat, or carbs. Additionally, it is gluten-free, GMO-free, lactose-free, and soy-free
OP2 Labs' commitment to excellence and dedication to product purity set it apart from other brands. Thanks to advanced nanotechnology and stringent quality control measures, ProT Gold is formulated to deliver optimal results. You can browse OP2 Labs' products at https://protgold.com/.
Incorporating nano hydrolyzed collagen into your skincare routine
Adding nano hydrolyzed collagen to your daily skincare routine is a simple and effective way to promote skin health and combat the signs of aging. Nano hydrolyzed collagen is available in various forms, including powders, capsules, and creams. What type you use will depend on your personal preference and lifestyle.
For those who prefer simplicity and convenience, collagen capsules or tablets are easy to incorporate into their regimen. Simply take the recommended dosage with water and let the collagen work its magic.
For those who enjoy customizable options, nano hydrolyzed collagen powders can be easily mixed into beverages, smoothies, and other recipes. This versatility ensures that users can enjoy their collagen supplement in a way that best suits their taste.
Lastly, nano hydrolyzed collagen-infused creams and serums can be applied directly to the skin. This serves to target specific areas, such as wrinkles or fine lines. This topical application complements the benefits of oral supplementation, creating a comprehensive approach to skincare.
The future of nano hydrolyzed collagen
As scientific research advances and technology continues to evolve, the future of nano hydrolyzed collagen holds great promise. With ongoing studies exploring its potential applications, nano hydrolyzed collagen may be useful beyond skin care and joint health. Researchers are investigating its potential in wound healing, tissue regeneration, and even the treatment of certain medical conditions.
Moreover, the development of personalized skincare formulations may become more prevalent. Nano hydrolyzed collagen could be tailored to address individual skin concerns and needs. This targeted approach to skincare could revolutionize the industry, offering personalized solutions to achieve ideal skin health.
The increasing interest in eco-friendly and sustainable practices may also influence the production of nano hydrolyzed collagen. With a growing emphasis on ethical sourcing and environmentally-responsible manufacturing processes, collagen supplements may be derived from renewable and sustainable sources. This minimizes their impact on the environment.
Why you should use nano hydrolyzed collagen
In today's marketplace, many products and formulas claim to reverse aging and give you a more youthful feel. However, few have the scientific backing of nano hydrolyzed collagen. While it is not a miracle cure, nano hydrolyzed collagen has been shown to improve skin health and reduce joint pains. Additionally, nano hydrolyzed collagen's unique properties make it more effective for your body and more cost-effective for your wallet. Companies like OP2 Labs provide ethical and effective sources of collagen for any consumer and are worth investigating.
After reading this article, we hope you will consider adding nano hydrolyzed collagen supplements to your skincare regimen. Good luck on your journey toward youthfulness!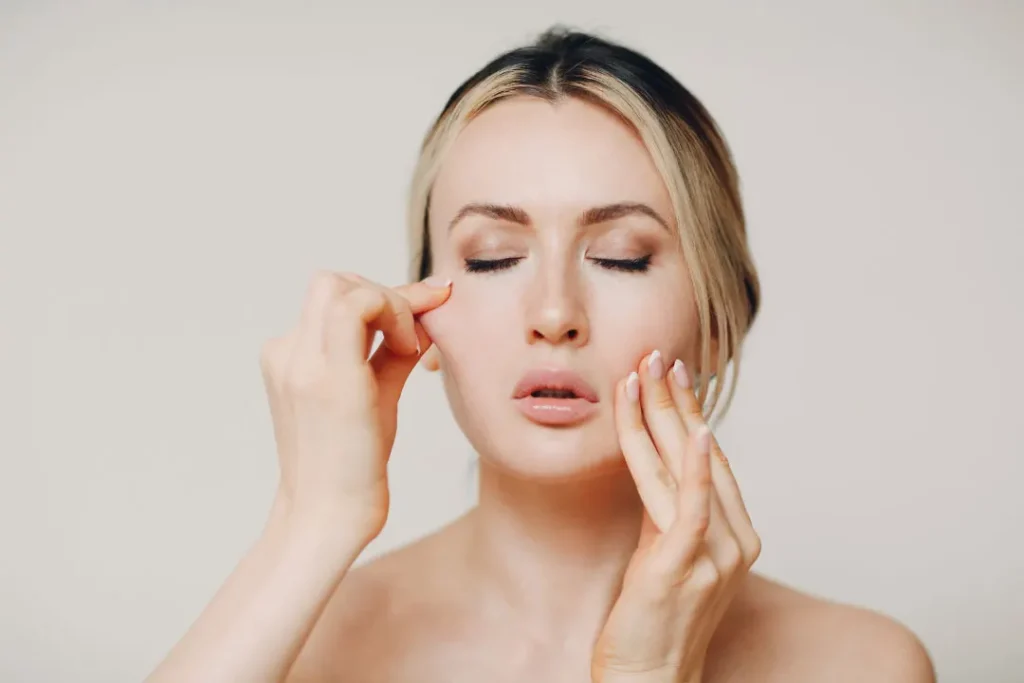 Additional Resources
Important Note: The information contained in this article is for general informational purposes only, and should not be construed as health or medical advice, nor is it intended to diagnose, prevent, treat, or cure any disease or health condition. Before embarking on any diet, fitness regimen, or program of nutritional supplementation, it is advisable to consult your healthcare professional in order to determine its safety and probable efficacy in terms of your individual state of health.
Regarding Nutritional Supplements Or Other Non-Prescription Health Products: If any nutritional supplements or other non-prescription health products are mentioned in the foregoing article, any claims or statements made about them have not been evaluated by the U.S. Food and Drug Administration, and such nutritional supplements or other health products are not intended to diagnose, treat, cure, or prevent any disease.