Diabetes is a prevalent chronic condition that requires careful management of blood sugar levels. While medication plays a crucial role, scientific research has shed light on the potential benefits of a plant based diet for diabetes management. In this article, we'll discuss how to optimize your strategy in fighting the condition.
Millions of Americans have had their lives changed by diabetes. According to the CDC, 37.3 million Americans have diabetes, 11.3% of the U.S. population. Many Americans are seeking diet and lifestyle changes to help them manage their condition. A plant based diet may be part of this.
This article will discuss how a plant based diet for diabetes can be beneficial. It will include an overview of diabetes, its treatment options, and the connection between diabetes and animal products. The article will also highlight ways to support your plant based diet.
You May Also Like:
5 Great Benefits of Chaga Mushroom Supplements
Should You Try Supplements to Reduce Blood Pressure? Here are the Facts
Benefits of a Plant Based Diet for Diabetes: Exploring the Science is an original (Health11News) article.
What is diabetes?
Diabetes is a chronic health condition that causes people's bodies not to make enough insulin. The lack of insulin causes blood sugar to rise after eating, leading to complications like heart disease, kidney disease, and vision loss.
The causes of diabetes vary by type. Type 1 diabetes is when your immune system attacks the cells in your pancreas that make insulin. The cause is unknown, although genetics, viruses, and environmental toxins may play a role. Type 2 diabetes is when the pancreas produces insufficient insulin, and cells respond poorly to insulin. Risk factors in your lifestyle, such as obesity, inactivity, age, and low levels of 'good' cholesterol, often cause this type; this means a plant based diet for diabetes is especially effective for Type 2. Type 2 diabetes is by far more common, with around 90-95% of people with diabetes having Type 2.
People with diabetes have a few treatment options. You may need insulin injections and blood sugar monitoring, depending on the type. Regardless of your type, diet and exercise changes play a crucial role. Specifically, you'll want to stay active with at least 30 minutes of moderate exercise on most days. Eating enough fruits, vegetables, and lean proteins can help you control your blood sugar. It's also essential to cut down on saturated fats and refined carbohydrates. A plant based diet for diabetes can help with this.
Animal products and a plant based diet for diabetes
There has been some research linking animal products with diabetes.
For example, a 2017 study found that a higher intake of total protein and animal protein was associated with higher levels of insulin resistance (a precursor to Type 2 diabetes). Similarly, a 2010 study also found an association between diets higher in animal protein and total protein and increased diabetes risk. Finally, a 2022 scientific review found that different kinds of animal products were associated with different levels of diabetes risk; while red meat and processed meat were highly associated, dairy foods had no risk or were associated with a decreased risk of developing diabetes.
Solid scientific evidence links animal products, particularly animal meat, with Type 2 diabetes. Thus, a plant based diet for diabetes could be a helpful step to protect your health or to manage your condition.
Benefits of a plant based diet for diabetes
A plant based diet for diabetes can have a variety of benefits. For instance, a 2017 study found that this diet could improve BMI and cholesterol among people with diabetes, obesity, or ischaemic heart disease. In addition, vegetarians often have a lower body mass, so losing weight could reduce insulin resistance and allow your body to produce insulin more effectively. Additionally, a plant based diet could reduce the risk of dangerous complications like heart disease.
There are other benefits to a plant based diet, as well. For instance, research has shown that diabetic people who avoid high-carb, high-animal-protein diets may live longer than those who do not practice this kind of diet. Furthermore, a 2022 study found that people on a plant based diet saw lower levels of advanced glycation end products (AGEs); AGEs are compounds that can contribute to inflammation and oxidative stress stemming from diabetes. Lastly, since plant based foods are higher in fiber, they can make you feel full longer, which may make it easier to stick to a diabetic diet.
How to support your plant based diet for diabetes
If you're considering a plant based diet for diabetes, you'll need to pay attention to ensure your body still gets all the nutrients it needs.
There are a few areas of concern. You can eat varied protein sources like legumes, tofu, and nuts to ensure you get enough protein. Regarding carbohydrates, legumes and beans are good options, as well as having the bonus of being high in fiber. Finally, you should look for sources of nutrients that are usually scarce in a plant based diet, such as vitamin B12.
Supplement products could help support your plant based diet. One example of this is Nuzest-USA Good Green Vitality.
Trevor Bolland founded Nuzest-USA, inspired by his daughter's battle with Multiple Sclerosis. Through his health journey with his daughter, Bolland learned that, in his words, "Nutrition and lifestyle were the keys to wellness." In this spirit, Nuzest-USA is all about clean and natural ingredients. Rigorous testing of their products ensures that they can be used by almost anyone, regardless of allergens or dietary restrictions.
Good Green Vitality is a plant based nutritional super blend designed to fill holes in a person's diet. The source of Good Green Vitality makes it ideal for people practicing a plant based diet for diabetes, who may struggle to get enough protein and other nutrients. Good Green Vitality has other natural ingredients supporting your overall health, such as red marine algae (which has anti-cancer and antioxidant properties) and spirulina (which may improve blood cholesterol and shrink some tumors). Finally, Good Green Vitality is free of major allergens like gluten, dairy, and soy.
You can purchase Nuzest-USA Good Green Vitality online for a reasonable price.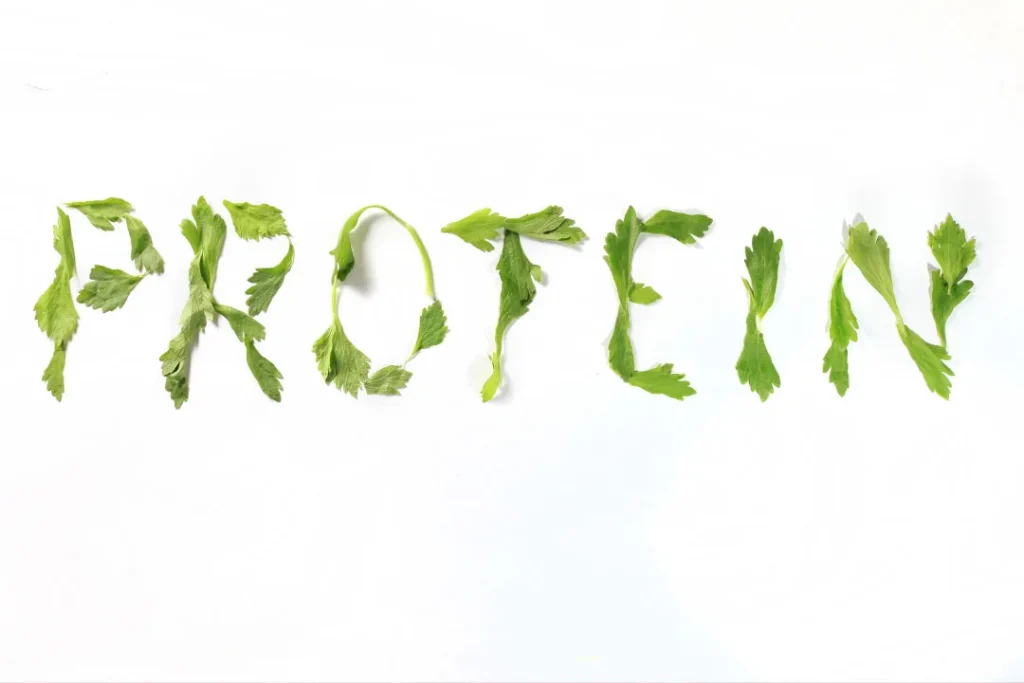 Why you should choose a plant based diet for diabetes
Diabetes can be a challenge for many people. While there are multiple ways to approach this condition, changes in lifestyle and diet should play a central role. A good diabetes diet is high in nutrients and low in fat and calories. Though not the only way to achieve this, a plant based diet can help significantly. A plant based diet for diabetes can be a powerful lifestyle change to help people with diabetes live longer and healthier lives.
For further reference:
Forks Over Knives – Diabetes and Diet: Here's What You Need to Know
Harvard T.H. Chan School of Public Health – Simple Steps to Preventing Diabetes
American Society for Nutrition – Plant-Based Diets and Diabetes
Important Note: The information contained in this article is for general informational purposes only, and should not be construed as health or medical advice, nor is it intended to diagnose, prevent, treat, or cure any disease or health condition. Before embarking on any diet, fitness regimen, or program of nutritional supplementation, it is advisable to consult your healthcare professional in order to determine its safety and probable efficacy in terms of your individual state of health.
Regarding Nutritional Supplements Or Other Non-Prescription Health Products: If any nutritional supplements or other non-prescription health products are mentioned in the foregoing article, any claims or statements made about them have not been evaluated by the U.S. Food and Drug Administration, and such nutritional supplements or other health products are not intended to diagnose, treat, cure, or prevent any disease.