Fish oil is well-known as a supplement for heart health, but have you heard of its powerful counterpart, krill oil? Read on to learn more about the pros and cons of each supplement from the sea.
Gandhi once said, "It is health that is real wealth and not pieces of gold and silver." Your health, specifically your heart health, is essential to your overall wellness. Heart disease is the leading cause of death in the U.S., with one cardiovascular-related death occurring every 33 seconds. Because heart disease is so common, taking preventative measures is essential. Staying active for 30 to 60 minutes a day, eating a healthy diet, maintaining a healthy body weight, getting quality sleep, avoiding stress, and having regular health screenings are all ways to help prevent heart disease.
To maximize the effects of these preventative measures, you can also take a supplement to boost heart health. Some of the best supplements for the heart come from the sea. Below, we'll discuss ocean-sourced supplements for heart health and suggest two quality supplements to keep your heart in optimal shape.
You May Also Like:
Find Serenity with Ashwagandha for Stress Relief: Benefits, Safety, & More
Unleash Your Potential with the Omega-3 Formula: 5 Power-Packed Supplements that Boost Omega-3 Benefits
Supplements From the Sea for Heart Health: Fish Oil vs. Krill Oil is an original (Health11News) article.
Seek the best ingredients for heart health in open waters
The market is flooded with supplements that claim to benefit heart health, so how do you choose the best supplement for your heart? Two particular ingredients from the ocean can boost heart health: fish oil and krill oil. Krill oil and fish oil contain omega-3 fatty acids, which can benefit your heart by decreasing triglycerides, lowering blood pressure, reducing blood clotting, decreasing the risk of stroke or heart failure, and reducing irregular heartbeats. Some other good sources of omega-3s are salmon, sardines, mackerel, cod, herring, trout, and tuna. According to Harvard T.H. Chan, eating two servings of these foods per week can decrease your risk of dying from heart disease by 36%.
Unfortunately, not everyone likes seafood, and these omega-3-rich foods are not always readily available, which is where supplements come in. Fish oil is the most popular supplement source of omega-3s. However, fish oil is found in triglyceride form, which makes it less bioavailable than other options. While krill oil is less popular, it is an unsung hero for heart health, as it's more bioavailable and thus more easily absorbed by the body. Keep reading to learn about the best fish oil and krill oil supplements for heart health.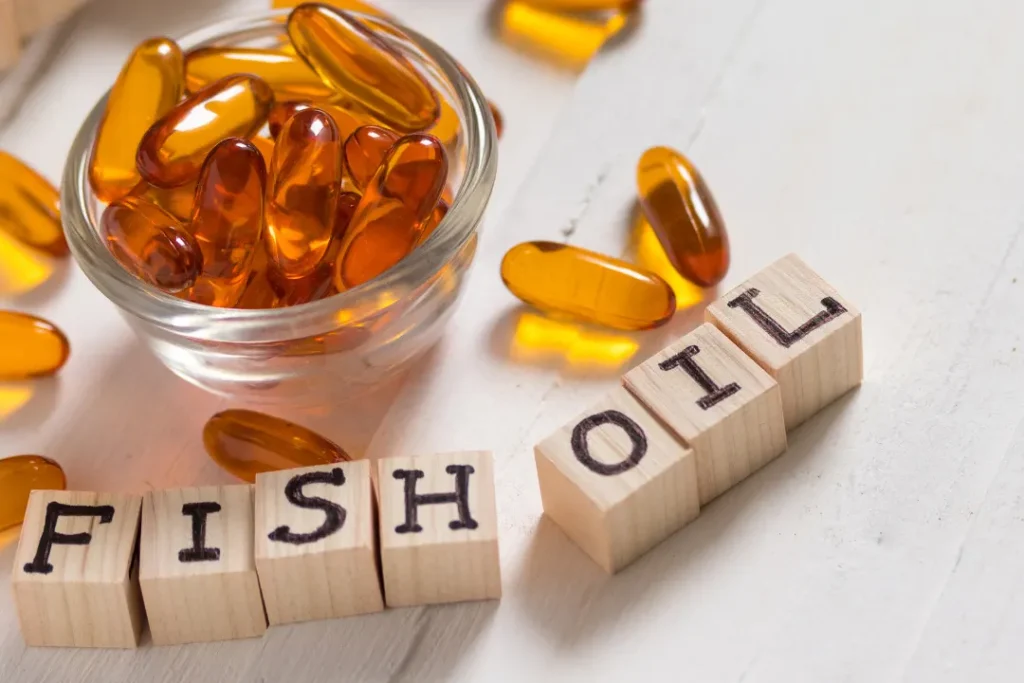 Fish oil vs. krill oil:
Which is right for you?
While eating fish may be an effective way to receive omega-3s, there are certain risks involved, such as exposure to heavy metals, which lead to toxicity in the body. Fish oil supplements can be an excellent way to get the benefits of omega-3s while avoiding harsh toxins. However, while fish oil contains the omega-3s EPA and DHA, they are in triglyceride form, which is more challenging for the body to absorb.
One effective alternative is krill oil. Low on the food chain, Krill's primary source of food is algae, so it's naturally low in any contaminants. Additionally, krill sourced from Antarctica benefits from the pristine waters there.
The EPA and DHA in krill oil are delivered via phospholipids, making them more easily absorbed by the body than EPA and DHA in fish oil. Krill oil also lacks the fishy aftertaste and smell of fish oil. If you want to reap the full benefits of omega-3s, krill oil may be the way to go.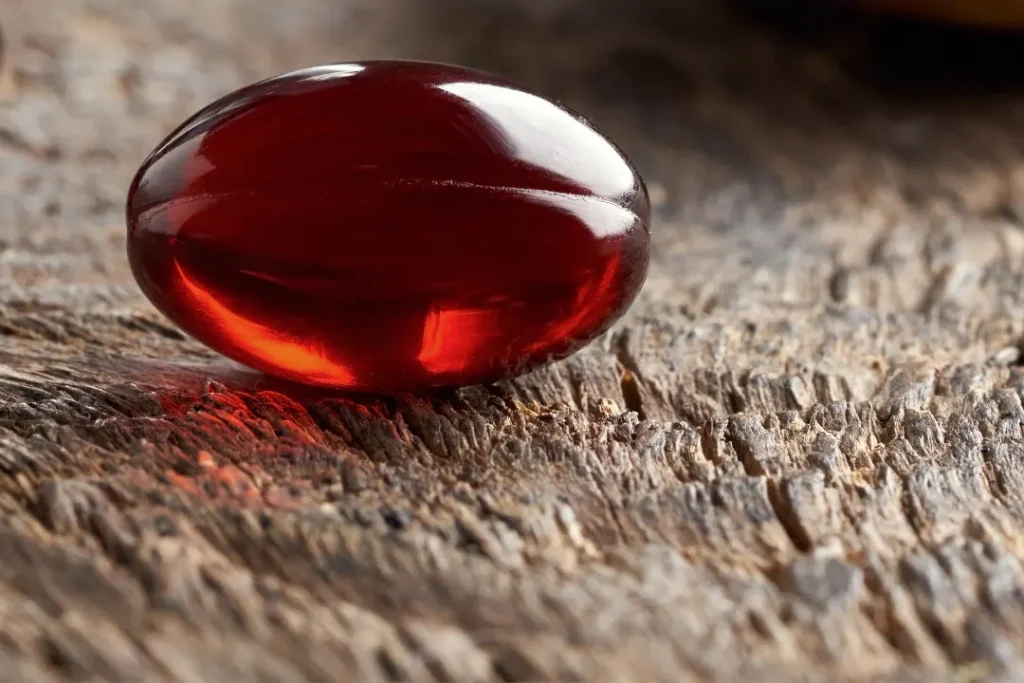 Best fish oil supplement for heart health:
GNC Triple-Strength Fish Oil
If you want to explore the benefits of fish oil, a premium supplement to try is GNC Triple-Strength Fish Oil. This supplement contains 1,000 mg of combined DHA and EPA and has a special enteric coating that inhibits the smell and taste of fish. It has certified pure ingredients, reducing the presence of heavy metals and contaminants.
Triple Strength Fish Oil has no sugar, starch, artificial colors or flavors, preservatives, wheat, corn, dairy, gluten, cholesterol, or sodium, so it is suitable for most diets. This supplement contains only fish oil, softgel and coating components, and mixed tocopherols (vitamin E). This simple formula is an excellent source of omega-3s for heart health and may also support brain, skin, eye, and joint health.
Best krill oil supplement for heart health:
Kori Krill Oil
If you're looking for an effective source of omega-3s with higher bioavailability, Kori Krill Oil Multi-Benefit Omega-3 may be right for you. Not only does this powerful supplement harness the power of omega-3s, but it also contains choline. Choline has many benefits, including aiding in cell repair and nervous system regulation, which includes regulating heart rate. You can also find choline in meat, poultry, fish, dairy, eggs, vegetables like broccoli and cauliflower, potatoes, beans, nuts, seeds, and whole grains.
Multi-Benefit Omega-3 contains 250 mg of combined DHA and EPA, the same as eating two servings of fish per week. This supplement emphasizes ingredient simplicity and purity, including only choline, krill oil, and capsule materials. This non-GMO formula is third-party tested for quality and contaminants and is free of artificial flavors, colors, or preservatives. Not only is Multi-Benefit Omega-3 an excellent source of omega-3s for your heart, but it's also good for the environment, receiving multiple certifications for sustainability.
According to CEO Nancy Chan, "Kori Krill Oil is the only vertically integrated krill oil brand. Our advanced sustainable harvesting practices deliver quality product from catch to delivery of each bottle of Kori while protecting the marine ecosystem."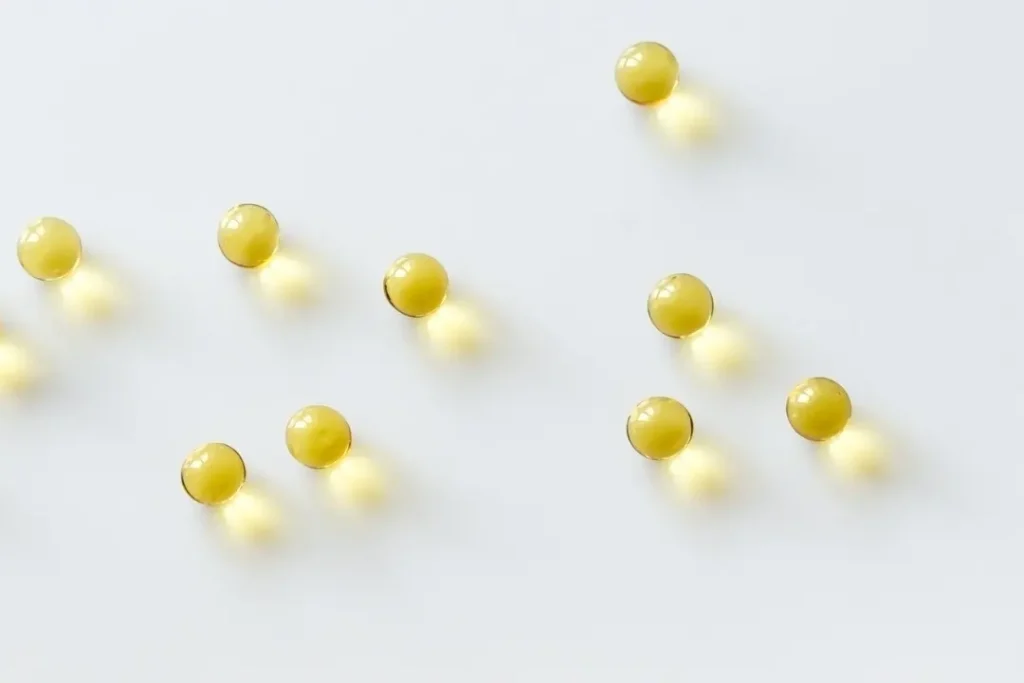 Which supplement is better?
While the omega-3s in fish oil and krill oil can benefit heart health, you can have too much of a good thing. Taking more than 900 mg of EPA and 600 mg of DHA can adversely affect your immune response, so it's best to stick to a lower dosage. Finding the proper dosage for you can be tricky, so it's best to consult your doctor to determine what works best for your body.
Kori Krill Oil Multi-Benefit Omega-3 comes out ahead as the more effective omega-3 supplement because it contains only the recommended dietary amount of omega-3 and uses third-party testing to verify the purity and quality of its ingredients. Kori Krill Oil also helps preserve the delicate ocean ecosystem with its catching and harvesting practices.
Keys to heart health found in the heart of the ocean
If you want to boost your heart health, the best place to look is the ocean. Sources like fresh fish, fish oil, and krill oil are rich in omega-3s that may boost heart function and protect against future cardiac decline. You'll want to choose a reputable source that uses third-party testing to check for contaminants. Before trying a new supplement, consult your doctor to see what works best. Harness the secrets of the ocean to unlock optimal heart health. Your body will thank you for it.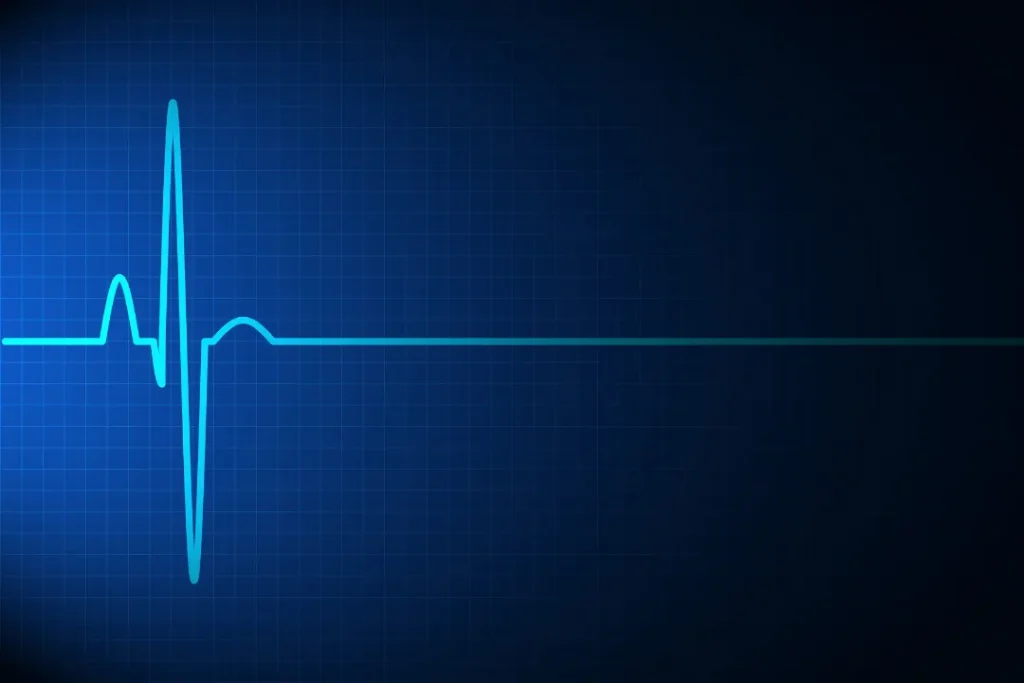 Further reading
Dr. Axe: What Is Choline? Benefits, Sources & Signs of Choline Deficiency
verywellfit: 4 Potential Health Benefits of Krill Oil
Mayo Clinic: Omega-3 in fish: How eating fish helps your heart
Important Note: The information contained in this article is for general informational purposes only, and should not be construed as health or medical advice, nor is it intended to diagnose, prevent, treat, or cure any disease or health condition. Before embarking on any diet, fitness regimen, or program of nutritional supplementation, it is advisable to consult your healthcare professional in order to determine its safety and probable efficacy in terms of your individual state of health.
Regarding Nutritional Supplements Or Other Non-Prescription Health Products: If any nutritional supplements or other non-prescription health products are mentioned in the foregoing article, any claims or statements made about them have not been evaluated by the U.S. Food and Drug Administration, and such nutritional supplements or other health products are not intended to diagnose, treat, cure, or prevent any disease.