As the "powerhouses" of the cell, mitochondria are vital to energy production and recovery. Mitoquinol mesylate is an ingredient designed to support mitochondrial health from the inside. Read on to discover five great mitoquinol mesylate benefits.
Mitochondria are commonly known as the "powerhouses" of the cell because they provide energy. Mitochondria play a vital role in the process of cellular respiration, in which cells convert nutrients like glucose into adenosine triphosphate (ATP), which in turn fuels physiological processes.
You May Also Like:
Earth Energy Supplements vs VOKE-Energy Chewable Tabs
Sominex Sleep Aid v. DELTA BrainLuxury Sleep Support Supplement
Healthier mitochondria result in greater energy production, and one way to support mitochondrial health is to take a dietary supplement containing the synthetic compound known as mitoquinol mesylate. Mitoquinol mesylate benefits mitochondria in many ways; since mitochondria are present in almost every cell in the body, mitoquinol mesylate supplements can provide tremendous health benefits.
1. Mitoquinol mesylate benefits cells by reducing oxidative stress
Mitoquinol mesylate functions as an antioxidant, which helps support against cell oxidation. In cell oxidation, highly reactive free radical molecules with uneven numbers of electrons bond with other molecules in the body, causing negative reactions that can damage cells. Over time, oxidative stress can lead to negative health consequences. Antioxidants can preempt these reactions by bonding with free radicals. As an antioxidant, mitoquinol mesylate has been studied for its potential to reduce the rate of oxidative damage. This goes beyond just mitochondria; mitoquinol mesylate benefits the entire cell by supporting the whole body's response to oxidative stress.
2. Mitoquinol mesylate benefits the heart and circulatory system
Mitoquinol mesylate may benefit vascular function by supporting against mitochondrial damage. In a 2018 study, mitoquinol mesylate supplementation was found to increase arterial blood flow by 42% while reducing aortic stiffness and ultimately reversed arterial aging.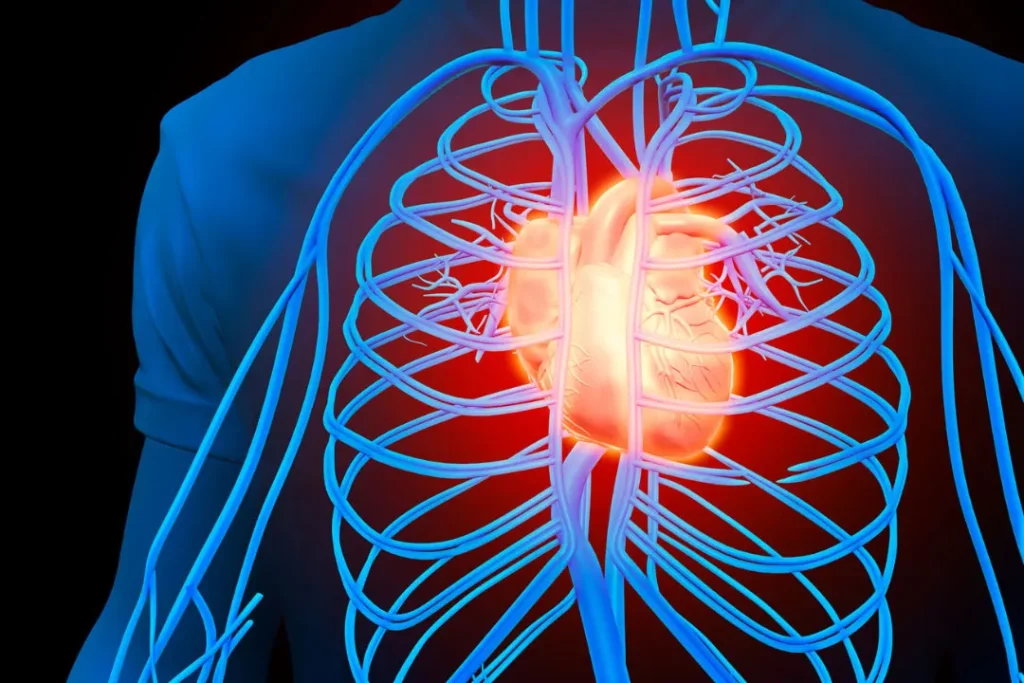 3. Mitoquinol mesylate benefits athletes
Mitoquinol mesylate's effects on vascular function can also be highly beneficial to athletes. Because mitoquinol mesylate benefits ATP-producing mitochondria, it can aid in energy production. And since the body distributes energy in much the same way as it does blood — via the circulatory system — mitoquinol mesylate also benefits the distribution of energy throughout the body. In a 2021 study of trained cyclists, those who supplemented with mitoquinol mesylate completed time trials faster than a placebo group and did so with a greater power output. Mitoquinol mesylate can benefit just about anyone's health, but it may be especially effective in improving athletic performance.
4. Mitoquinol mesylate benefits the brain
Additionally, mitoquinol mesylate may support cognitive function by increasing the energy output of brain cells, and supplementing with mitochondria-supporting antioxidants like mitoquinol mesylate may also help maintain a healthier brain in the long term.
5. Mitoquinol mesylate benefits the immune system
Mitochondria are essential components in the immune system. Most cells in the body rely on mitochondria for energy, and white blood cells, some of the most central actors in the immune system, are no exception. As such, a mitochondria-supporting antioxidant like mitoquinol mesylate may support a fully-functional immune system.
Finding the right brand of mitoquinol mesylate supplements
There is only one source of mitoquinol mesylate supplements, and that is through the New Zealand scientists who created this world's first molecule. And this product is MitoQ. MitoQ focuses entirely on the cell-supporting abilities of mitoquinol mesylate — in fact, it's in every product they make. Besides a basic mitoquinol mesylate formula, they also offer a variety of more targeted blends for those who want to take advantage of particular mitoquinol mesylate benefits:
blends for the heart, the liver, and the eyes, among others. MitoQ's products are science-backed, and their wider goal is to educate the public about the benefits of supporting cellular health. According to CEO Mahara Inglis, "When we help people to understand the foundational role that cells play in your body, then we can actually have a conversation about how you can impact multiple different areas."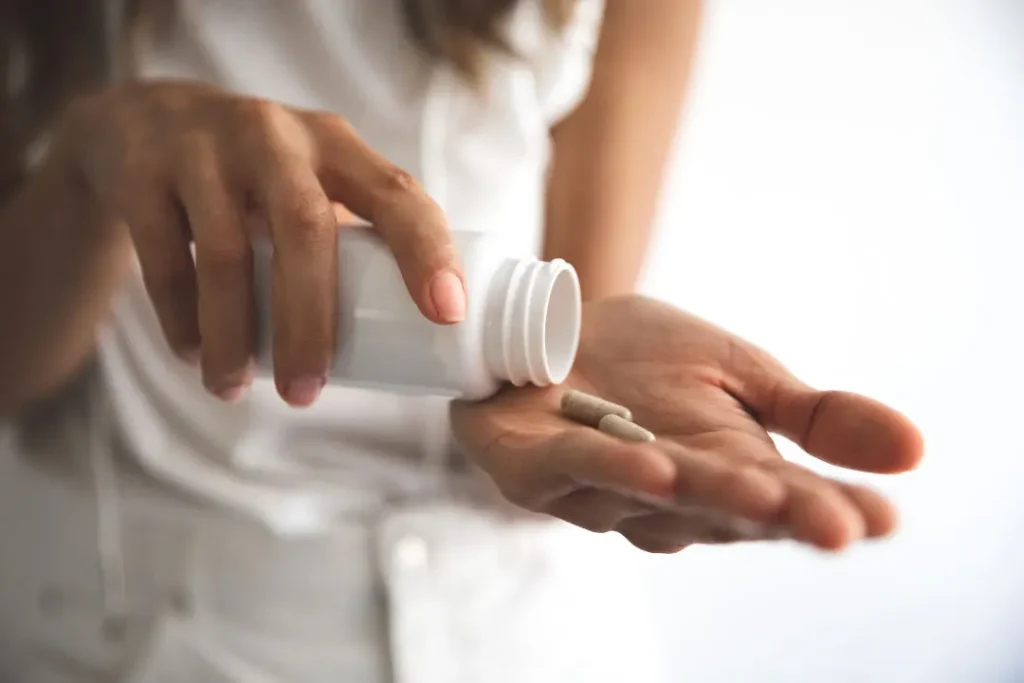 Mitoquinol mesylate benefits almost every single cell in the body
Mitoquinol mesylate's many applications are still being researched, and there are likely much more mitoquinol mesylate benefits to discover. As further research is conducted, compounds such as mitoquinol mesylate could become increasingly important in maintaining optimal mitochondrial function and promoting overall health and well-being.
Additional Links for Further Reference:
National Human Genome Research Institute: Mitochondria
U.S. National Library of Medicine: The Efficacy of Oral MitoQ Supplementation for Improving Physiological in Middle-aged and Older Adults
Wiley Online Library: Role of mitochondria, oxidative stress and the response to antioxidants in myalgic encephalomyelitis/chronic fatigue syndrome: A possible approach to SARS-CoV-2 'long-haulers'?
Important Note: The information contained in this article is for general informational purposes only, and should not be construed as health or medical advice, nor is it intended to diagnose, prevent, treat, or cure any disease or health condition. Before embarking on any diet, fitness regimen, or program of nutritional supplementation, it is advisable to consult your healthcare professional in order to determine its safety and probable efficacy in terms of your individual state of health.
Regarding Nutritional Supplements Or Other Non-Prescription Health Products: If any nutritional supplements or other non-prescription health products are mentioned in the foregoing article, any claims or statements made about them have not been evaluated by the U.S. Food and Drug Administration, and such nutritional supplements or other health products are not intended to diagnose, treat, cure, or prevent any disease.