Scientists have discovered that stem cells may stimulate hair follicle growth by promoting the formation of new blood vessels and increasing the production of growth factors. The market offers a range of stem cell hair products, but should you try stem cells for hair growth? We'll review the facts.
Hair loss has many causes, but treatments are available to reverse it. The most common forms, however, are age-related and genetic pattern hair loss. While hair loss is frequently associated with older men, it can happen to anyone. In addition, hair loss can cause adverse psychological effects, including a lack of confidence, depression, social withdrawal, and a drop in productivity.
An emerging, promising theory of treatment suggests the potential of stem cells for hair growth. Stem cells are the undifferentiated raw materials from which the body develops specialized cells. Owing to their restorative properties, they've undergone various clinical studies in recent years. Here are the facts about stem cells' potential for hair growth.
You May Also Like:
The Struggle To Stay Alert: Healthy Hacks To Increase…
Level Select CBD vs Partnered Process CBD: Finding the Best CBD for Pain
Stem cells for hair growth:
Stem cell death is a potential cause of hair loss
As people age, their stem cells begin to lose their restorative capabilities. As they relate to hair, stem cells reside in a part of the follicle known as the bulge, a specialized environment in which they thrive. As a result, the body relies on stem cells for hair growth when hair falls out. However, if the stem cells are dysfunctional, they struggle to generate new hair.
A 2021 study discovered that as people age, their stem cells often "escape" the follicle, migrating into skin tissue and subsequently dying. Their continuous escape reduces the number of available stem cells for hair growth. This study establishes a link between stem cell health and hair loss, which has many implications for stem cells as a potential remedy for hair loss and other age-related conditions.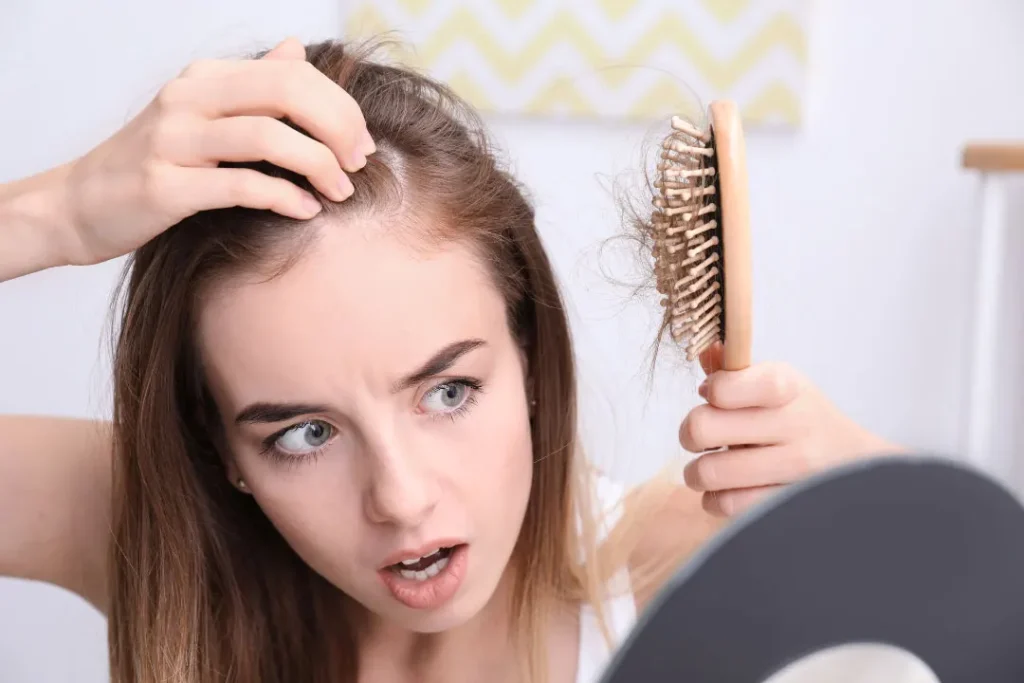 Stem cells for hair growth:
Help stimulate hair follicles
Another factor connected to hair loss is the reduction in stimulating compounds produced by the body. This production loss may be related to the death of follicular stem cells as people age and to the blockage of follicular blood cells by dihydrotestosterone (DHT). These chemical compounds stimulate follicles, signaling the need for new hair growth.
However, the production of these compounds decreases during aging, and DHT blocks their flow to hair follicles, causing the follicles to wither and die. Stem cell treatment cannot revive dead hair follicles but can activate them while they are still alive by aiding in the production of stimulating compounds. In comparison, other forms of hair loss treatment address DHT blockage to restore hair growth.
Stem cells for hair growth:
Alopecia areata
Although pattern hair loss is the most common, many factors contribute to hair loss. Alopecia areata is a condition in which the immune system attacks hair follicles. As a result, the hair is patchy, and bald areas may exhibit scarring. Alopecia can be genetic, but extreme stress can also trigger it. Traditional alopecia treatment requires steroid injections into affected areas of the scalp. However, a 2022 review of available research found promising results regarding the efficacy of stem cells for hair growth in people with alopecia areata. Stem cell treatment may be effective on anyone experiencing hair loss, regardless of the cause.
Stem cells for hair growth:
From plants or adipose tissue
Adult humans have stem cells that occur naturally, although they may be weaker due to aging. Many stem cell treatments involve extracting stem cells from the patient's blood, which can be invasive. However, removing stem cells from adipose tissue, commonly called fat, is also possible.
Removing or suctioning small amounts of fat tissue is feasible, and stem cells derived from fat can be grown in a laboratory through culturing. Stem cells also occur naturally in plants; even the plant-derived type can be effective stem cells for hair growth. Innovative methods of extraction make stem cell treatment more accessible than ever before.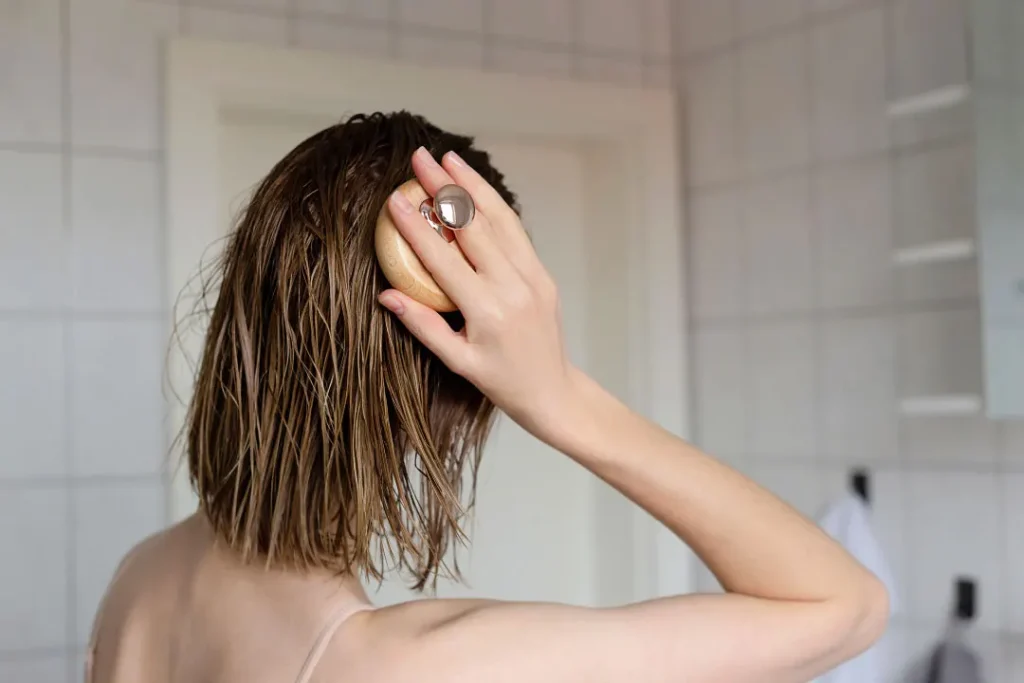 Stem cells for hair growth:
A more effective form of hair loss treatment
Standard treatments for hair loss are severely flawed. Besides the injection of steroids used to treat alopecia, three of the most common remedies for hair loss are finasteride, minoxidil, and hair transplant. Finasteride and minoxidil require constant use and have serious side effects, including hair dryness, scalp irritation, and hormonal imbalance. Hair transplants done through surgery are invasive and often result in dissatisfaction as they may only restore as little as 10% of the hair.
Stem cells for hair growth lack the side effects of finasteride and minoxidil, and the results can last far after treatment ends. You can apply them topically to your scalp using shampoos, conditioners, or leave-in sprays, without disrupting anything more than your daily hair care routine.
The products sold by More Hair Naturally form an all-encompassing hair care line that harnesses the power of stem cells for thinning hair. This brand's hair products combine four of the most effective hair growth treatments: adipose- and plant-derived stem cells; Redensyl, a blend of four molecules that help stimulate these stem cells; Baicapil, which may help heal follicular cells; and Capixyl, which inhibits blood vessel-blocking DHT.
More Hair Naturally is also designed to be a temporary treatment; you don't have to use it forever. CEO Mahryah Shain says, "We want people to realize that you don't have to sacrifice your health to have your hair, and you don't have to be dependent on anything for the rest of your life."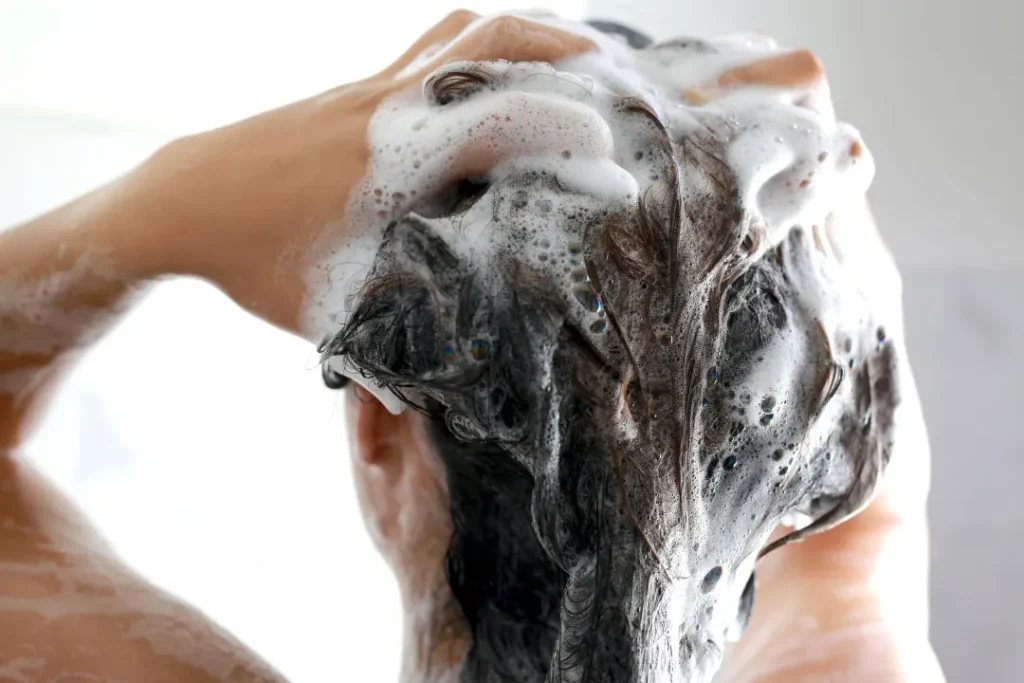 Stem cells for hair growth:
A promising new frontier
Stem cell treatment is a safe, effective way to approach the restoration of hair growth. Stem cells can help stimulate dying follicles and restore the potential for regrowth. It's a far less invasive procedure than surgical intervention and lacks the side effects and permanent dependence that come with finasteride and minoxidil. The emerging potential of stem cell treatment could revolutionize the future of hair loss treatment, whether caused by genetic factors, age, or medical conditions.
For further reference:
Northwestern Now: Stem cells lose their 'glue' and escape from hair follicle
NIH National Library of Medicine: Stem cells from human hair follicles
Important Note: The information contained in this article is for general informational purposes only, and should not be construed as health or medical advice, nor is it intended to diagnose, prevent, treat, or cure any disease or health condition. Before embarking on any diet, fitness regimen, or program of nutritional supplementation, it is advisable to consult your healthcare professional in order to determine its safety and probable efficacy in terms of your individual state of health.
Regarding Nutritional Supplements Or Other Non-Prescription Health Products: If any nutritional supplements or other non-prescription health products are mentioned in the foregoing article, any claims or statements made about them have not been evaluated by the U.S. Food and Drug Administration, and such nutritional supplements or other health products are not intended to diagnose, treat, cure, or prevent any disease.