Earth Energy Supplements vs VOKE-Energy Chewable Tabs:
Our bodies naturally go through highs and lows throughout the day due to our circadian rhythms. Similar to how your body feels tired at night, that same rhythm makes you sleepy between 1 p.m. and 4 p.m. Rather than reaching for a cup of coffee, an energy supplement might be a healthier and more effective option. However, with the abundance of energy supplements available to consumers, it can be difficult to find the right one. Keep reading for a comparison between two popular energy brands: Earth Energy supplements (Raw Reds) and VOKE-Energy chewable tabs.
You May Also Like:
Anti-Aging Benefits of an Oxaloacetate Supplement
Superior Supplements To Optimize Your Workout
Earth Energy supplements vs VOKE-Energy chewable tabs:
Ingredients
Earth Energy supplements (Raw Reds) are a fruit-based energy supplement. They highlight a polyphenol blend based on fruits and fruit extracts. Polyphenols are a great source of antioxidants and have amazing health benefits, such as improving cardiovascular health and blood pressure. In addition to polyphenols, Earth Energy supplements (Raw Reds) are also packed with a metabolic blend of superfoods to aid in weight loss, curb cravings, and fight bloating. This combination of ingredients provides great health and weight loss benefits, but their potential as an energy supply is questionable. While fruits and green tea leaf give this elixir energy-supplying properties, this particular blend of ingredients prioritizes weight loss and other health benefits over energy supply.
VOKE-Energy chewable tabs are specifically formulated to produce energy to get you through the day. VOKE-Energy touts four special superfoods packed with energy-boosting and cognitive-enhancing properties to keep your energy at its peak all day. Its whole-seed guarana is ground into powder in its pure and natural form to maintain the properties that have allowed this ingredient to be used for centuries to improve short- and long-term brain functions. Whole-seed guarana is known for increasing energy, while it does not affect sleep. Combined with natural caffeine from green tea, the result is an energy-boosting supplement that will keep you performing at your best throughout the day.
As if these cognitive and energy-enhancing properties were not enough, VOKE-Energy chewable tabs contain acerola cherry, also known as one of the world's best sources of vitamin C, which provides incredible support to your immune system. You can also find natural red beetroot in this energy supplement, and it's chock full of nitrates that enhance blood flow to the brain and improve cognitive function.
In a direct comparison of ingredients between Earth Energy supplements (Raw Reds) versus VOKE-Energy chewable tabs, VOKE-Energy comes out as the superior energy-boosting supplement. While both products provide exceptional health benefits, Earth Energy's ingredients are better suited to aid in weight loss. In contrast, VOKE-Energy's ingredients are carefully crafted to improve energy and cognitive performance. Another significant difference is the added flavoring and artificial sweetener (stevia) in Raw Reds. VOKE-Energy contains no artificial ingredients, making it the only all-natural supplement of these two products.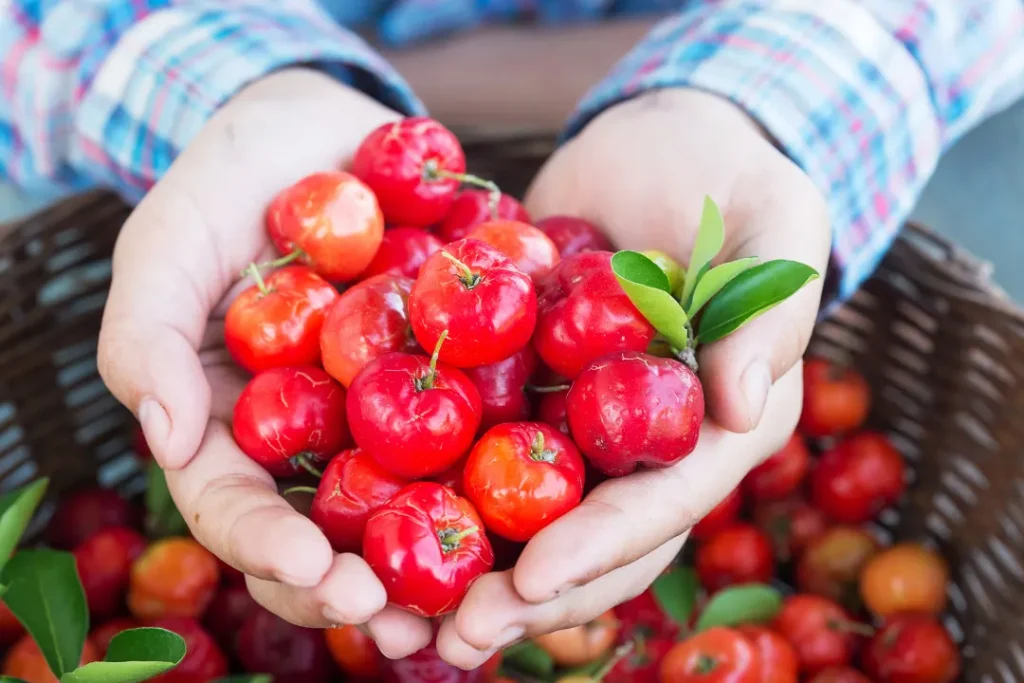 Earth Energy supplements vs VOKE-Energy chewable tabs:
User experience
Earth Energy's product is available in powder form and should be consumed once a day for optimum performance. The flavoring and artificial sweetener give Raw Reds a delicious taste. VOKE-Energy is available in chewable tablets to be taken twice a day: once in the morning to get you started and once in the afternoon to give you an extra boost. These tablets are fast-acting and provide an energy boost to keep your mind sharp and focused throughout the day. They're easy to chew and take on the go, unlike Raw Reds, which requires a glass of water to mix your drink. If your preference is an all-natural, sugarless solution that's easy to consume, then VOKE-Energy is the clear winner.
Earth Energy supplements vs VOKE-Energy chewable tabs:
Available information
When choosing a supplement to add to your diet, it's essential to have as much information as possible. Unfortunately, the available information for Earth Energy supplements (Raw Reds) is skim at best. Their website provides an image of the label where you can find a list of the ingredients; after that, it's up to you to research the benefits of those ingredients. In contrast, VOKE-Energy's website is full of information regarding its product. A list of studies associated with each of the four main ingredients is provided to validate the product's effectiveness. VOKE-Energy goes above and beyond to provide consumers with the information needed to make an informed decision, making this brand the more trustworthy choice.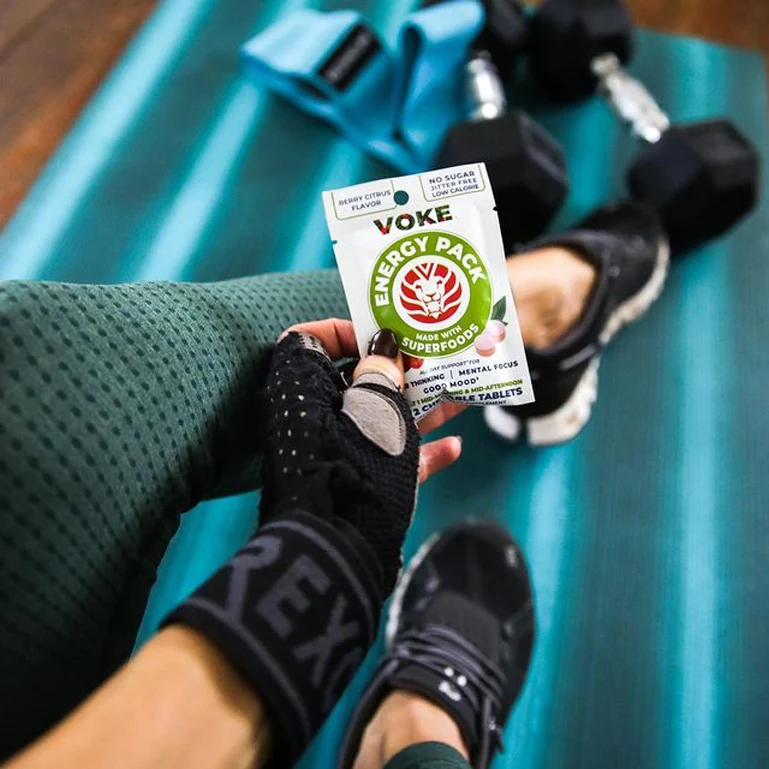 Earth Energy supplements vs VOKE-Energy chewable tabs:
The reviews are in
Customer reviews are great for learning about a product from a user's perspective. Both products in this comparison boast excellent reviews; however, the distinguishing factor is the number of reviews available for each product. Earth Energy lists three reviews on one of their websites, and a quick Google search yields one more. The VOKE-Energy website has a link to a listing of over 350 reviews. You can also find reviews on Amazon, all boasting of the product's energy-boosting qualities and the excellent customer service provided by the manufacturer. While both products garner positive reviews, the overwhelming number of reviews on VOKE-Energy's product makes it the more reliable choice.
VOKE-Energy chewable tablets win out
Rather than reaching for another cup of coffee, all-natural energy supplements are a better way to beat the low-energy periods of the day. In a head-to-head comparison between Earth Energy supplements (Raw Reds) and VOKE-Energy chewable tabs, VOKE-Energy wins out as the more trustworthy choice with better ingredients to boost energy and cognitive performance.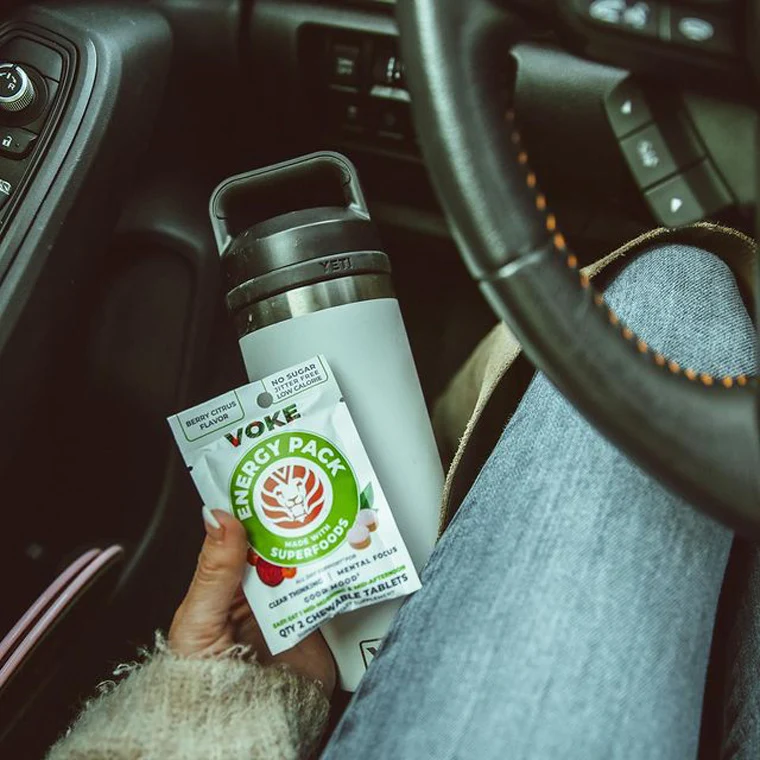 Further reading:
Semantic Scholar: Diurnal and Seasonal Mood Vary with Work, Sleep, and Day length Across Diverse Cultures
Harvard Catalyst: The effects of low doses of caffeine on human performance and mood
MDPI Open Access Journals: The Potential Benefits of Red Beetroot Supplementation in Health and Disease
Important Note: The information contained in this article is for general informational purposes only, and should not be construed as health or medical advice, nor is it intended to diagnose, prevent, treat, or cure any disease or health condition. Before embarking on any diet, fitness regimen, or program of nutritional supplementation, it is advisable to consult your healthcare professional in order to determine its safety and probable efficacy in terms of your individual state of health.
Regarding Nutritional Supplements Or Other Non-Prescription Health Products: If any nutritional supplements or other non-prescription health products are mentioned in the foregoing article, any claims or statements made about them have not been evaluated by the U.S. Food and Drug Administration, and such nutritional supplements or other health products are not intended to diagnose, treat, cure, or prevent any disease.