People don't just take vitamins for general health and well-being but also to increase energy and cognitive performance. Vitamin B12 is often taken for this type of mental boost, whether as an ingredient in an energy drink or a pill that you take daily. It is a staple ingredient for a faster and more energetic mind. But what is it? And why do people take vitamin B12 for energy and cognitive function?
What is vitamin B12 and where is it found?
Vitamin B12, or cobalamin, is naturally found in animal foods such as fish, shellfish, red meat, poultry, dairy, and eggs. For those following a vegan diet, B12 can be found in fortified non-dairy milk like soy or oat milk, fortified cereals, nutritional yeast, tempeh, and Nori (the dried sheets of seaweed used in sushi).
There are three natural forms of vitamin B12 that are commercially available: methylcobalamin, adenosylcobalamin, and hydroxycobalamin, all of which have been shown in clinical studies to improve vitamin B12 levels.
You May Also Like:
The Skinny On Healthy Skin Care
Brain Pill Reviews: Leading Edge Health vs Medicine Man Plant Co.
Methylcobalamin is the most bioavailable form of this vitamin, meaning that it is the most readily absorbed and stays in the body for a longer period of time. It is used primarily in your liver, brain, and nervous system. In fact, methylcobalamin is the specific form of B12 needed for nervous system health.
The Truth About Vitamin B12 For Energy is an original (Health11News) article.
Physical benefits of vitamin B12
Vitamin B12 plays a critical role in helping your body produce red blood cells, which can prevent fatigue and feelings of weakness. When your B12 levels are low, fewer red blood cells are forming. Also, the red blood cells being formed are not the healthy, small, and round kind; instead, they are larger and more oval-shaped. Because of this irregular shape, the red blood cells cannot move from the bone marrow into the bloodstream at an appropriate rate, causing megaloblastic anemia. This can lead to feelings of weakness and fatigue.
That's not all. Getting more vitamin B12 in your life can promote bone health by reducing the risk of osteoporosis and bone fractures; it can promote eye health by reducing the risk of age-related macular degeneration; it can also support heart health by reducing the risk of heart disease.
Last but not least, vitamin B12 can help you look good. Keeping your levels of B12 high promotes healthy hair, skin, and nails because of its role in cell production in the body. However, not enough B12 can cause issues with your appearance, such as hyperpigmentation, nail discoloration, hair changes, vitiligo (the loss of skin color in patches), and angular stomatitis (inflamed and cracked mouth corners). Studies have shown that supplementing with vitamin B12 can help improve these symptoms.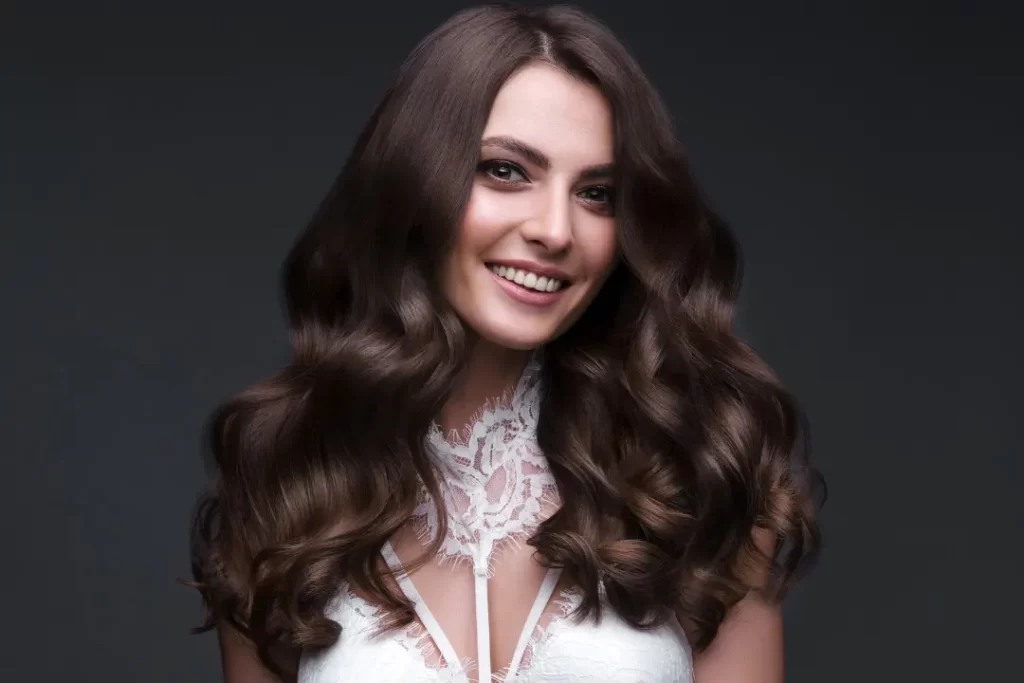 Mental benefits of vitamin B12
According to studies, vitamin B12 may also affect your mood. Because this vitamin plays a vital role in synthesizing and metabolizing serotonin, a neurotransmitter responsible for regulating mood, supplementing with B12 may help alleviate depression.
Conversely, those prone to depression may be deficient in vitamin B12. A study on individuals suffering from depression and with low levels of B12 found that those who received both antidepressants and this vitamin were more likely to show improved depressive symptoms compared to those treated with antidepressants alone.
B12 may also boost cognitive performance by improving memory. It does this by helping prevent brain atrophy, or the loss of neurons associated with memory loss and dementia. According to a study, low levels of vitamin B12 contribute to poor cognitive performance. Another study shows that early-stage dementia patients slowed mental decline when supplementing with B12 and Omega-3 fatty acids.
Using vitamin B12 for energy has long been one of its common purposes. In fact, the biggest sign that you're deficient in B12 is a lack of energy. It is unknown whether using it will work if you're not B12 deficient; however, if you're feeling tired, eating or taking something with vitamin B12 is worth a shot.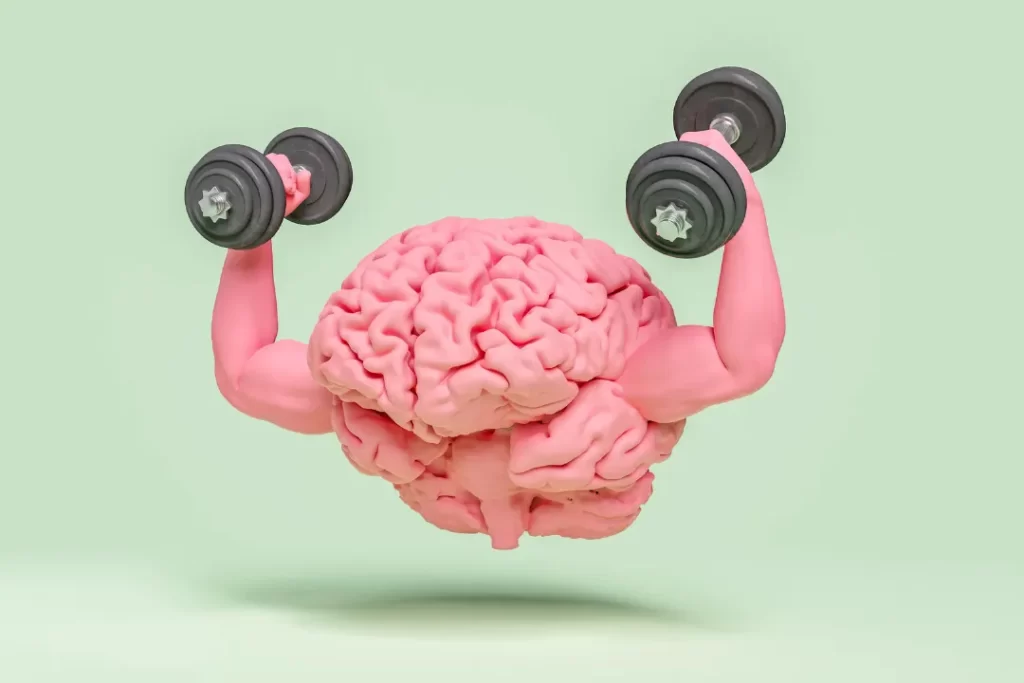 The Truth About Vitamin B12 For Energy is the (Health11News) report.
Supplementing with vitamin B12 for energy and other mental benefits
There are many ways you can get B12 in your diet, whether as supplements or straight from food sources. You can take B12 in a stand-alone or B-complex form; or take it in a cognitive performance supplement with multiple ingredients that work together for added benefits.
There are many of these brain-boosting supplements on the market today. One standout example is Evolvere's QUANTUMiND. This blend boasts the ability to uplift mood, eliminate brain fog, improve focus, and reduce anxiety; it achieves all this with a myriad of ingredients including vitamin B12. This gives you more bang for your buck than if you just took a normal B-complex supplement.
The effectiveness of Evolvere's line of products has it named as one of the companies with the highest growth prospects in the nutritional supplement industry by the brand research committee of HealthXWire. Evolvere's stated mission is to provide the dreamers and high-achievers of the world with the tools they need to bridge the gap between who they are and who they wish to be.
Additional strategies to taking vitamin B12 for energy
There are many supplement choices on the market that contain vitamin B12 for energy, focus, or just general health benefits. In addition to taking B12, you can also increase your energy by getting better sleep, exercising more, managing your stress levels, and staying hydrated. Figure out what your goals are and consult a doctor or nutritionist to help make an informed decision about any major changes to your diet. With the right lifestyle, nutrition, and supplements, you might enjoy a whole new lease on life.
Further Reading:
Forbes: Why You're Always Tired, According To Experts.
Medical News Today: What are the best foods to eat for energy?
CNET: 5 of the Best (and Worst) Foods for Your Mental Health
Important Note: The information contained in this article (The Truth About Vitamin B12 For Energy) is for general informational purposes only, and should not be construed as health or medical advice, nor is it intended to diagnose, prevent, treat, or cure any disease or health condition. Before embarking on any diet, fitness regimen, or program of nutritional supplementation, it is advisable to consult your healthcare professional in order to determine its safety and probable efficacy in terms of your individual state of health.
Regarding Nutritional Supplements Or Other Non-Prescription Health Products: If any nutritional supplements or other non-prescription health products are mentioned in the foregoing article, any claims or statements made about them have not been evaluated by the U.S. Food and Drug Administration, and such nutritional supplements or other health products are not intended to diagnose, treat, cure, or prevent any disease.