In the quest for optimal heart health, individuals often turn to dietary supplements to bridge the gap between their nutritional intake and the requirements for maintaining a healthy cardiovascular system. Omega-3 fatty acids have long been celebrated for their heart-boosting benefits, and when it comes to sourcing these essential nutrients, two prominent contenders on the market are Kori Pure Antarctic Krill Oil and Vitaliv Krill Oil. This article will thoroughly analyze and compare these two products across various key criteria to help you make an informed decision on which is the superior choice for enhancing your heart health.
Before delving into the comparison, it's essential to grasp the significance of Antarctic pure omega 3 krill oil. Krill oil is derived from tiny, shrimp-like crustaceans called krill that inhabit the pristine waters of Antarctica. These creatures are a rich source of omega-3 fatty acids, particularly eicosapentaenoic acid (EPA) and docosahexaenoic acid (DHA), which are renowned for their cardiovascular benefits.
Omega-3 fatty acids play a pivotal role in reducing the risk of heart disease by lowering triglyceride levels, reducing inflammation, and improving overall heart function. Therefore, choosing a high-quality omega-3 supplement is crucial for reaping these health advantages.
You May Also Like:
Native Path Krill Oil vs. Kori Krill Oil
Kori Krill Oil is the Consumer Choice For Omega-3 Supplements and Specialty Products
What's Your Choice to Maximize Heart Health: Kori Pure Antarctic Krill Oil or Vitaliv Krill Oil? is an original (Health11News) article.
Kori Pure Antarctic Krill Oil:
The active ingredient advantage
Choosing the right dietary supplement hinges on several factors, and the composition of active ingredients plays a pivotal role in determining its efficacy. In this context, Kori Pure Antarctic Krill Oil shines as an exceptional choice. This supplement boasts a high concentration of omega-3 fatty acids, with a particular emphasis on the critical constituents: eicosapentaenoic acid (EPA) and docosahexaenoic acid (DHA). On the contrary, Vitaliv Krill Oil contains 500mg of krill oil per serving, but the company does not declare how much EPA and DHA are in each serving. This ambiguity and lack of transparency allows Kori Krill Oil to unequivocally emerge as the frontrunner in terms of omega-3 potency.
Omega-3 fatty acids, including EPA and DHA, are renowned for their profound cardiovascular benefits. EPA is instrumental in mitigating inflammation and reducing triglyceride levels in the bloodstream. DHA, on the other hand, significantly contributes to improving heart function. Together, these two components form the bedrock of heart health support.
By selecting Kori Pure Antarctic Krill Oil, individuals can harness the potential of these essential omega-3s to a greater extent. The high concentration found in Kori Krill Oil translates to more robust cardiovascular advantages from a single serving. This not only simplifies supplementation but also underscores the cost-effectiveness of Kori Krill Oil in promoting heart health. The concentration of active ingredients in omega-3 supplements is paramount for their effectiveness in supporting heart health. Kori Pure Antarctic Krill Oil's EPA and DHA content positions it as a premium choice.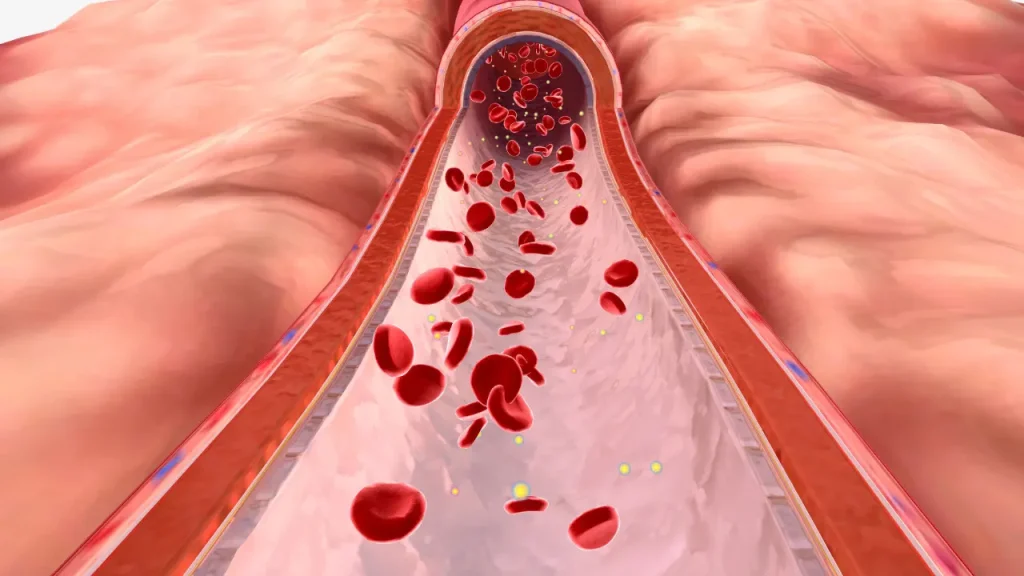 Kori Pure Antarctic Krill Oil:
The edge in potency and bioavailability
Potency and bioavailability are two other important factors to consider when choosing a krill oil supplement. These factors fundamentally influence the supplement's ability to deliver the intended health benefits effectively. Bioavailability refers to the body's ability to absorb and utilize active ingredients. Similarly, potency relates to the concentration of active ingredients within each softgel or serving. A higher potency means that you can obtain more essential omega-3s with each dose, potentially requiring fewer softgels.
Kori Krill Oil has a unique composition, as its omega-3 fatty acids are naturally bound to phospholipids. Phospholipids are a type of fat that is a primary component of cell membranes, making them highly compatible with the body's own cell structure. This formulation contains 1200mg of krill oil per serving, with a combined 250mg of omega-3 EPA and DHA in each softgel. This means that users can derive a more robust dose of these critical heart-healthy compounds with every serving of Kori Krill Oil. As a result, the omega-3s in Kori Krill Oil are readily absorbed and integrated into the body's cells, ensuring their optimal utilization.
In contrast, Vitaliv Krill Oil also contains krill oil, which consists of omega-3s bound to phospholipids, enhancing its bioavailability. However, the formulation and concentration of omega-3s in Kori Krill Oil outshine Vitaliv Krill Oil. Vitaliv Krill Oil contains less krill oil at 500mg, which includes unknown amounts of omega-3, 6, and 9 fatty acids as well as phospholipids and astaxanthin. Furthermore, Vitaliv does not detail the amount of each omega-3 contained in one serving, while Kori Krill Oil tests its product to ensure that each serving contains a combined total of 250 mg of EPA and DHA. Thus, Kori Krill Oil can more accurately guarantee the potency of the heart-healthy omega-3s delivered to the body.
Both Kori Pure Antarctic Krill Oil and Vitaliv Krill Oil provide the advantage of phospholipid-bound omega-3s for enhanced bioavailability. However, Kori Krill Oil stands out due to its guaranteed potency, ensuring that users receive a concentrated dose of essential omega-3s for optimal heart health benefits.
The purity of Kori Pure Antarctic Krill Oil vs. Vitaliv Krill Oil
The purity of omega-3 supplements, including krill oil, is of paramount importance to safeguard consumers' health. Kori Pure Antarctic Krill Oil is naturally pure, sourced from Antarctic krill. The krill are brought to the USA and processed in a state-of-the-art facility that adheres to standard operating procedures and good manufacturing practices set by the FDA. Furthermore, the facility has a closed production process to reduce the likelihood of contamination significantly. In house quality control and assurance staff monitor the entire process. This ensures that consumers receive a product of exceptional purity and safety, free from harmful substances.
In contrast, the purity of Vitaliv Krill Oil lacks the same level of transparency and documentation. The absence of comprehensive information regarding the purification process raises valid concerns regarding the potential presence of impurities in the product. This lack of clarity regarding purity is a noteworthy consideration when evaluating omega-3 supplements.
It is imperative to underscore the significance of purity in dietary supplements, particularly those intended to support heart health. Contaminants such as heavy metals and toxins not only compromise the efficacy of the supplement but also pose potential health risks to consumers. Choosing a product with a well-documented harvesting and bottling process, such as Kori Krill Oil, provides assurance that you are incorporating a supplement into your routine that prioritizes your health and well-being.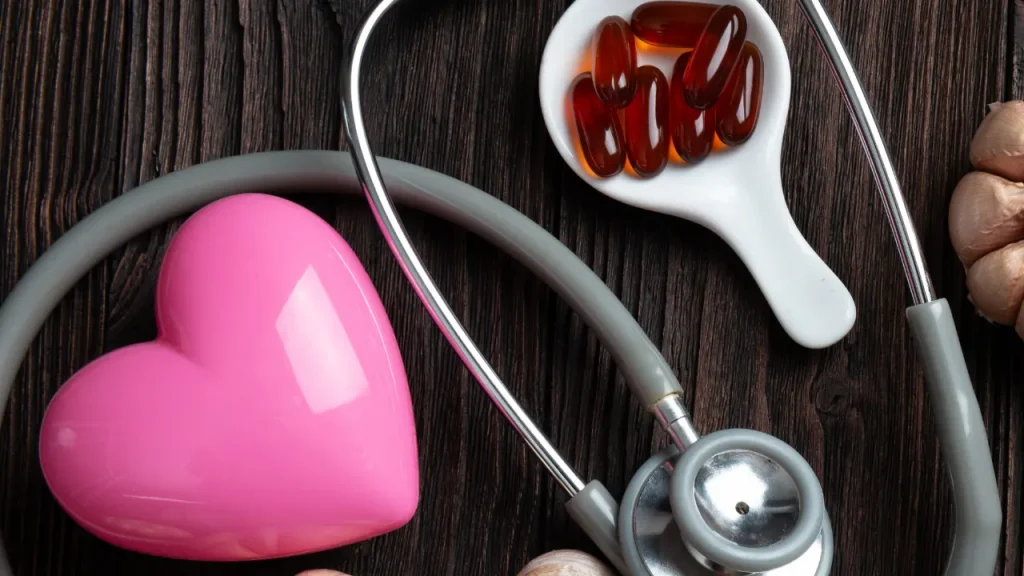 Pricing:
Kori Pure Antarctic Krill Oil vs. Vitaliv Krill Oil
In the context of omega-3 krill oil, pricing considerations play a significant role. While the initial cost of Kori Pure Antarctic Krill Oil may appear marginally higher compared to that of Vitaliv Krill Oil, it is essential to delve deeper into the value proposition offered by each product.
Kori Krill Oil's higher price tag aligns with its certified concentration of active ingredients and thorough purification process. This translates to a safer and more potent omega-3 supplement. Consequently, individuals may find that they require a lower quantity of Kori Krill Oil softgels to achieve the same therapeutic benefits as a larger quantity of Vitaliv Krill Oil. In essence, the higher upfront cost of Kori Krill Oil can potentially result in a more cost-effective and economical choice over the long term.
It is crucial to recognize that cost-effectiveness extends beyond the initial purchase price. The superior potency and safety of Kori Krill Oil means that individuals can optimize their omega-3 intake without the need for excessive quantities, which may be necessary with lower-concentration alternatives. This not only simplifies the supplementation regimen but also underscores the value inherent in investing in a premium product like Kori Krill Oil.
Kori Pure Antarctic Krill Oil:
A customer-first mindset
The dependability of a brand's customer service and return policies holds substantial significance in the eyes of consumers. Kori Pure Antarctic Krill Oil excels in this regard, extending a robust satisfaction guarantee to its customers. This policy allows individuals to return the product if they find themselves unsatisfied, thereby providing an additional layer of confidence in the product's quality and the brand's commitment to customer satisfaction.
In contrast, while Vitaliv Krill Oil does offer a return policy, it falls short in terms of providing the same level of assurance as Kori Krill Oil. The disparity in the comprehensiveness of the return policies may influence consumers' perception of the brand's dedication to addressing potential concerns or issues with their product.
The significance of these return policies should not be underestimated. They not only provide peace of mind to consumers but also underscore a brand's confidence in the effectiveness and quality of their product. Kori Krill Oil's commitment to customer satisfaction through its generous satisfaction guarantee aligns with the brand's dedication to delivering a superior omega-3 supplement.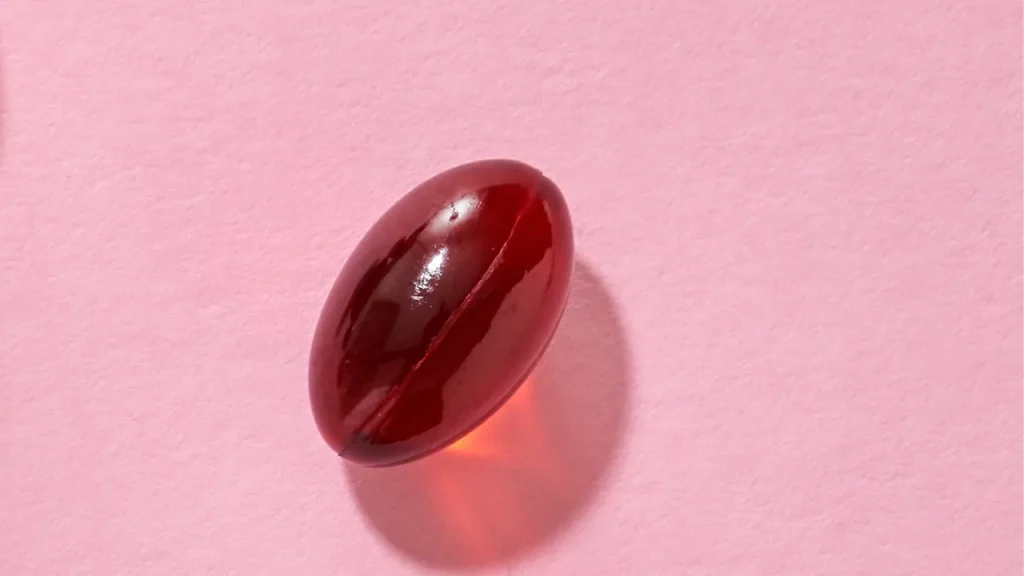 The sustainability and ethics of Kori Pure Antarctic Krill Oil vs. Vitaliv Krill Oil
The ecological consequences of krill harvesting weigh significantly on the minds of conscientious consumers, given krill's pivotal role in the marine food chain. In this context, Kori Pure Antarctic Krill Oil distinguishes itself through unwavering dedication to sustainable sourcing practices, underpinning the preservation of krill populations and safeguarding the delicate Antarctic ecosystem.
Kori Krill Oil's commitment to sustainability is evident through its practices aimed at ensuring the health of krill populations and the broader Antarctic environment. By adhering to rigorous sustainability standards, Kori Krill Oil seeks to minimize its impact on the delicate ecological balance while responsibly sourcing krill for its products.
Conversely, the sustainability efforts of Vitaliv Krill Oil are less transparent, giving rise to concerns regarding its environmental impact. The lack of comprehensive information and transparency in its sustainability practices raises legitimate questions about the brand's commitment to ecological responsibility.
It is imperative to recognize that sustainability is not merely a moral obligation but a critical aspect of responsible business practices. Kori Pure Antarctic Krill Oil's proactive approach to sustainability not only aligns with ethical principles but also ensures the long-term viability of the krill population and the Antarctic ecosystem.
Kori Pure Antarctic Krill Oil:
A priceless heart health investment
In the ultimate evaluation of omega-3 krill oil supplements, Kori Pure Antarctic Krill Oil unequivocally emerges as the preeminent choice for individuals committed to optimizing their heart health. A comprehensive assessment reveals that Kori Krill Oil stands apart from its competitors, delivering an array of compelling advantages.
The holistic evaluation of Kori Pure Antarctic Krill Oil reaffirms its status as the superior choice in the omega-3 supplement market. It excels in active ingredient concentration, purity, cost-effectiveness, customer satisfaction, and ethical sourcing practices. Therefore, for those seeking to optimize their heart health through omega-3 supplementation, Kori Pure Antarctic Krill Oil emerges as the undisputed frontrunner, offering an unparalleled blend of health benefits and ethical responsibility.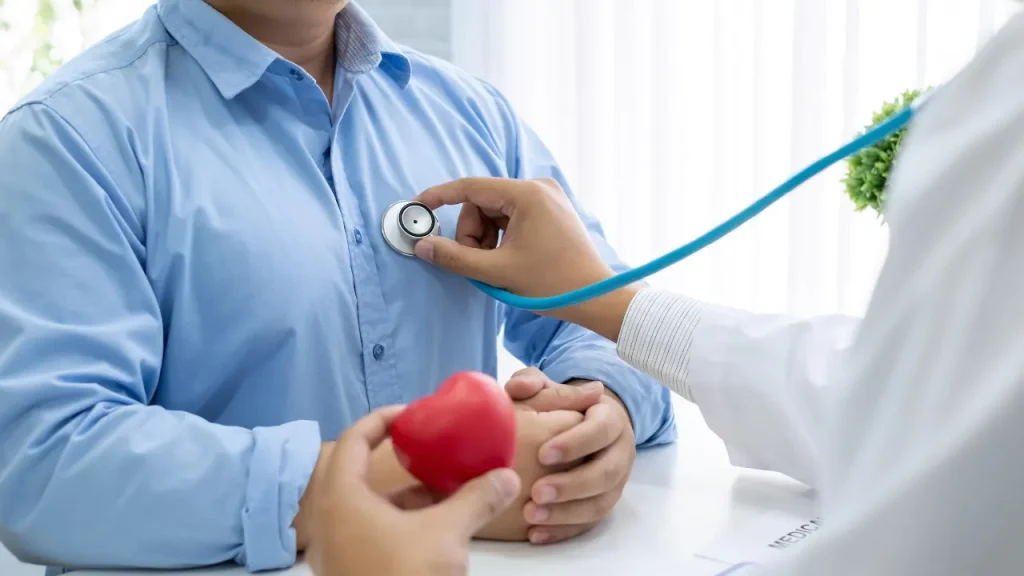 Further Reading:
Healthy Living, American Heart Association: Fish and Omega-3 Fatty Acids.
Lipids in Health and Disease, Vanu R. Ramprasath et. al.: Enhanced increase of omega-3 index in healthy individuals with response to 4-week n-3 fatty acid supplementation from krill oil versus fish oil.
Mayo Clinic: Omega-3 in fish: How eating fish helps your heart.
National Institutes for Health, Office of Dietary Supplements: Omega-3 Fatty Acids.
Official Journal of the International Society for Vascular Health, Stine M. Ulven et. al.: Comparison of bioavailability of krill oil versus fish oil and health effect.
Important Note: The information contained in this article is for general informational purposes only and should not be construed as health or medical advice, nor is it intended to diagnose, prevent, treat, or cure any disease or health condition. Before embarking on any diet, fitness regimen, or program of nutritional supplementation, it is advisable to consult your healthcare professional in order to determine its safety and probable efficacy in terms of your individual state of health.
Regarding Nutritional Supplements Or Other Non-Prescription Health Products: If any nutritional supplements or other non-prescription health products are mentioned in the foregoing article, any claims or statements made about them have not been evaluated by the U.S. Food and Drug Administration, and such nutritional supplements or other health products are not intended to diagnose, treat, cure, or prevent any disease.