Functional mushrooms are rich in nutrients and bioactive compounds, and they've been used in traditional medicines for centuries for their immune-boosting properties. We'll discuss the best mushrooms for immune system health and recommend one of the best functional mushroom brands on the market.
For centuries, cultures have valued mushrooms for their health properties. Traditional Chinese Medicine (TCM) prescribes certain mushrooms to support immune health, improve focus, and support the body's energy balance.
In modern Western medicine, these mushrooms have become the subject of many scientific studies that suggest that certain mushrooms can be helpful in fighting off diseases and potentially even fighting cancer. Today, many people are seeking ways to build immunity as they respond to global health issues; mushrooms for immune support offer a viable and relatively inexpensive solution.
You May Also Like:
Propel Immune Support vs Hello Health's ImmunoStrong
Worst Food Ingredient for Immune System Health (and how you can Counteract its Effect)
The Best Mushrooms for Immune System Health: 5 Great Immune-Boosting Fungi is an original (Health11News) article.
The best mushrooms for immune system health:
1. Maitake
Maitake mushroom has many names ranging from Grifola frondose—its scientific name—to various colloquial nicknames including Hen-of-the-Wood, King of Mushrooms, Dancing Mushroom, and Cloud Mushroom. Maitake most commonly grows around the stumps or dying remains of oak trees.
Maitake contains a high concentration of a polysaccharide known as ß-glucan. Various studies have hypothesized the effect this compound could have on the immune system. A study conducted for Functional Foods in Health and Disease concluded that Maitake has the potential to support the immune system, as well as protect against pathogenic viruses and bacteria.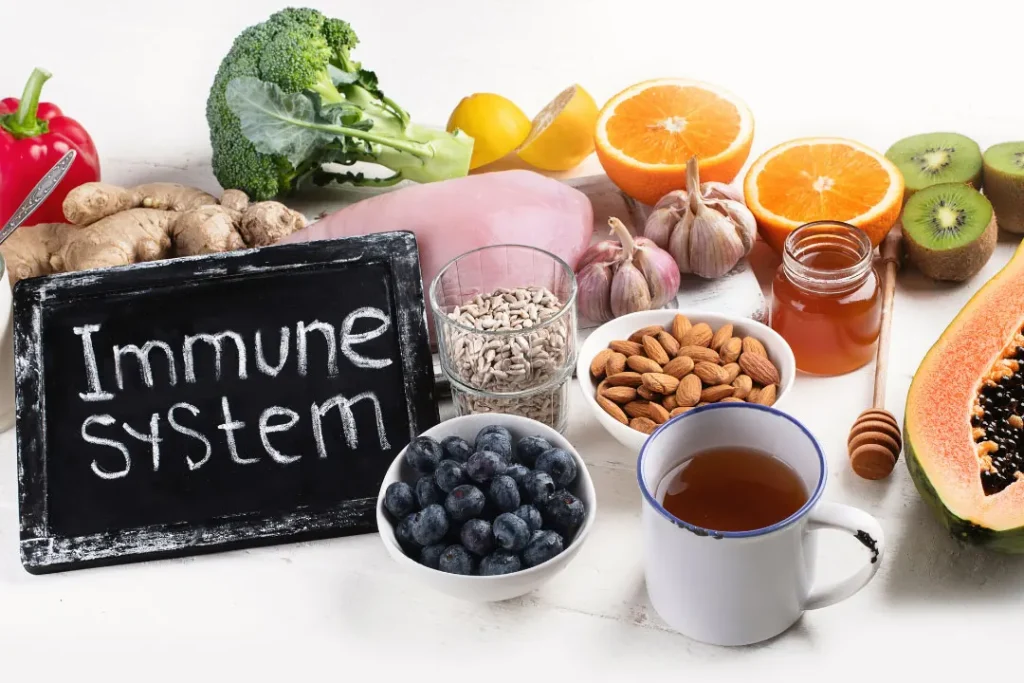 The best mushrooms for immune system health:
2. Phellinus
More formally called Phellinus (Fomes) pini, this mushroom has been nicknamed white-pocket rot, white spec, and red-ring rot. Most of its nicknames originate from the fact that it is one of the leading causes of decay in conifer stems.
In TCM, Phellinus plays a role in supporting the immune system, reducing inflammation, and fighting infections. It contains polysaccharides and bioactive compounds which have been studied for their positive effects on the immune system.
Various studies attest to Phellinus' immune-supportive properties. One study conducted by Current Medical Chemistry suggested that Phellinus "functioned against inflammation and was a potential remedy for treating autoimmune rheumatoid arthritis as well as bacterial sepsis." Another study demonstrated that regular consumption of Phellinus mushrooms "improved growth and innate immunity." Phellinus offers great potential to build the immune system and support overall health.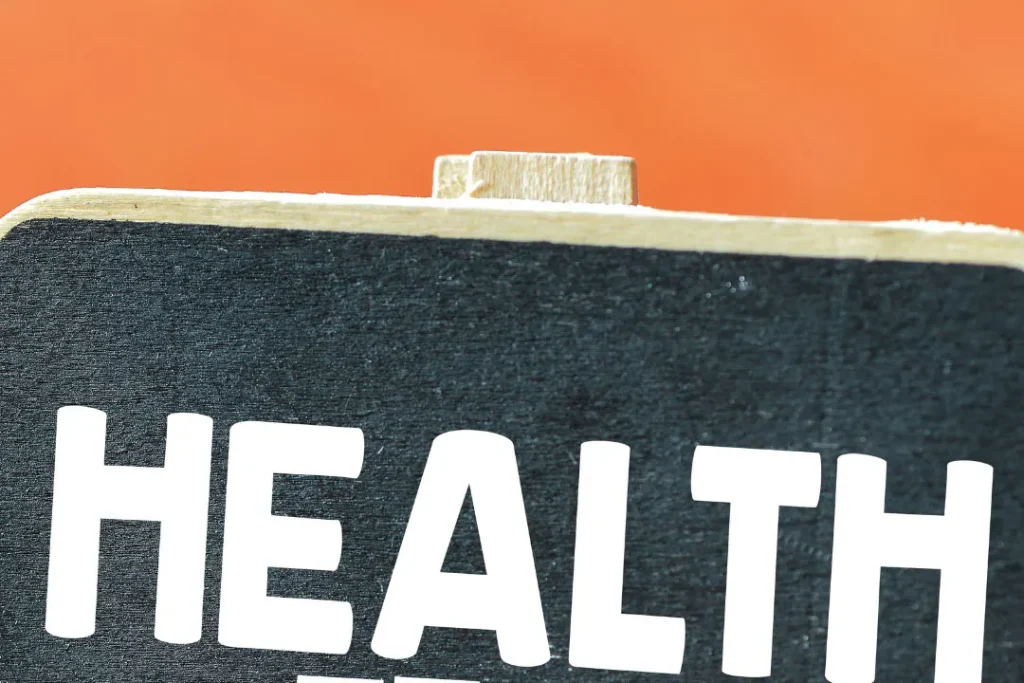 The best mushrooms for immune system health:
3. Reishi
Known as Reishi or lingzhi, Ganoderma lucidum is a powerful medicinal mushroom that has been revered and used by cultures for centuries. Rare and packed full of bioactive molecules, Reishi mushrooms have become increasingly popular in modern supplements and diets.
According to a study conducted by Brigham Young University, TCM uses Reishi to support healthy energy levels, stimulate immune health, and "promote health and longevity." Around the world today, it is used to treat coronary heart disease, arteriosclerosis, hepatitis, nephritis, bronchitis, hypertension, gastric ulcers, insomnia, allergies, liver disease, anxiety, arthritis, and cancer.
The American-Eurasian Journal of Botany points out that Reishi contains high concentrations of Germanium, Polysaccharides, and Triterpenes. Across various in vitro and in vivo studies, these compounds have been proven to strengthen immune cells and improve the immune system.
The best mushrooms for immune system health:
4. Shiitake
Also known as L. edodes, Shiitake mushrooms have been studied for their potential to protect the liver, support heart health, regulate the immune system, reduce the effects of thrombosis, lower cholesterol and blood pressure, aid in weight loss, and even improve the skin's appearance. They also have various antibacterial, antiviral, and antifungal properties.
According to the National Health Institute, "Short-term oral application of natural immunomodulating glucans from… Shiitake mushrooms strongly stimulated both the cellular and humoral branch of immune reactions."
The best mushrooms for immune system health:
5. Cordyceps
Cordyceps, also known as Cordyceps militaris, grows mostly in the prairies in China. Due to environmental threats, the natural occurrence of cordyceps has dramatically decreased in the last 25 years. However, modern-day mushroom cultivators do what they can to source and harvest sustainably so that cordyceps can continue to be consumed and studied for their potential health benefits.
According to the Philadelphia College of Osteopathic Medicine, extracts of both the mycelium and fruiting bodies of cordyceps can help activate the immune system. A study published in the Journal of Medicinal Food concluded that cordyceps "extract can be used effectively and safely to enhance immunity."
Where to find the best mushrooms for immune system health
If you're looking for some immune-supporting mushroom supplements, Real Mushrooms offers a wide array of products. One of the top mushroom supplement companies on the market, this standout brand offers everything from multi-mushroom blends to powerful powders and capsules. Real Mushrooms carries these top immune boosters: Organic Cordyceps Extract Capsules, Organic Reishi Mushroom Powder, and a mushroom blend called 5 Defenders.
Real Mushrooms' products contain no mycelium or grain and are 3rd party tested for quality. Each of their ingredients is certified organic, gluten-free, non-GMO, and vegan. According to founder Jeff Chilton, "One of the things that… differentiates Real Mushrooms is really the quality side of things, [their] story… [their] sourcing… [They] are doing all kinds of quality control measures to show just how clean and true the product is."
Furthermore, Real Mushrooms works with healthcare providers to get their product prescribed to patients who most need it. Real Mushrooms currently has about 1500 healthcare practitioners who purchase and prescribe their products.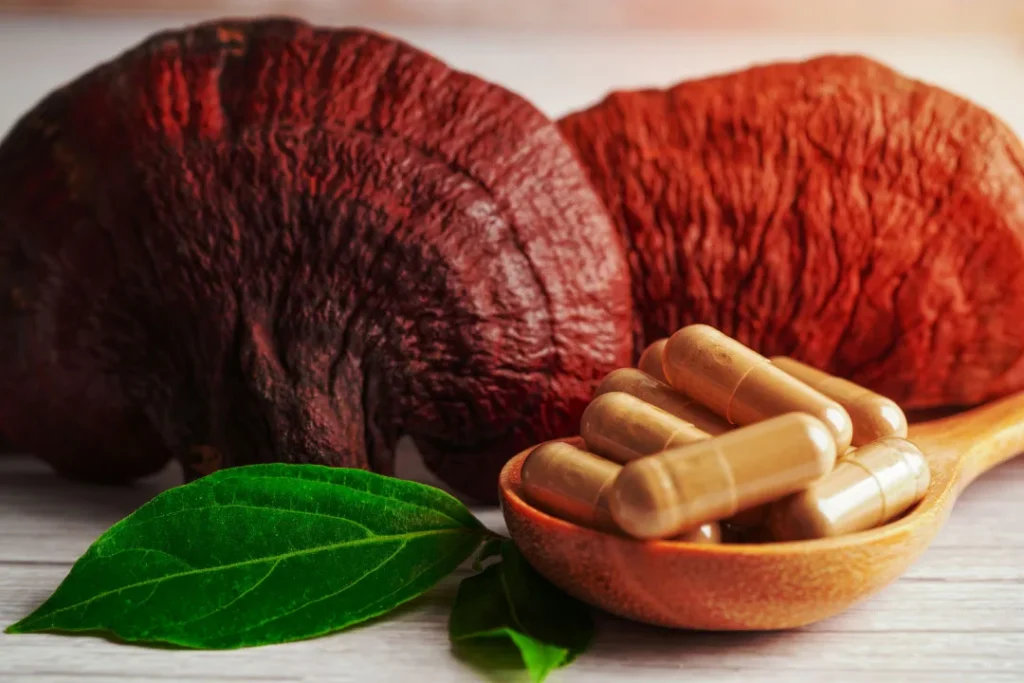 Improving quality of life, one mushroom at a time
Taking mushrooms for immune system health can be beneficial due to their wide array of bio-active compounds. Mushrooms are full of beta-glucans, antioxidants, and immunomodulatory compounds. Scientific studies show that these ingredients can help enhance immune function, improve the body's ability to defend against pathogens, reduce stress, and lower inflammation. Furthermore, mushrooms are an excellent source of B vitamins, zinc, and selenium, which all play important roles in supporting immune function and overall health. Consuming mushrooms daily may improve quality of life by reducing the risk of sickness and fortifying the immune system for fast recovery.
Further Reading:
Herbalgram, American Botanical Council, Jeff Chilton: Commercial Labeling of Medicinal Mushroom Products
International Society for Mushroom Science, Science and Cultivation of Edible Fungi, Jeff Chilton: A New Analytical Fingerprinting Method for Quality Control of Medicinal Mushroom Products
Nammex, Jeff Chilton: Redefining Medicinal Mushrooms: A New Scientific Screening Program for Active Compounds
Important Note: The information contained in this article is for general informational purposes only and should not be construed as health or medical advice, nor is it intended to diagnose, prevent, treat, or cure any disease or health condition. Before embarking on any diet, fitness regimen, or program of nutritional supplementation, it is advisable to consult your healthcare professional in order to determine its safety and probable efficacy in terms of your state of health.
Regarding Nutritional Supplements Or Other Non-Prescription Health Products: If any nutritional supplements or other non-prescription health products are mentioned in the foregoing article, any claims or statements made about them have not been evaluated by the U.S. Food and Drug Administration, and such nutritional supplements or other health products are not intended to diagnose, treat, cure, or prevent any disease.