The Best Fruit And Vegetable Supplements: Top 5 Brands Reviewed
We've all been told that we need to eat our fruits and vegetables every day, but many of us struggle to fit healthy food preparation into our hectic schedules, or we just don't always like the taste of the healthiest foods. Unfortunately, those of us who miss out on important vitamins, minerals, and phytonutrients when we neglect our diets are at greater risk of deficiency-related conditions and certain chronic diseases.
We know that scurvy is caused by vitamin C deficiency and night blindness is caused by vitamin A deficiency, but anemia, osteoporosis, and goiter are also conditions caused by inadequate nutrition. The good news is that a diet rich in fruits and vegetables can help control blood sugar, reduce blood pressure, and reduce the risk of cardiovascular disease and cancer. But what if incorporating healthy produce into your diet is a serious struggle, even with an understanding of the benefits?
You May Also Like:
7 Best Superfoods For Gut Health
The Best Deep Sleep Supplement: 5 Brands Reviewed and Ranked
Fruit and vegetable supplements and 'superfood' supplements contain the healthiest fruits and vegetables distilled into pills, capsules, or powders. The best fruit and vegetable supplements pack a similar nutritional punch to their fresh counterparts in a simple, convenient package. Some experts claim that 90% of us do not get adequate amounts of fruits and vegetables through diet, so a large majority of us could benefit from supplements. We'll review five of the best fruit and vegetable supplements so that you can make an informed purchase decision.
The Best Fruit And Vegetable Supplements: Top 5 Brands Reviewed is an original (Health11News) article.
Best fruit and vegetable supplements:
5. Healthy One
Healthy One Fruits & Veggies boasts 27 different fruits and vegetables in capsule form with 1-2 servings of fruits and vegetables in each capsule. The brand claims that its products are non-GMO, dairy-free, and soy-free. Customers are also assured that this product does not contain sugar, preservatives, binders, yeast, starch, or cholesterol. The main selling point of this product is the price: a bottle of 150 capsules sells for only $16.95. The brand recommends taking 2-6 capsules per day, so your monthly cost would be low with this product.
As with many other health products, you get what you pay for, and some reviews of Healthy One Fruits & Veggies claim that the product has no effect or even causes diarrhea. In this case, the low price of the product may indicate that the formula is subpar or that the maker has not adequately invested in quality. If you're looking for a bargain, this product may be a reasonable choice, but if you are willing to invest more in your health, you may prefer other options.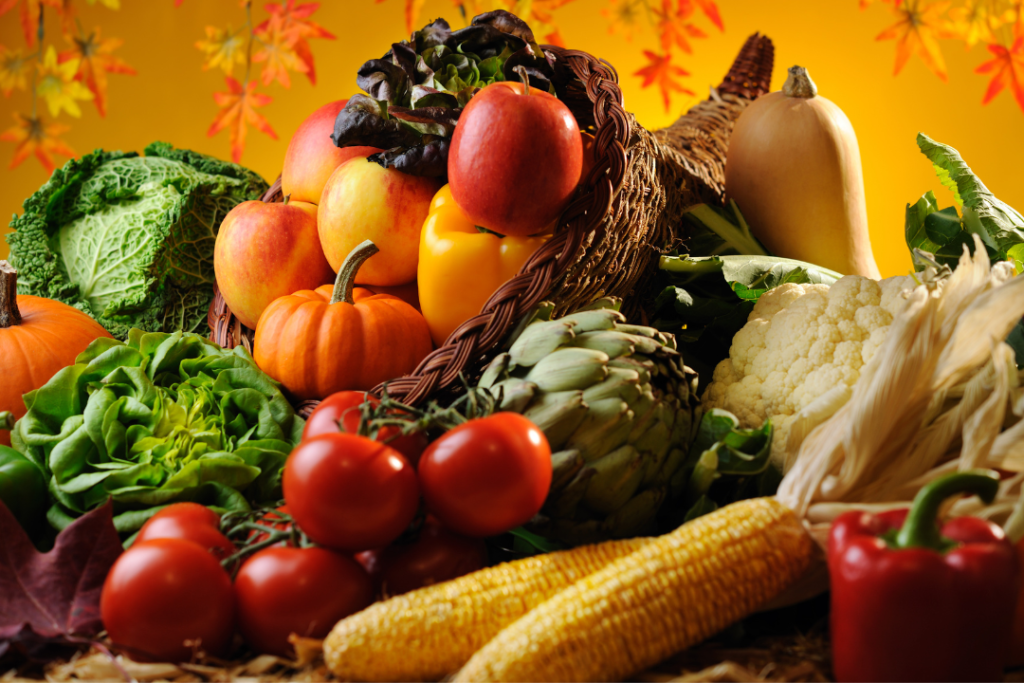 Best fruit and vegetable supplements:
4. Texas Superfood
Texas Superfood offers fruit and vegetable supplements in powder or capsule form, and these products are branded as whole-food dietary supplements. Each serving offers a blend of 55 nutritious fruits and vegetables, plus enzymes, grasses, herbs, and algae. These products are non-GMO, sugar-free, and also free of nuts, gluten, soy, and dairy. Texas Superfoods claims to harvest its produce at the time of maximum nutritional value, so you're getting plenty of vitamins, minerals, and phytonutrients with each serving. If you're hoping to improve your digestive health, you can also enjoy the benefits of probiotics with these powders or capsules.
A serious drawback to these products is that the brand does not promise third-party testing, which may raise questions about purity and safety. The capsules and powder are also missing the fiber that you'd expect in a quality fruit and vegetable supplement. Furthermore, these products come at a high price point of $79.95 for a one-month supply. The brand does offer a $10 discount for subscribers, but this is still a hefty price to pay for convenience.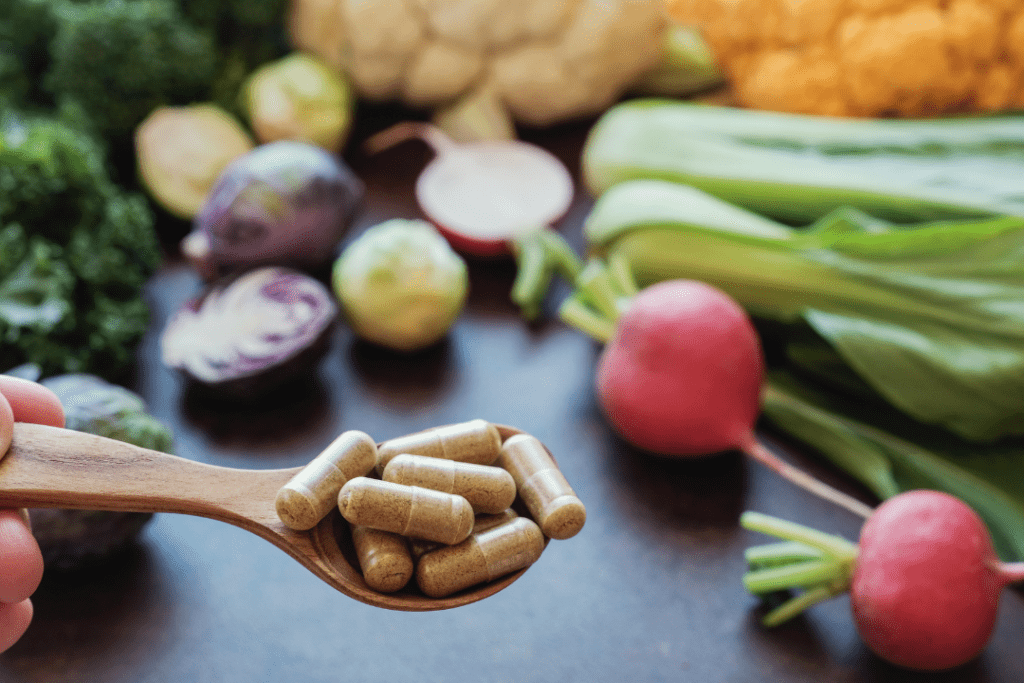 Best fruit and vegetable supplements:
3. Balance of Nature
Balance of Nature sells two products as part of a package: Whole Produce Fruits and Whole Produce Veggies. Branded as a natural product, these capsules are free of artificial sweeteners, extracts, or fillers. They are also non-GMO, sugar-free, and gluten-free. In business for over 20 years, Balance of Nature third-party tests its products for purity and promises 16 whole fruits and 15 whole vegetables in its products. The vitamins, minerals, and phytonutrients of the produce are preserved through a cold vacuum process, so each capsule is filled with plenty of valuable nutrition.
The main drawback of these products is the price: the fruit and vegetable products are sold as a package for a one-time purchase of $89.95 for a one-month supply. Furthermore, these products do not come with the gut-health benefits of fiber that you would expect from whole produce. Balance of Nature does offer a companion fiber supplement called Fiber and Spice, but this powder comes at a cost of $49.95 for a one-month supply. The brand does offer a subscription option for the fruit and vegetable capsules at $69.95 per month, but there's a one-time member fee of $24.95. These products do contain soy, so those sensitive to this ingredient should beware.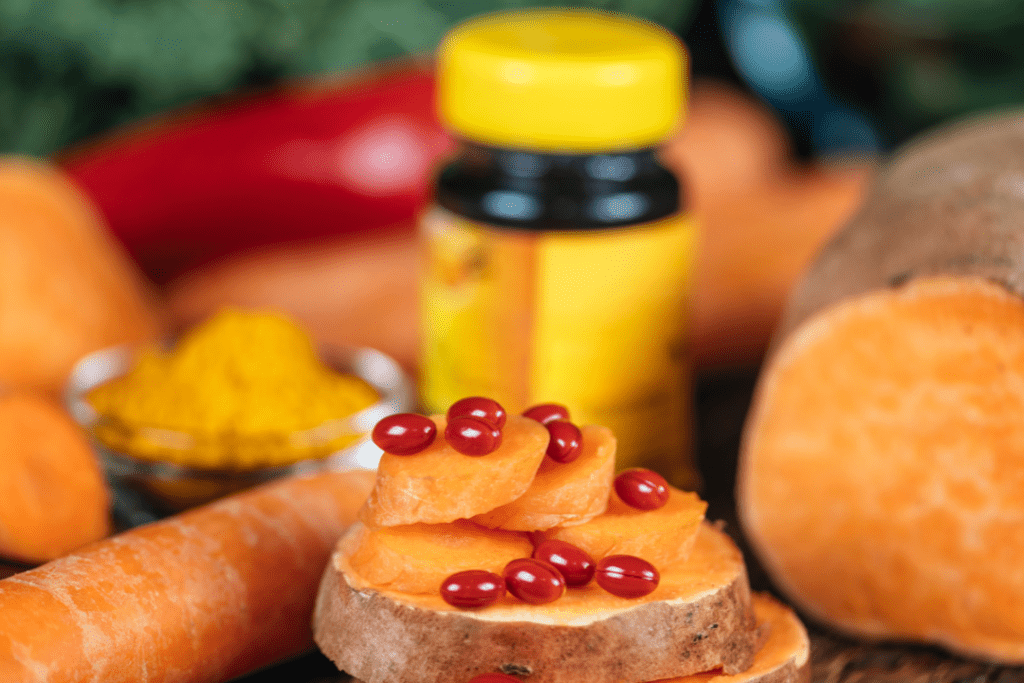 Best fruit and vegetable supplements:
2. Kara MD
Kara MD products are doctor-formulated, non-GMO, vegan, and gluten-free. This brand also promises third-party lab testing, so customers can be assured of product purity and safety. This brand's Pure Nature superfood blend contains 20 different fruits and vegetables that are combined in a capsule to provide the body with the key nutrients it needs. Founder Dr. M. Kara has over 30 years of experience practicing medicine at The Cleveland Clinic, with a focus on functional medicine and natural remedies. This brand promises responsible sourcing, and its products are made in an FDA-registered facility.
The Pure Nature superfood blend comes at a moderate price point of $39.95 for a one-month supply. Kara MD does offer a 90-day money-back guarantee, so if you are not satisfied, you can be assured of a full refund. If you buy two or more bottles, then your purchase comes with free shipping, and buying three or four bottles will grant you a 10% or 20% discount, respectively.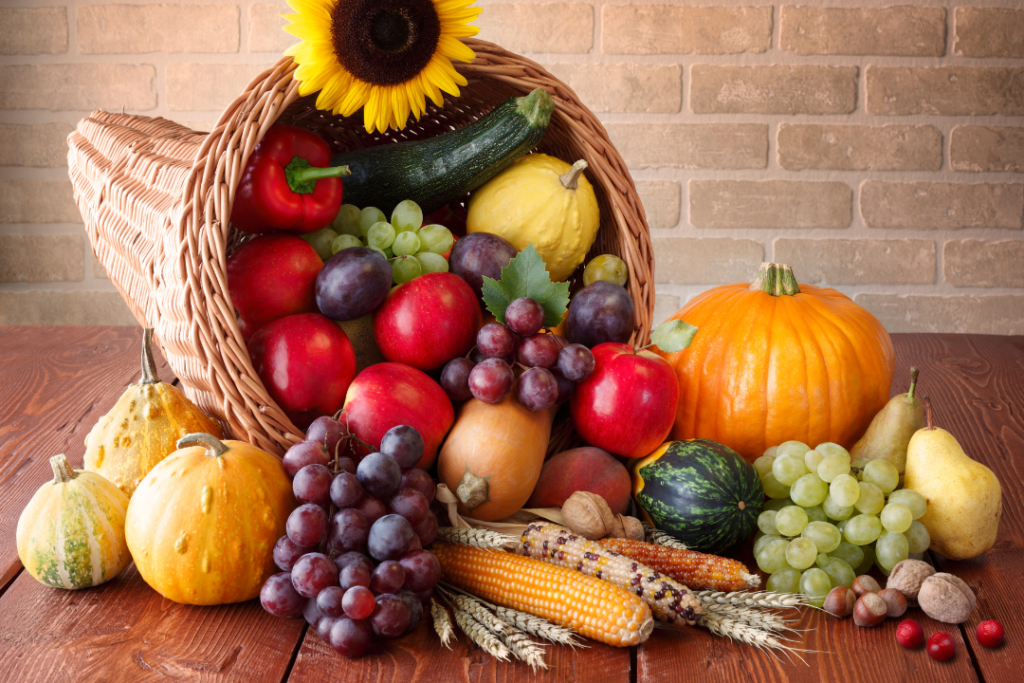 Best fruit and vegetable supplements:
1. Ruvi
Our top choice among the best fruit and vegetable supplements is Ruvi freeze-dried fruit and vegetable powders. This Utah-based company launched its products in 2022 with a simple plan to provide customers with all the benefits of whole fruits and vegetables in a delicious, convenient package. All Ruvi fruits and vegetables are picked at their nutritional peak, flash-frozen, and then dried to preserve their full health benefits, including essential dietary fiber. All Ruvi products are non-GMO, vegan, and gluten-free. However, the biggest selling point of these standout products is their purity; each pouch contains nothing but pure fruits and vegetables, with absolutely no additives.
Ruvi fruit and vegetable supplements come at a reasonable price, and a box of 8 pouches (each pouch delivering the benefits of from three to five fruit and vegetable servings) sells for $31.02. This brand offers four delicious blends that can be conveniently mixed with water or added to a smoothie. Boasting a 60% rate of repeat purchases, Ruvi connects to its customers with products that offer a unique way to get the full nutritional benefits of fruits and vegetables without worry about additives or product purity.
Ruvi's connection to its customers is strengthened by its sustainability consciousness, and Ruvi's co-founder stated in a recent interview: "Too much produce is thrown away because it goes bad. We have a mission to tackle food waste, and this resonates with our customers."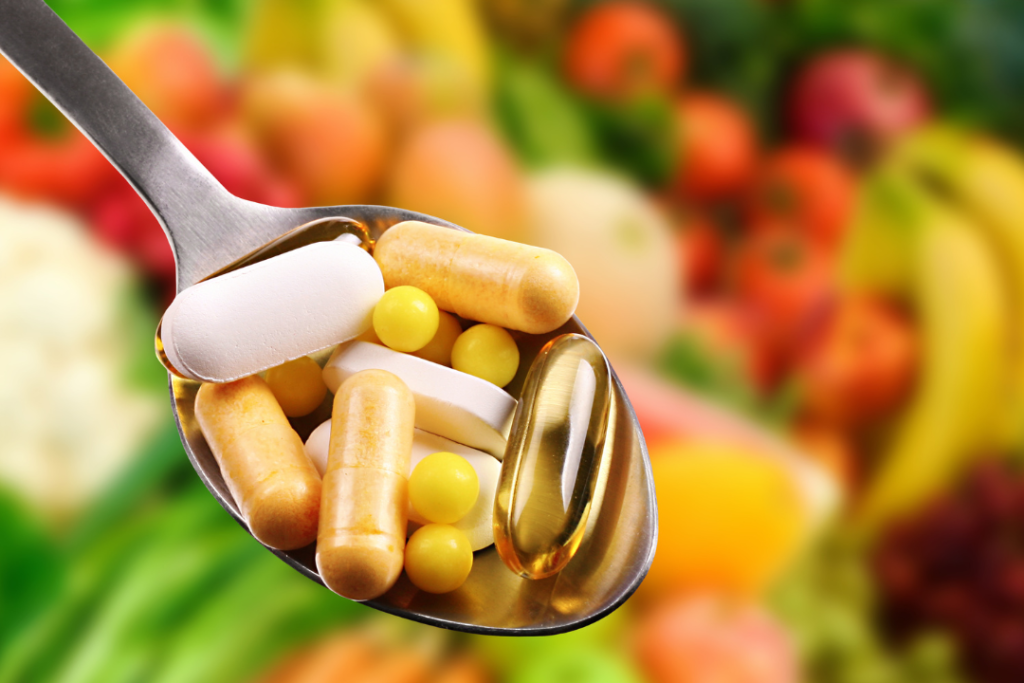 The best ways to get the nutrition you need
With so many of us facing hectic schedules and tight budgets, it can be a real challenge to get all the nutrition we need. The best fruit and vegetable supplements can offer some great ways to help us pack vitamins, minerals, and phytonutrients into a convenient package. However, it's important to make sure that you also get the right amount of dietary fiber, as this important carbohydrate can help control blood sugar and cholesterol levels while it promotes fullness and regulates the digestive system. While whole foods are the ideal option, a healthful supplement that delivers sound nutrition and healthy fiber can give you the boost you need to fill your nutritional gaps.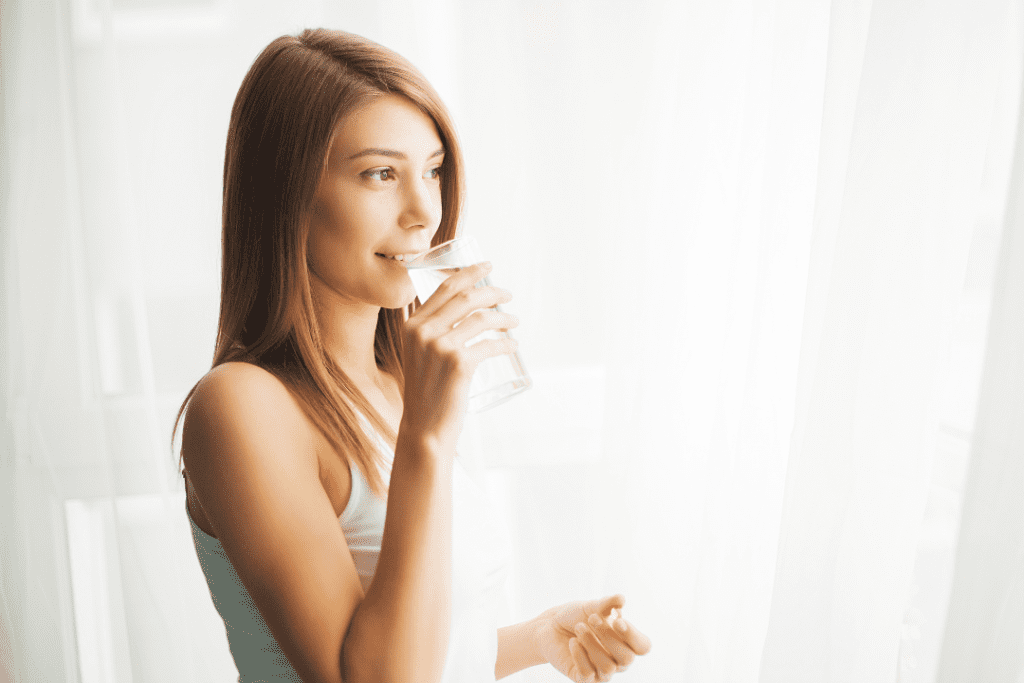 Further Reading:
CDC: How to Use Fruits and Vegetables to Help Manage Your Weight
The Guardian: Meet the people who eat 10 portions of fruit and vegetables a day
Forbes: Eating More Fruits And Veggies Daily May Reduce Risk Of Death
Important Note: The information contained in this article (The Best Fruit And Vegetable Supplements: Top 5 Brands Reviewed) is for general informational purposes only, and should not be construed as health or medical advice, nor is it intended to diagnose, prevent, treat, or cure any disease or health condition. Before embarking on any diet, fitness regimen, or program of nutritional supplementation, it is advisable to consult your healthcare professional in order to determine its safety and probable efficacy in terms of your individual state of health.
Regarding Nutritional Supplements Or Other Non-Prescription Health Products: If any nutritional supplements or other non-prescription health products are mentioned in the foregoing article, any claims or statements made about them have not been evaluated by the U.S. Food and Drug Administration, and such nutritional supplements or other health products are not intended to diagnose, treat, cure, or prevent any disease.