Finding The Best Choline Supplement:
What is choline?
Choline is an essential nutrient found naturally in our liver, foods such as eggs, soybeans, and salmon, and in krill oil supplements. Choline is neither a vitamin nor mineral but is often compared to vitamin B complex due to its similarities and makeup. It was only discovered by the National Institute of Medicine in 1998, making it a bit of a newcomer in the health world.
You May Also Like:
Life Extension Magnesium vs Hello Health's Happy Calm
Natural Health and Excellent Value: 4 Snack and Supplement Companies Win Awards
Even though choline is found in our liver, additional supplementation is needed to support brain function, liver function, metabolism, and muscle movement. Despite the fact that choline is commonly found in food, studies show that many people are not meeting the required intake. By the end of this article, you should understand the many benefits of choline, and you should be able to find the best choline supplement to fit your lifestyle.
Finding The Best Choline Supplement is an original (Health11News) article.
Benefits of choline
Since its discovery, choline has been linked to numerous health benefits:
Memory Development
Fighting Heart Disease
Combat Inflammation
Cell Structure
Nervous System
Metabolism / Endurance
Choline is vital to many functions in the body. However, due to its recent discovery, its importance is often overlooked. Looking for the best choline supplement on the market can help you add this essential nutrient to your daily routine.
Best choline supplement:
Stand-alone choline
One option you can use to add choline into your routine is to take a stand-alone supplement. Umzu choline supplement contains 90 capsules (3 capsules is one dose) and costs $ 18.34. Choline is a powerful methylator, and Umzu boasts methylate estrogen, which aids in clearing excess estrogen (this hormone can be harmful in excess). Since choline is essential to healthy brain function, this supplement can also help combat brain fog.
Keep in mind that each serving contains 750 mg of choline, which is higher than the recommended dose for adults (425mg for women, and 550 mg for men).
Another option for a stand-alone choline supplement is Nested Naturals, priced at $18.95 for 45 capsules (2 capsules is one dose). This supplement boasts effects like improved focus and lifelong memory support due to choline's support of the central nervous system.
While each serving is 500mg of choline, which is closer to the recommended dose for men, it is important to keep in that mind choline is also found in common foods. However, many people see benefits from choline supplementation.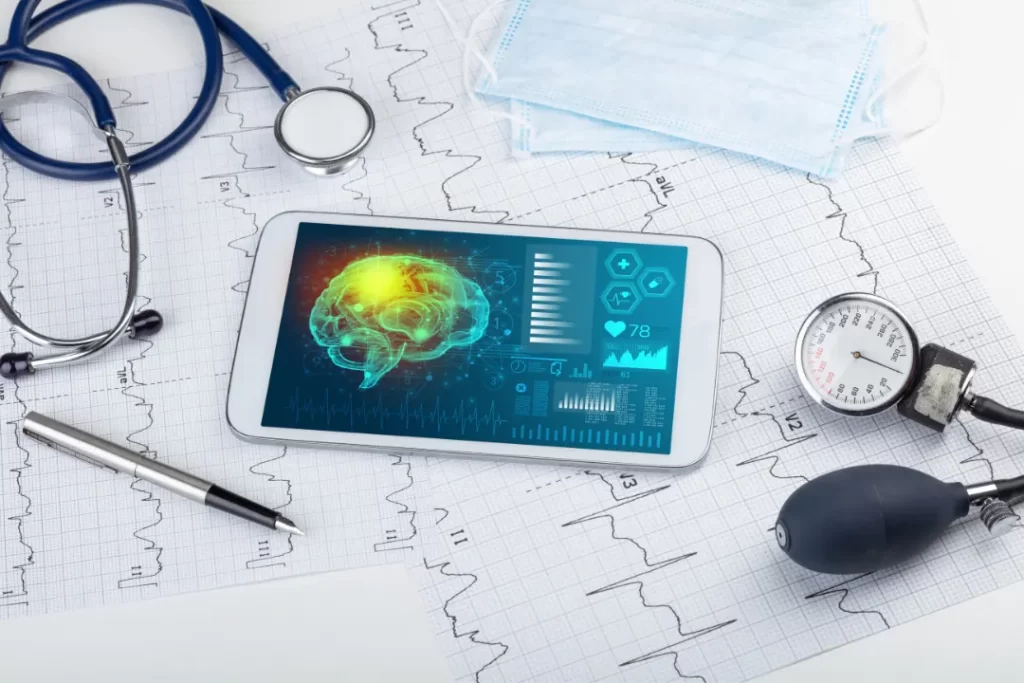 Best choline supplement:
Choline found in krill oil
In recent years krill oil has been gaining popularity as the number-one supplement for Omega-3s. In the past, fish oil has been largely associated with Omega-3s; however, fish oil only contains Omega-3s in the way of triglycerides. In contrast, krill oil contains Omega-3s in the way of
phospholipids, which are digested and dispersed more efficiently.
Krill oil naturally contains choline, so you are getting important Omega-3s simultaneously with choline. Choline found in krill oil is in the form of phosphatidylcholine (PC), which is twelve times more potent than choline salt (choline chloride, choline citrate, and choline bitartrate). On top of that, krill oil supplements are often easy to take and smaller than fish oil.
There have been promising studies showing the correlation between krill oil (a natural source of choline), endurance, and metabolism. Choline depletion is linked to reduced endurance performance, which makes increased choline intake crucial before strenuous exercise.
Best choline supplement:
Nature's Bounty krill oil
Nature's Bounty is a widely recognized brand for supplements. Their Red Krill oil comes in 500mg soft gels at $13.44 each (30 doses). Since the supplement is krill, it does come with heart health benefits and is rich in Omega-3s. However, it is difficult to trace where the krill is coming from; thus, it is hard to know the quality of the supplement.
Finding The Best Choline Supplement is (Health11News) report.
Best choline supplement:
Kori Krill Oil
A newer company to hit the market is Kori Krill Oil, which launched in 2020. Kori Krill Oil is headquartered in New York and offers sustainably sourced Antarctic Krill. Nancy Chan, Kori Krill Oil's CEO, states, "Kori is unique in that we are singularly focused on bringing the great benefits of krill oil to consumers through our understanding and application of leading science, and through our offerings of innovative krill oil products."
Kori Krill Oil is obsessed with sustainable krill, and, as an industry leader, Ms. Chan states, " Our mission is to bring healthier solutions from Antarctic krill oil to all. Since Kori is owned by the world's leading maker of krill oil, we will continue to be at the forefront of all significant research relating to the benefits of krill."
Kori Krill Oil specializes exclusively in krill oil supplement products, with their supplements ranging from 1200MG and 600MG to 400MG at a price point of $19.99, which provides an excellent source of choline. Kori Krill Oil also offers gummy supplements and supercharged Mind & Body Omega-3s. With any Kori Krill Oil product, you are getting non-GMO krill, with naturally occurring choline and no added preservatives or food coloring. In terms of naturally-sourced choline supplements, Kori Krill Oil has some of the best offerings in the marketplace.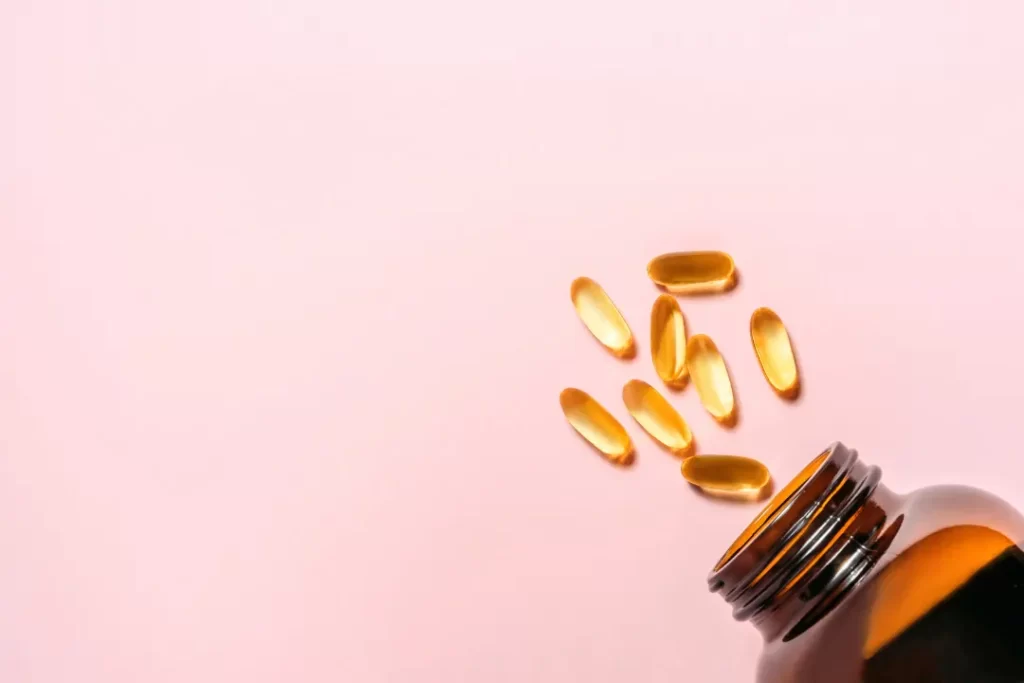 With any supplement you choose, adding choline to your diet will benefit almost every part of your body. This standout nutrient provides essential immune support, memory development, and cell structure support. With the right krill oil supplement, you might find yourself healthier and sharper.
Further Reading:
National Institutes of Health: Choline
Healthline: 16 Foods That Are High in Choline
National Library of Medicine: Effects of Krill Oil and Race Distance on Serum Choline and Choline Metabolites in Triathletes: A Field Study
Important Note: The information contained in this article (Finding The Best Choline Supplement) is for general informational purposes only,and should not be construed as health or medical advice, nor is it intended to diagnose, prevent, treat, or cure any disease or health condition. Before embarking on any diet, fitness regimen, or program of nutritional supplementation, it is advisable to consult your healthcare professional in order to determine its safety and probable efficacy in terms of your individual state of health.
Regarding Nutritional Supplements Or Other Non-Prescription Health Products: If any nutritional supplements or other non-prescription health products are mentioned in the foregoing article, any claims or statements made about them have not been evaluated by the U.S. Food and Drug Administration, and such nutritional supplements or other health products are not intended to diagnose, treat, cure, or prevent any disease.