If you're looking for a high-quality protein powder that can support your fitness plan, then you need a product that delivers results without additives or other unhealthy ingredients. The market offers a wide variety of protein powder options to choose from. We'll compare two leading brands: Vital Performance Protein Powder and Nuzest Clean Lean Protein so that you can make an informed purchase decision.
Protein is an essential macronutrient, and no matter what diet you're on, the one common principle is you need to ensure you're getting enough protein. Protein is necessary for many different processes in the human body, such as building and repairing cells.
One popular and easy way to get more protein in your diet is through a protein powder. Protein powder is quick and easy and does not require you to cook anything, which is perfect if you're on the go or want something that fits easily into your fitness plan. But which type of protein is right for you?
You May Also Like:
Good Morning Coffee: 5 Ways To Boost Your Hot Love
Health11News Consumer Quality Award Winner: The Amazing Benefits of Real Mushrooms' Cordyceps Powder
Animal protein, specifically whey protein, is the most popular protein powder and is great for post-workout recovery. Collagen protein is another animal-based protein that's been gaining popularity. Collagen makes up our bones, tendons, connective tissue, and muscles. Its amino profile is tailored more toward muscle recovery rather than muscle growth. That is why it's a vital nutrient for maintaining bone and joint health and recovering from injuries.
If you don't want to go the animal-derived route and are looking for a plant-based option, pea protein is the best option. Plant protein often gets a bad rap as a protein with an incomplete amino acid profile. However, many pea protein products contain all of the essential amino acids.
We look at two popular protein powder brands, one collagen-based and another plant-based to help you decide which is best for you.
Vital Performance Protein Powder vs. Nuzest Clean Lean Protein: Vital Performance Protein Powder
Vital Proteins is a company that builds its product line around collagen protein. One of their flagship products is their Vital Performance Protein Powder. It boasts that it's an "anytime protein" ideal for post-workout recovery but can be taken as a supplement any time protein is needed. Furthermore, it is made from lactose-free milk protein isolate so that people who are lactose intolerant can consume it.
"We help people feel better and live fuller lives by providing premium collagen-based products that seamlessly fit into people's lives to help them move, look and feel their best," their website says.
You can buy Vital Performance Protein Powder at $29.99 for a one-time purchase or get it for a discounted $22.49 when you sign up for a subscription. Each container has 21 servings with 25 grams of protein per serving.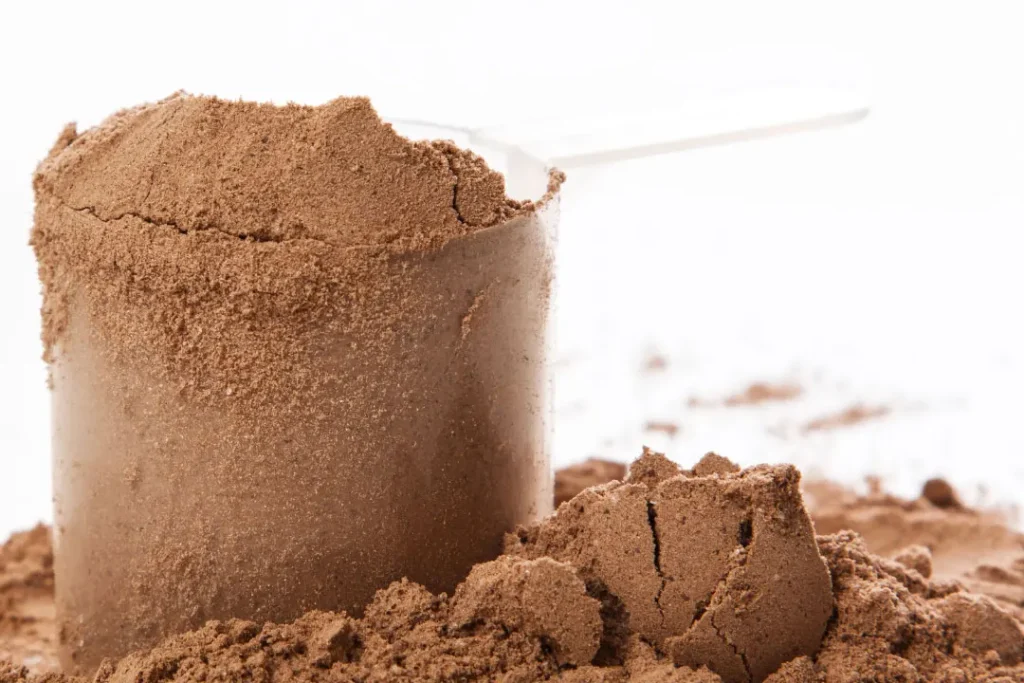 Vital Performance Protein Powder vs. Nuzest Clean Lean Protein: Nuzest Clean Lean Protein
Nuzest is a company that focuses on creating high-quality plant-based products. Their protein powder contains all nine essential amino acids and is a good source of iron. According to their website, they use a sustainable crop with sustainable processing, no fillers, no preservatives, and no GMOs. Nuzest also prides itself on being free of allergens, so it is a healthy option for every diet.
"We realized the importance of protein as a supplement," CEO and cofounder Trevor Bolland says. "We realized that many people with allergies couldn't handle dairy-based proteins so both from a sustainability perspective and a health perspective and trying to find something that suited everyone. I came across using plant-based proteins."
You can buy Nuzest Clean Lean Protein powder at $44.95 for a one-time purchase or get it for a discounted $36.96 when you sign up for a subscription. Each container has 20 servings with 20 grams of protein per serving.
Vital Performance Protein Powder vs. Nuzest Clean Lean Protein: Which is better?
Both protein powders represent the cream of the crop in terms of their respective protein categories. However, if we had to pick a better protein for every type of consumer, we give Nuzest Clean Lean Protein the edge.
Although Vital makes allowances for lactose intolerant individuals, Nuzest boasts a product that everyone can consume, especially vegans or vegetarians, but also for those looking to consume fewer animal-derived products. Nuzest's focus on being hypoallergenic also helps it appeal to a broad spectrum of consumers.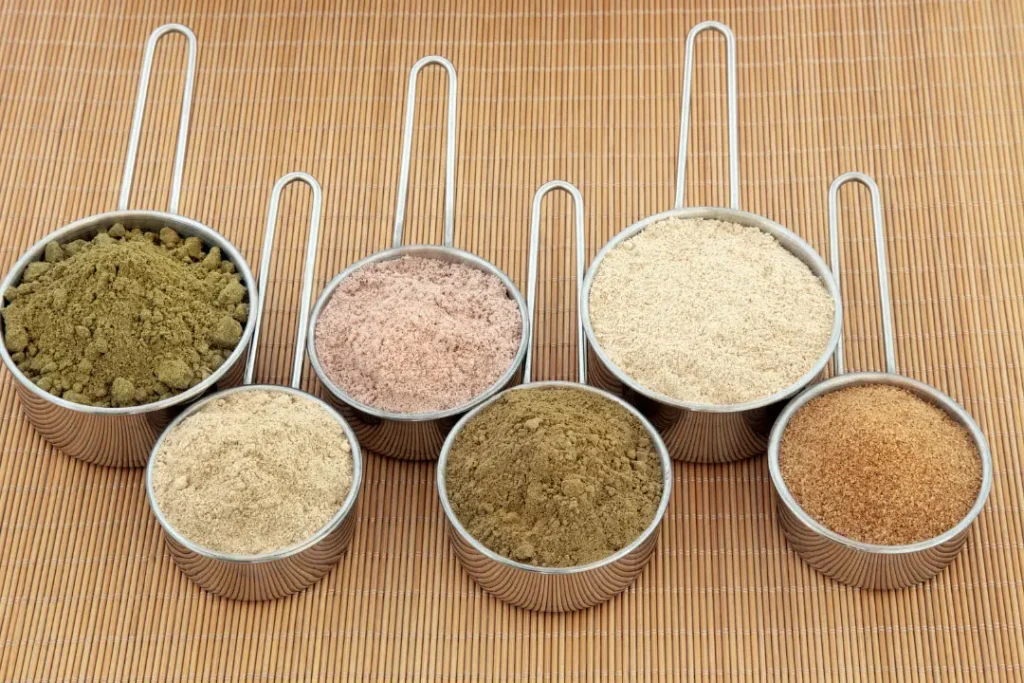 Additional benefits of plant protein
There is also emerging evidence that protein from plant sources can even be healthier, depending on what you're looking for. Specifically, pea protein has been shown in studies to have anti-inflammatory properties.
What about recovery from strength training, an area where animal protein is usually recommended? A study that pitted whey protein against pea protein showed the pea protein group gaining slightly more muscle mass. Also of note is that this study consisted of people new to resistance training. Yet, research supports that plant protein can compete with the preferred animal protein for strength training recovery.
Plant protein is also a good source of fiber that promotes a healthy gut microbiome and assists with digestion and satiety. Plant protein makes you feel fuller, leading you to consume less food, which may lead to weight loss.
Vital Performance Protein Powder vs. Nuzest Clean Lean Protein: closing thoughts
While supplements with animal protein, like Vital Performance Protein Powder, can support your daily protein needs, they may not be suitable for all consumers. For those with dietary restrictions involving animal or animal by-products, Nuzest Clean Lean Protein is a lifesaver. While Vital Performance Protein Powder is friendly to the lactose-intolerant user, it may not consider other sensitivities. Nuzest Clean Lean Protein contains only pea protein isolate and natural flavors, including Thaumatin, which takes the guesswork out of choosing a protein supplement for those with digestive or food allergy issues. Clean Lean Protein is a product that considers all consumers while maintaining a competitive edge for your daily nutritional and workout needs.
Further Reading
The Guardian: What is collagen and why is it so popular in the beauty industry?
Salon: "The key to a healthy, animal-free diet," according to a nutrition expert
Miami Herald: How switching to a plant-based diet one day a week can boost your health, help planet
Important Note: The information contained in this article is for general informational purposes only,
and should not be construed as health or medical advice, nor is it intended to diagnose, prevent, treat, or cure any disease or health condition. Before embarking on any diet, fitness regimen, or program of nutritional supplementation, it is advisable to consult your healthcare professional in order to determine its safety and probable efficacy in terms of your individual state of health.
Regarding Nutritional Supplements Or Other Non-Prescription Health Products: If any nutritional supplements or other non-prescription health products are mentioned in the foregoing article, any claims or statements made about them have not been evaluated by the U.S. Food and Drug Administration, and such nutritional supplements or other health products are not intended to diagnose, treat, cure, or prevent any disease.