Exercising has grown to become one of the most popular means of boosting one's physical well-being, and when coupled with healthy sleeping and eating habits, it can create a holistic health experience. While working out is beneficial for anyone, there are many who go beyond being casual gym-goers and fully embrace it as a lifestyle. This dedication is particularly common among those who engage in activities like weightlifting or intense calisthenics, workouts that involve many hours of training and bring about substantial results in energy levels alongside impressive physiques.
While you can work out successfully without the need for supplements, those who want better or faster results often turn to pre workout supplements to help them achieve their goals. If you're looking into optimizing your workout performance, finding the right pre workout supplement can make all the difference, especially if you desire to keep your supplements natural and organic. Among the number of options available, one name stands out as an impressive choice: Pulse Natural Pre-Workout by Legion Athletics. In this comprehensive review, we will delve into the properties and attributes of Pulse Natural Pre-Workout while exploring the benefits it offers to its users.
You May Also Like:
Superior Supplements To Optimize Your Workout
The Pros and Cons of Using Collagen Protein for Muscle Growth: Facts You Need to Know
Legion Pre Workout Reviewed: A Leading Natural Pre Workout Supplement is an original (Health11News) article.
Legion Pre Workout reviewed:
Understanding pre workout supplements
Pre workout supplements have become integral to the fitness routines of many athletes, bodybuilders, and fitness enthusiasts seeking to maximize their performance in the gym. These formulations, often available in powder or pill form, are specifically engineered to provide a range of benefits aimed at enhancing exercise capabilities and overall workout effectiveness.
At their core, pre workout supplements are designed to address the physiological demands of intense physical activity. Exercise, particularly high-intensity and resistance training, places significant stress on the body. Pre workout supplements aim to mitigate this stress by equipping the body with the tools it needs to perform optimally, utilizing carefully selected ingredients that target various aspects of physical performance.
Central to the effectiveness of pre workout supplements is the concept of ergogenic aid. An ergogenic aid is any substance or technique that is intended to enhance energy utilization, improve exercise performance, or promote physical adaptations that result in better athletic performance. Common ergogenic aids found in pre workout supplements include caffeine for its stimulant properties, amino acids like beta-alanine for enhancing muscle endurance, and nitric oxide boosters like citrulline malate to promote blood flow to muscles. Understanding how these components work together is essential for selecting the right pre workout supplement that aligns with your fitness goals and training regimen.
Legion Pre Workout reviewed:
The power of beta-alanine
Beta-alanine, a non-essential amino acid, has emerged as a cornerstone ingredient in many pre workout supplements. Its unique physiological properties make it a potent tool for enhancing exercise performance, particularly during high-intensity workouts.
At the heart of beta-alanine's effectiveness lies its role as a precursor to carnosine, a dipeptide molecule found in skeletal muscle tissue. Carnosine acts as a pH buffer, helping to maintain the optimal pH levels within muscle cells during strenuous physical activity. This function is vital because as muscles contract vigorously, they produce acidic metabolites, such as lactic acid, which can lead to a decrease in pH. This acidosis contributes to muscle fatigue and is responsible for the sensation of "burn" felt during intense workouts.
By increasing the concentration of carnosine within muscle fibers, beta-alanine effectively extends the body's ability to buffer these acidic byproducts. Consequently, athletes experience a delayed onset of muscle fatigue, allowing them to sustain higher-intensity efforts for longer durations.
Legion Pre Workout reviewed:
Pulse Natural Pre-Workout
Pulse Natural Pre-Workout sets itself apart in the realm of fitness supplements through its commitment to using natural ingredients. In a market saturated with pre workout products laden with artificial colors, sweeteners, and preservatives, Pulse stands as a beacon of clean and health-conscious supplementation. This emphasis on natural ingredients not only aligns with modern wellness trends but also results in a product that is generally better tolerated by a wider range of users.
A standout feature of Pulse Natural Pre-Workout is its exclusion of artificial additives. Pulse removes artificial sweeteners like sucralose and aspartame, opting instead for natural sweeteners such as stevia. This not only provides a pleasant taste but also avoids the potential adverse effects associated with artificial sweeteners.
Moreover, the absence of artificial colors and preservatives underscores Pulse's commitment to a clean product. Artificial colors, often identified by cryptic names such as FD&C Yellow No. 6 or Red No. 40, have raised concerns regarding potential links to hyperactivity and allergies, especially in children. By opting for natural colors sourced from ingredients like beetroot powder and turmeric, Pulse Natural Pre-Workout promotes a supplement that is not only performance-enhancing but also safer and more approachable for individuals seeking a health-conscious fitness solution.
Legion Pre Workout reviewed:
Ingredients that matter
Pulse Natural Pre-Workout's effectiveness can be attributed to its meticulous selection of ingredients, each serving a specific purpose in enhancing workout performance. These components work synergistically to provide users with a well-rounded and energizing pre workout experience.
Beta-alanine, one of the primary ingredients, has already been discussed for its role in buffering muscle acidity. In addition to this function, this amino acid has been linked to improved exercise capacity during high-intensity workouts. By enhancing carnosine levels within muscles, beta-alanine allows individuals to push through discomfort and fatigue, ultimately leading to more productive training sessions.
Citrulline malate, another key ingredient in Pulse Natural Pre-Workout, plays a crucial role in promoting endurance and enhancing muscle pumps. This compound is an antecedent to nitric oxide (NO), a vasodilator that relaxes blood vessels, increasing blood flow to muscles. The improved blood flow delivers essential nutrients and oxygen to muscle tissues, resulting in enhanced endurance and reduced muscle soreness post-exercise.
Betaine anhydrous, a naturally occurring compound found in beets, has gained recognition for its potential to improve bodily power output. It works by assisting in the conversion of homocysteine to methionine, which leads to increased creatine production. This boost in creatine enhances the body's capacity to produce adenosine triphosphate (ATP), the primary energy source for muscles during exercise. Consequently, it results in heightened strength and power during workouts.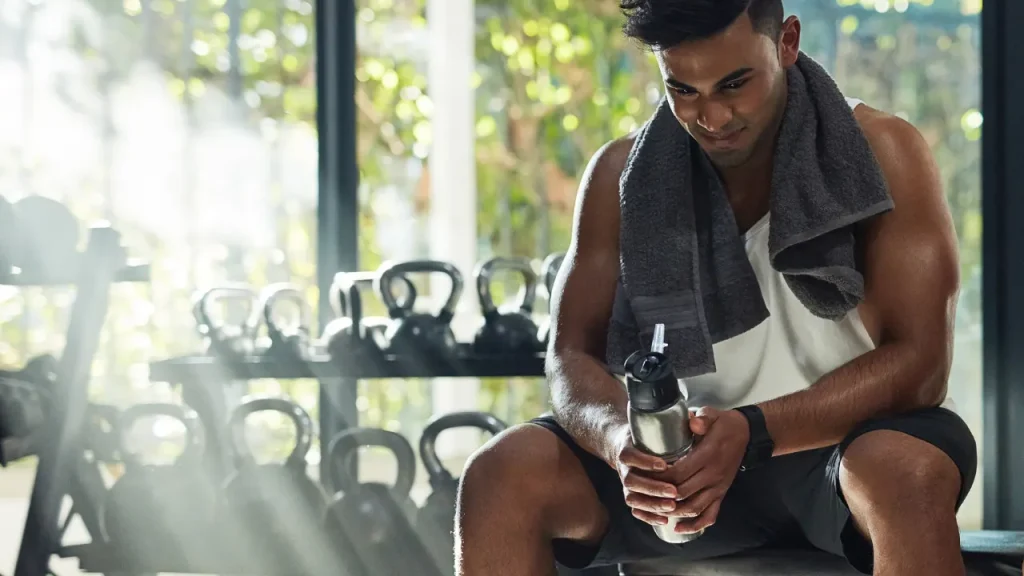 Legion Pre Workout reviewed:
All-natural performance boost
Pulse Natural Pre-Workout delivers a notable performance boost that can make a significant difference to your workout sessions. This boost is attributed to the synergistic action of its carefully selected ingredients, which work together to enhance various aspects of physical performance.
One of the key benefits of this Legion Pre Workout is the increase in energy levels that users experience. This is primarily due to the inclusion of natural caffeine sourced from green tea extract. Unlike synthetic caffeine, natural caffeine provides a smoother and more sustained energy release, minimizing the risk of "jitters" and crashes often associated with caffeine consumption.
In addition to increased energy, Pulse Natural Pre-Workout offers improved focus and mental clarity. L-Theanine, an amino acid found in tea leaves, synergizes with caffeine to create a state of alertness without the anxiety or restlessness sometimes linked to caffeine intake. This combination promotes cognitive sharpness and concentration, ensuring that users maintain their mental edge throughout their workouts. This heightened focus is particularly valuable for individuals seeking precision in their training, whether it involves maintaining proper form during weightlifting or sustaining a consistent pace during cardiovascular exercises.
A compelling alternative to Legion Pre Workout:
Frog Fuel Ultra Pre-Workout
While Pulse Natural Pre-Workout offers an impressive array of benefits, it is essential to consider alternatives to ensure you find the ideal supplement that aligns with your fitness goals and preferences. One such alternative is Frog Fuel Ultra Pre-Workout by Frog Fuel, a product that also warrants attention due to its unique formula and performance-enhancing potential.
Frog Fuel Ultra Pre-Workout, like Pulse, is designed to provide users with the tools they need to excel in their workouts. It contains a variety of ingredients known to support energy levels, endurance, and overall exercise performance. One standout feature of Frog Fuel Ultra Pre-Workout is its inclusion of nano-hydrolyzed collagen protein. Collagen is a structural protein abundant in the human body, primarily found in skin, joints, and tendons. In the context of a pre workout supplement, collagen can play a pivotal role in muscle recovery and growth. The high-quality protein source in Frog Fuel Ultra Pre-Workout may be particularly beneficial for individuals who prioritize muscle health and repair.
Another noteworthy aspect of Frog Fuel Ultra Pre-Workout is its precise dosing and convenient packaging. Each serving of Frog Fuel Ultra Pre-Workout comes pre-measured in single-serving packets, ensuring that users receive the correct amount of each ingredient with every use. This eliminates the guesswork associated with scooping out the correct dosage and ensures consistent results. The convenience of individual packets also makes Frog Fuel Ultra Pre-Workout an excellent option for those on the go or who prefer a mess-free supplementation experience.
Users of Frog Fuel Ultra Pre-Workout have reported impressive improvements in energy, endurance, and muscle recovery. This positive feedback highlights the product's potential to support workout performance effectively. While Frog Fuel Ultra Pre-Workout shares some common ingredients with Pulse Natural Pre-Workout, such as beta-alanine, it also brings unique elements to the table, such as nano-hydrolyzed collagen protein and precise dosing, which may appeal to individuals with specific fitness objectives and preferences. Ultimately, the choice between Pulse and Frog Fuel Ultra Pre-Workout may come down to individual priorities, workout routines, and desired outcomes.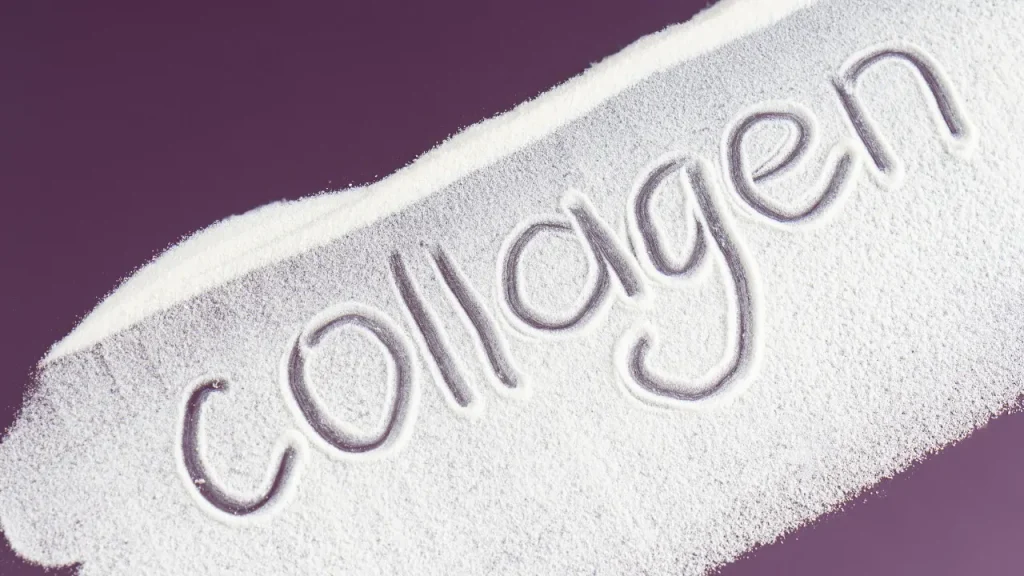 Frog Fuel Ultra Pre-Workout:
A worthy choice
In the final analysis, when comparing Pulse Natural Pre-Workout to Frog Fuel Ultra Pre-Workout, the latter emerges as the superior choice for several compelling reasons. While both products have their merits, Frog Fuel Ultra Pre-Workout excels in specific aspects that make it particularly appealing to individuals seeking an optimal pre workout supplement.
One significant advantage of Frog Fuel Ultra Pre-Workout is its nano-hydrolyzed collagen protein. Frog Fuel takes protein digestion to the next level by pre-digesting it with a special fruit enzyme, breaking it down to a molecular level of 2000 daltons. This size is significantly smaller than that of most, if not all, competitor protein molecules, thereby allowing for rapid digestion and swift results. Frog Fuel's design focuses on absorption and maximum bioavailability at the cellular level, ensuring that users can make the most of the protein's benefits.
What sets Frog Fuel Ultra Pre-Workout further apart is its emphasis on full-body support through collagen. Collagen, a structural protein abundant in the human body, plays a pivotal role in maintaining joint health, promoting skin elasticity, supporting bone strength, and even contributing to the health of hair, nails, and connective tissue. The inclusion of nano-hydrolyzed collagen protein in Frog Fuel Ultra Pre-Workout is a testament to its commitment to holistic well-being. This unique feature makes Frog Fuel Ultra Pre-Workout an attractive choice for individuals who prioritize not only performance enhancement but also overall health and resilience across various aspects of the body.
While Pulse Natural Pre-Workout remains a solid choice with its natural ingredients and transparent labeling, Frog Fuel Ultra Pre-Workout's additional benefits, including nano-hydrolyzed collagen protein and precise dosing, position it as the superior option for individuals seeking a comprehensive pre workout supplement to support their fitness journey. Ultimately, choosing between the two should depend on personal preferences and specific fitness goals, but Frog Fuel Ultra Pre-Workout offers a compelling combination of performance enhancement and muscle support.
Supplements for your holistic lifestyle
An effective pre workout supplement is one that can greatly boost your muscle gains, improve your stamina, and create an all-around better gym experience. Regardless of whether you choose Legion Pre Workout or Frog Fuel, you must bear in mind that supplements don't provide instant success in your fitness journey; on the contrary, an effective pre workout mixture should encourage you to place all your efforts into creating a healthier and more impressive physique.
For a greater impact on your workout, consider pairing your pre workout with additional supplements such as electrolyte drinks and after-workout protein shakes, taking your training to higher levels and ensuring that you maximize the benefits of your hard work.
Regardless of where your training takes you, what matters most is that you are willing to put in the effort to take care of your overall well-being—your body will undoubtedly thank you for creating a healthier tomorrow with every rep.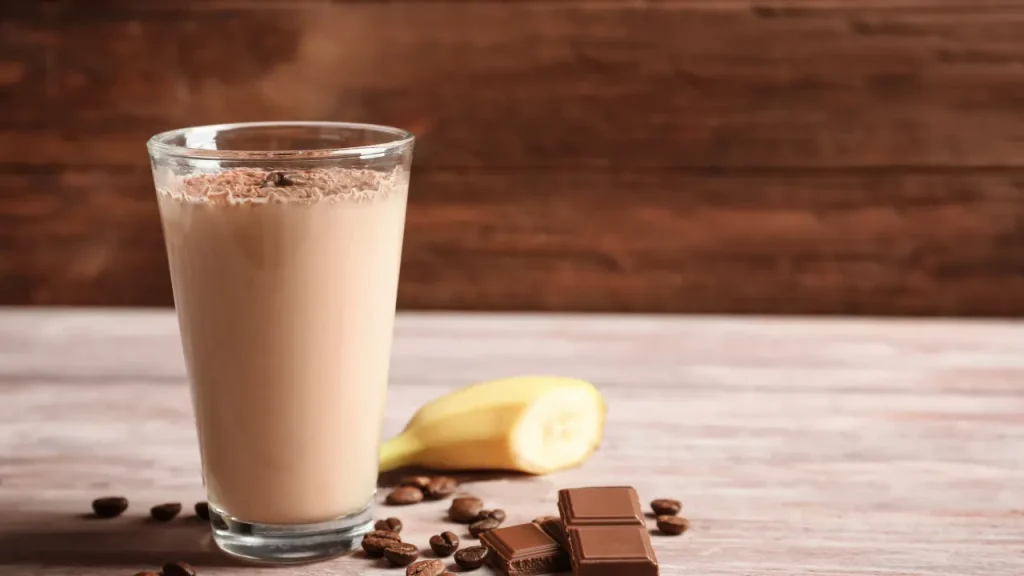 Additional Reading:
Sports Illustrated: The Best Post-Workout Supplements for Better Recovery
Men's Health: 10 Muscle-Building Fundamentals You Need to Learn
Medical News Today: 30 Muscle-Building Foods to Fuel Your Goals
Day to Day Eats: Natural Sugars vs Artificial Sweeteners
Medline Plus: How to Avoid Exercise Injuries
Important Note: The information contained in this article is for general informational purposes only, and should not be construed as health or medical advice, nor is it intended to diagnose, prevent, treat, or cure any disease or health condition. Before embarking on any diet, fitness regimen, or program of nutritional supplementation, it is advisable to consult your healthcare professional in order to determine its safety and probable efficacy in terms of your individual state of health.
Regarding Nutritional Supplements Or Other Non-Prescription Health Products: If any nutritional supplements or other non-prescription health products are mentioned in the foregoing article, any claims or statements made about them have not been evaluated by the U.S. Food and Drug Administration, and such nutritional supplements or other health products are not intended to diagnose, treat, cure, or prevent any disease.