Not so fast! While utilizing collagen protein for muscle growth achieves benefits as part of workout routines, be sure to stay atop the health risks associated with the substance. We'll explore the upsides and downsides of collagen protein and how to make smart health decisions.
Collagen is the most abundant protein in your body, accounting for nearly 30% of total protein. It provides structure, support, and strength by helping to build connective tissues, and is the primary building block of bone, muscles, tendons, ligaments, and skin. Like all other proteins, collagen is made from amino acids. Proline, glycine, and hydroxyproline are the main amino acids that combine to form collagen. This combination is notably formed in a triple helix structure. You need a "proper amount of vitamin C, zinc, copper, and manganese" to make collagen's distinctive fibrillar structure.
Collagen is especially popular for its anti-aging properties but has also been touted for improving muscle growth and recovery. But before you jump right on the collagen train, take a minute to learn more about the positives and negatives of collagen protein supplementation. Keep reading to learn how to make the best health decisions for your protein supplementation needs.
You May Also like:
Ghost Vegan Protein Powder vs Nuzest Clean Lean Protein
Naked Nutrition's Egg White Protein Powder vs Nuzest Clean Lean Protein
The Pros and Cons of Using Collagen Protein for Muscle Growth: Facts You Need to Know is an original (Health11News) article.
Collagen protein for muscle growth:
Boosting muscle mass and improving recovery
Collagen is primarily known as a popular skin rejuvenator and is used as an additive in many anti-wrinkle skin creams. But the results of a 2019 study demonstrated that collagen also helps boost skeletal muscle mass while reducing post-workout soreness. This is largely due to collagen's role in producing connective tissues and acting as its central structural component. Generally, this tissue is in a constant state of remodeling and has "a high level of plasticity."
At no point is this more apparent than during the process of exercising, when muscles are riddled with micro-tears that are then repaired and improved in mass through the process of protein synthesis. Collagen-derived proteins such as glycine and proline may help increase connective tissues' protein synthesis rates, helping to heal and grow muscle after intensive exercise. Supplementation of collagen may, then, help boost protein synthesis and, consequently, overall muscle gain.
Collagen protein for muscle growth:
Improving joint functionality

As the main structural protein of the extracellular matrix of connective tissues, collagen also plays an important role in promoting elasticity and stretchiness in your joints. This affects your fluidity of movement and also your joints' load-building capabilities, essentially reinforcing your joints' ability to withstand heavy weight. This is especially important in rigorous, muscle-building exercises that not only put a lot of strain on your muscles but also are meant to induce substantial protein synthesis.
Indeed, a 2021 study on the effects of collagen protein supplementation concludes that collagen protein, more so than any other protein, may have a greater effect on "improving joint functionality and reducing joint pain." More so, it may also be more impactful in promoting protein synthesis than any other protein source.
Collagen protein for muscle growth:
Bad interactions, digestive issues, and risk of contamination

While collagen protein supplements are generally very safe with few reported side effects, you still should be cautious when looking to supplement your diet. Though mild, some collagen protein supplements may cause bloating, diarrhea, or a general feeling of heaviness in your stomach. Many brands also include additional ingredients that, while not inherently harmful to users, may have concerning health risks when interacting with one another.
Certain ingredients could pose risks to your liver, heart, or thyroid; to that end, there is also concern that high doses of collagen interacting with other ingredients could damage your health over time. Also concerning is the fact that protein supplements are classified as "dietary supplements" and as a result do not require FDA approval. Consequently, some supplements run the risk of contamination as they are heavily processed using sprays and chemicals.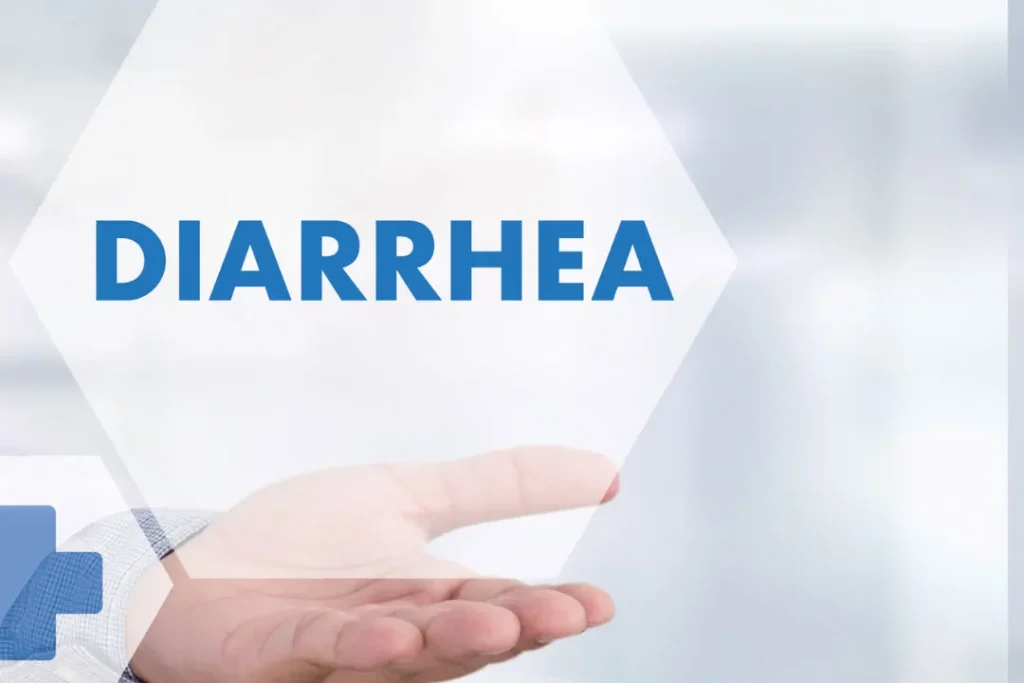 Collagen protein for muscle growth:
Frog Fuel Power Protein is the optimal source of safe collagen protein
When it comes to a clean protein supplement that promotes the diverse benefits of collagen as its source protein, Frog Fuel Power Protein stands head and shoulders above the competition. Frog Fuel is a liquid protein shot that has a healthy smattering of fortified amino acids with no GMOs, sugar, fat, or lactose.
This includes glycine, which may help build muscle and also keep it from wasting away, and taurine, an increasingly popular amino acid among athletes looking to improve performance. Taurine also shows promise for muscle recovery, as it "affects skeletal muscle contradiction by decreasing oxidative stress."
Unlike other collagen protein supplements, Frog Fuel is made from nano-hydrolyzed collagen, which is broken down to less than 1% of its original size. This means that you get more protein absorption per serving. Furthermore, Frog Fuel is "fortified [with additional amino acids] to be a complete protein." The effects are manifold: Frog Fuel's nano-hydrolyzed collagen optimizes what collagen does best in producing leaner muscle formation, inducing faster muscle recovery, and reducing joint pain while improving and reinforcing joint stability.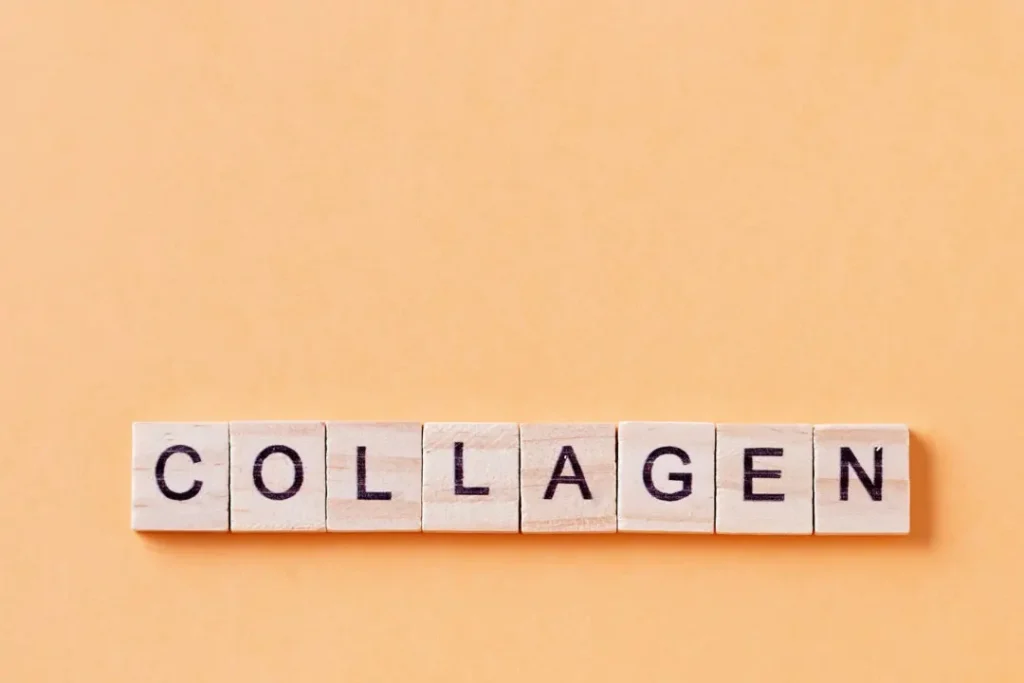 Collagen protein for muscle growth:
A viable option for muscle growth, but take in moderation
Collagen protein supplementation can be a safe and effective option for muscle growth, but it's important to exercise caution when looking to add collagen to your diet. While collagen protein supplements can help grow and support muscles and aid in recovery, they can also induce allergic reactions, interact poorly with some ingredients, and even contain harmful contaminants.
Make sure you do your research and choose a brand that has all-natural ingredients, demonstrates careful consideration of ingredients' interactions, and includes an appropriate concentration of collagen per serving. When it comes to muscle growth, collagen protein may help get you to the promised land, but it should only do so in a healthy way. The gains of today should not be the pains of tomorrow.
Further Reading for Additional Reference:
Live Strong: Collagen vs Whey Protein: Which Is Best for You?
Medical News Today: What is collagen, and why do people use it?
Live Science: What is collagen good for you?
UCLA Health: Should you take collagen supplements?
Important Note: The information contained in this article is for general informational purposes only, and should not be construed as health or medical advice, nor is it intended to diagnose, prevent, treat, or cure any disease or health condition. Before embarking on any diet, fitness regimen, or program of nutritional supplementation, it is advisable to consult your healthcare professional in order to determine its safety and probable efficacy in terms of your individual state of health.
Regarding Nutritional Supplements Or Other Non-Prescription Health Products: If any nutritional supplements or other non-prescription health products are mentioned in the foregoing article, any claims or statements made about them have not been evaluated by the U.S. Food and Drug Administration, and such nutritional supplements or other health products are not intended to diagnose, treat, cure, or prevent any disease.