10 Best Nootropics For ADHD:
Attention Deficit Hyperactivity Disorder (ADHD) is a relatively common neurodevelopmental disorder that begins in childhood and often persists into adulthood. Affecting 4.4% of adults in the United States, it is characterized by difficulties with organization, attention, and impulsiveness.
Conventional prescription treatment of ADHD relies primarily on the use of stimulants like Adderall and Concerta. Side effects of these drugs include weight loss, difficulty sleeping, crankiness, and tics. Over time, these drugs may increase the likelihood of heart issues and psychiatric problems among users. In addition, some people taking prescription ADHD drugs may experience a 'rebound' effect, where the drug wears off before the end of the day, and symptoms return with greater intensity than before. Furthermore, some ADHD medications have a high potential for abuse.
Some researchers believe that ADHD is partly caused by norepinephrine, dopamine, and epinephrine imbalances, and conventional prescription treatments increase the production of these neurotransmitters in the brain. They're critical to executive functions such as impulse control, attention, and working memory.
Many natural and synthetic nootropics act on these critical neurotransmitters to improve focus, memory, attention, and mental energy. These supplements are available without a prescription and may carry additional benefits to brain health without the side effects and risks of drugs like Adderall. Keep reading to discover ten of the best nootropics for ADHD.
You May Also Like:
How To Find The Best Lion's Mane Supplement
Nootropic Coffee: Innovator Turns Coffee Into A Powerful Brain Booster
Best nootropics for ADHD
#1: Noopept
Noopept is a synthetic nootropic that improves cognition, learning, memory, focus, and mood. It increases Nerve Growth Factor (NGF) and Brain-Derived Neurotrophic Factor (BDNF), which are important for neuroplasticity and functions related to long-term memory. Noopept also has neuroprotective properties, supporting the formation of new neurons and synapses. It prevents the buildup of excess glutamate in the brain, which damages neurons when it reaches toxic levels. The effects of this popular nootropic are felt almost immediately and may last for several hours.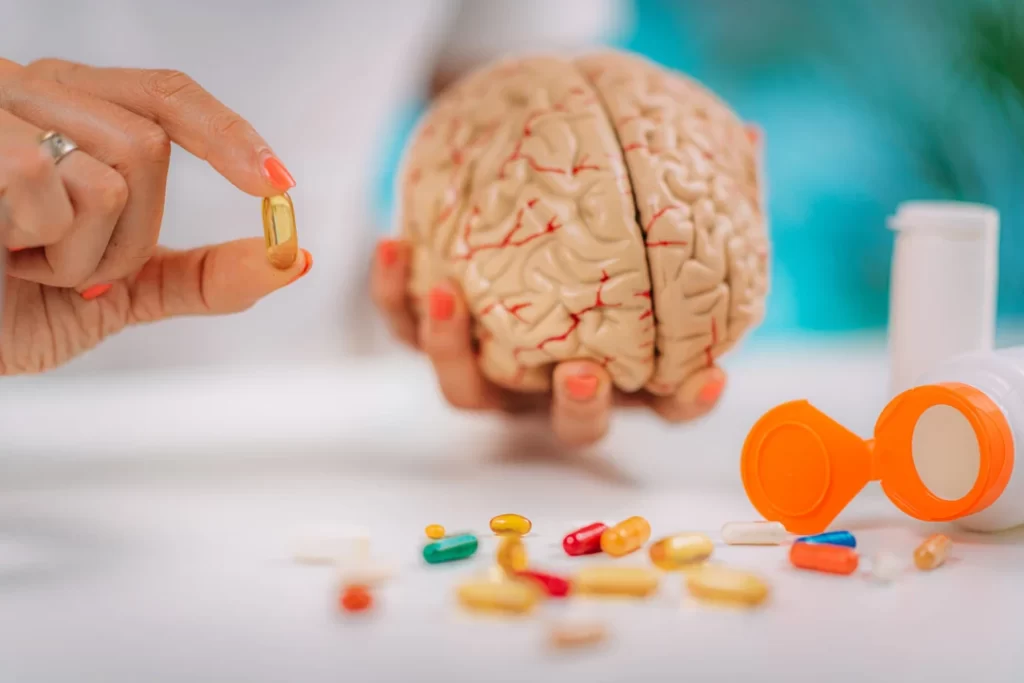 Best nootropics for ADHD
#2: L-theanine
L-theanine is an amino acid found in green tea that promotes the activity of alpha waves in the brain, inducing a state of relaxed alertness. It is a great way to achieve focus without the jitters associated with stimulant therapies. This natural nootropic may also promote restful sleep, helping many people with ADHD who struggle with sleep issues. L-theanine boosts levels of GABA, serotonin, and dopamine in the brain.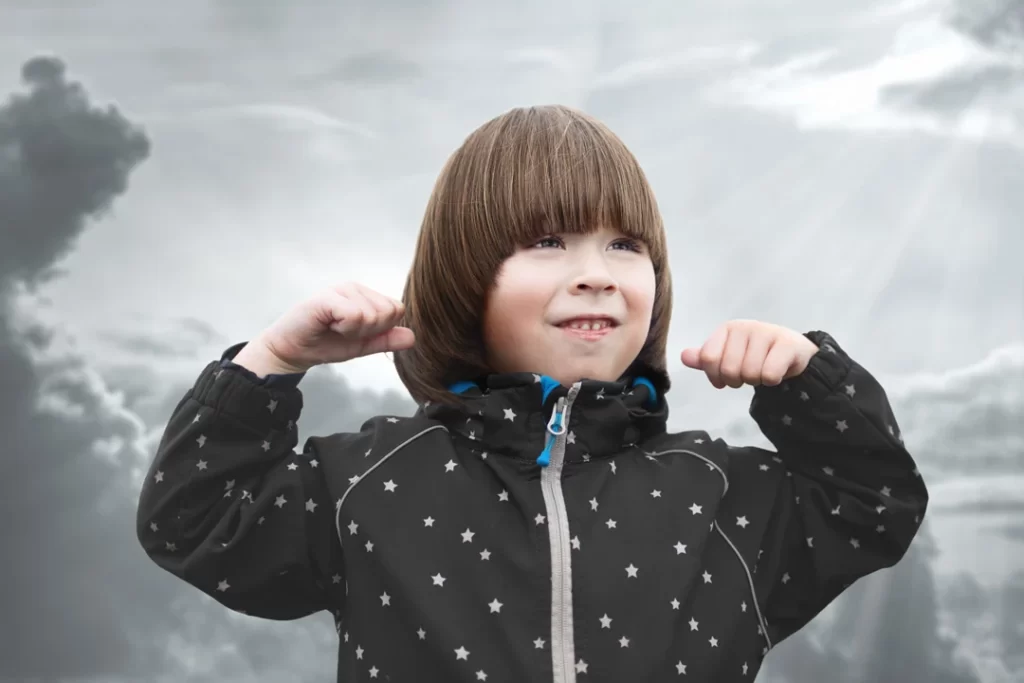 Best nootropics for ADHD
#3: Panax Ginseng
Panax Ginseng is an ancient medicinal root used traditionally to fight fatigue and enhance brain function. Ginseng can improve memory, attention, cognitive performance, and mental energy, and it is widely used as a tonic. The ginsenosides in ginseng help to relieve ADHD symptoms by boosting dopamine and norepinephrine levels in the brain. In addition, Panax Ginseng enhances brain function with its potent anti-inflammatory effects, protecting the brain from the damaging effects of oxidative stress.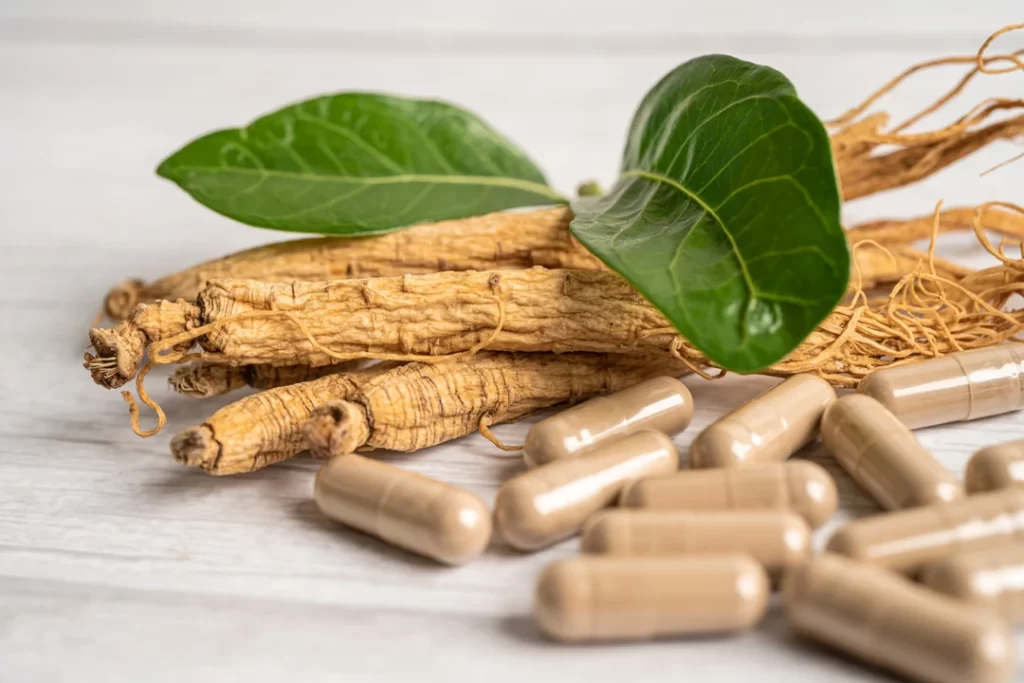 10 Best Nootropics For ADHD is an original (Health11News) article.
Best nootropics for ADHD
#4: Vitamin B12
Vitamin B12 is best known for its ability to boost energy levels and nerve health, but it also works as a nootropic to enhance alertness, cognition, and mood. Also known as Cobalamin, vitamin B12 is essential for the synthesis of neurotransmitters such as GABA, norepinephrine, dopamine, and serotonin. It is also important for the maintenance of the myelin sheaths that protect neurons. Intake of this brain-boosting vitamin can alleviate insomnia and fatigue.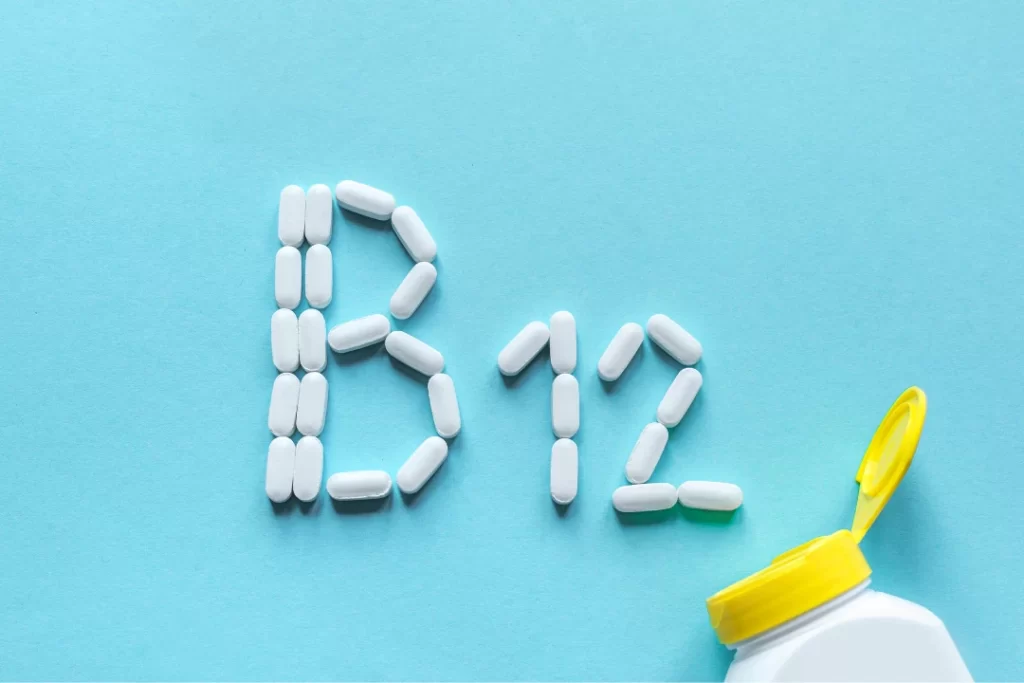 Best nootropics for ADHD
#5: L-tyrosine
L-tyrosine is an amino acid that is important for the synthesis of epinephrine, dopamine, and norepinephrine, and it is known to boost focus and energy levels. It is found naturally in many foods such as eggs, fish, meat, and dairy products. Research has shown that L-tyrosine boosts brain power in individuals under extreme stress, such as sleep deprivation, cold exposure, and combat training. It may help people with ADHD to achieve a focused mindset, and L-tyrosine is known for its overall positive effects on cognition.
Best nootropics for ADHD
#6: Ginkgo biloba
The leaves of the Ginkgo biloba tree are sometimes used by herbalists to treat cardiovascular illness, stress, and depression; however, this popular plant remedy is also known to improve attention spans in people with ADHD. Ginkgo benefits cognition primarily by boosting blood flow to the brain; however, this popular medicinal plant contains terpene trilactones, which protect brain cells and boost dopamine levels.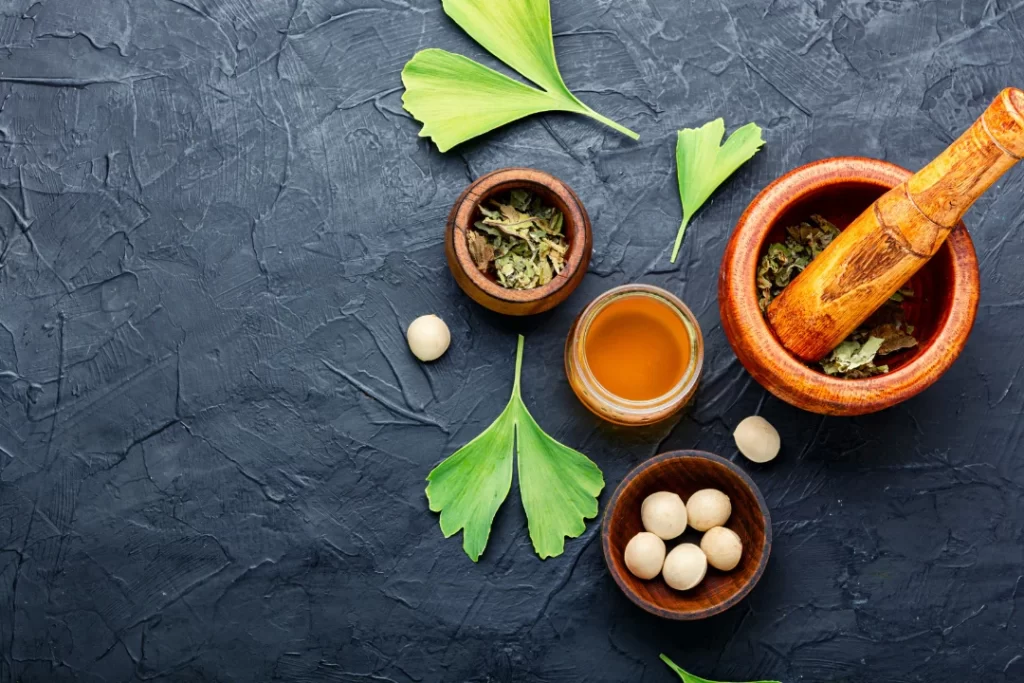 Best nootropics for ADHD
#7: Bacopa Monnieri
Also called Brahmi, Bacopa Monnieri is a marsh plant that grows naturally in India. Brahmi is an adaptogen, meaning that it helps the body balance its response to stress. Used for centuries to improve memory retention and cognition, this plant remedy can induce a feeling of relaxation. It helps to regulate levels of acetylcholine, a compound essential for neurotransmitter signaling. The active components in Brahmi may also repair damaged neurons.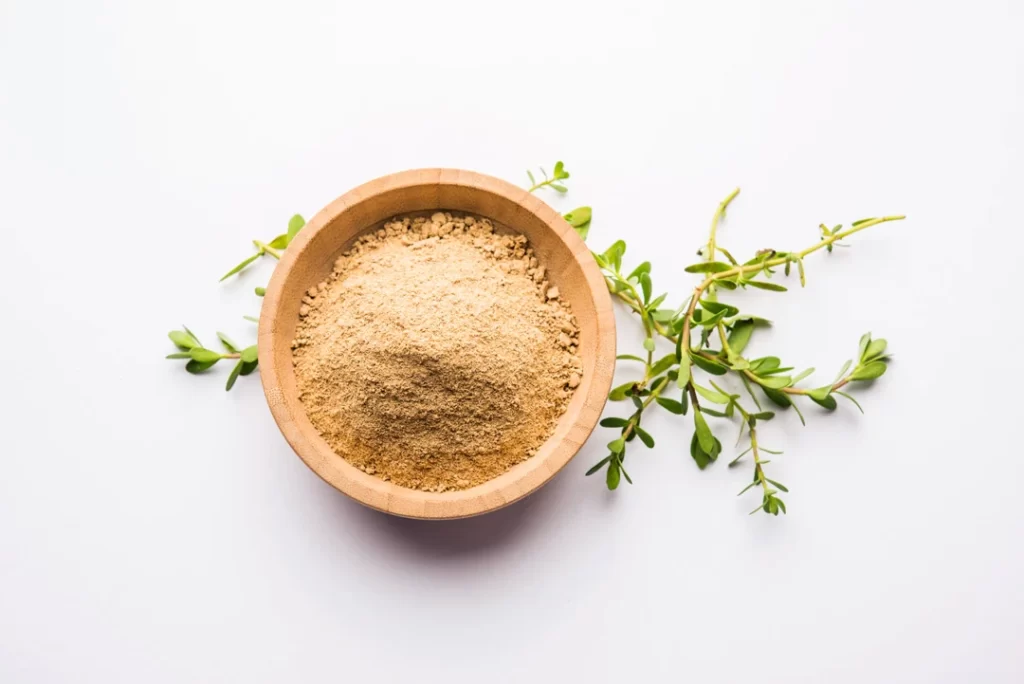 Best nootropics for ADHD
#8: Maritime Pine Bark Extract
Not only does Maritime Pine Bark Extract contain potent neuroprotective antioxidants, but it is also known to boost attention through its positive effects on norepinephrine and dopamine levels in the brain. In addition, Maritime Pine Bark Extract boosts nitric oxide levels, which improves blood circulation to the brain and supports healthy cognition. This plant-based nootropic is known to improve mental energy and reduce cell damage. An extract with compounds called proanthocyanidins derived from Maritime Pine Bark is sold under the brand name Pycnogenol.
Best nootropics for ADHD
#9: Lion's Mane
Lion's Mane is a medicinal mushroom with a long history of use in Traditional Chinese Medicine. Now steadily gaining recognition from modern science for its positive effects on cognition, Lion's Mane contains potent bioactive compounds called beta-glucans that combat oxidative stress and enhance mitochondrial function. Other compounds in this nootropic promote the synthesis of nerve growth factor (NGF), which is essential for the repair and regeneration of neurons. As an overall brain-boosting supplement, Lion's Mane promotes the healthy function of dopamine and norepinephrine, improving cognition and memory while relieving depression.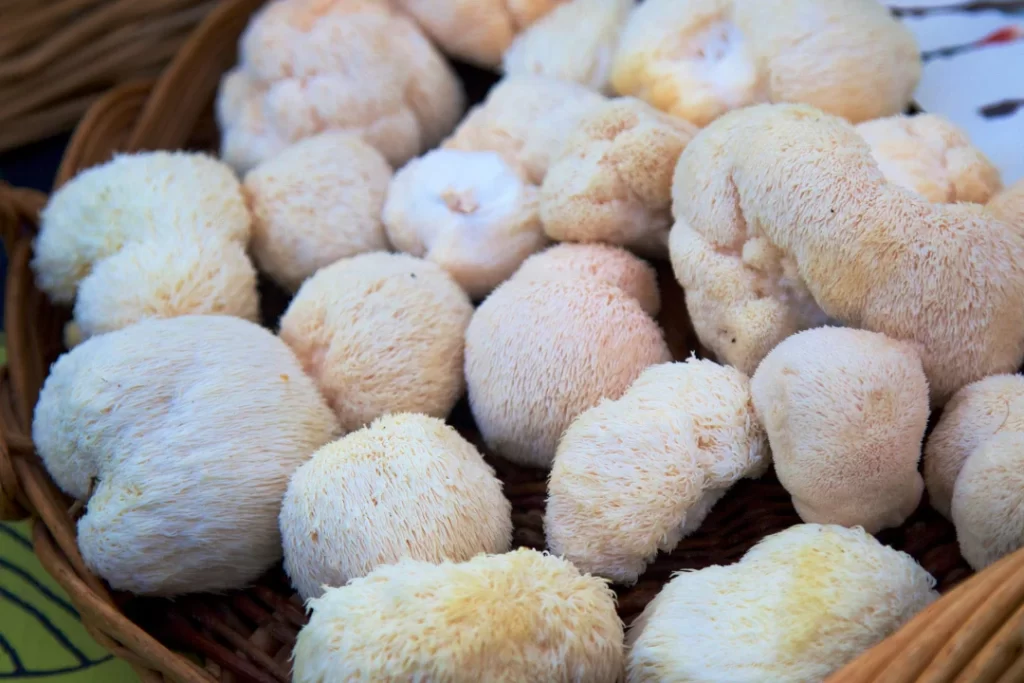 Best nootropics for ADHD
#10: Rhodiola rosea
Rhodiola rosea is a medicinal herb that grows naturally in Europe and Asia. Classified as an adaptogen, rhodiola has been used traditionally to fight fatigue, anxiety, and depression. This potent herb regulates serotonin and norepinephrine levels in the brain, and it has positive effects on alertness, energy, memory, and mood. Rhodiola also exerts positive effects on cognition through its capacity to fight fatigue, and it has been studied as a treatment for burnout.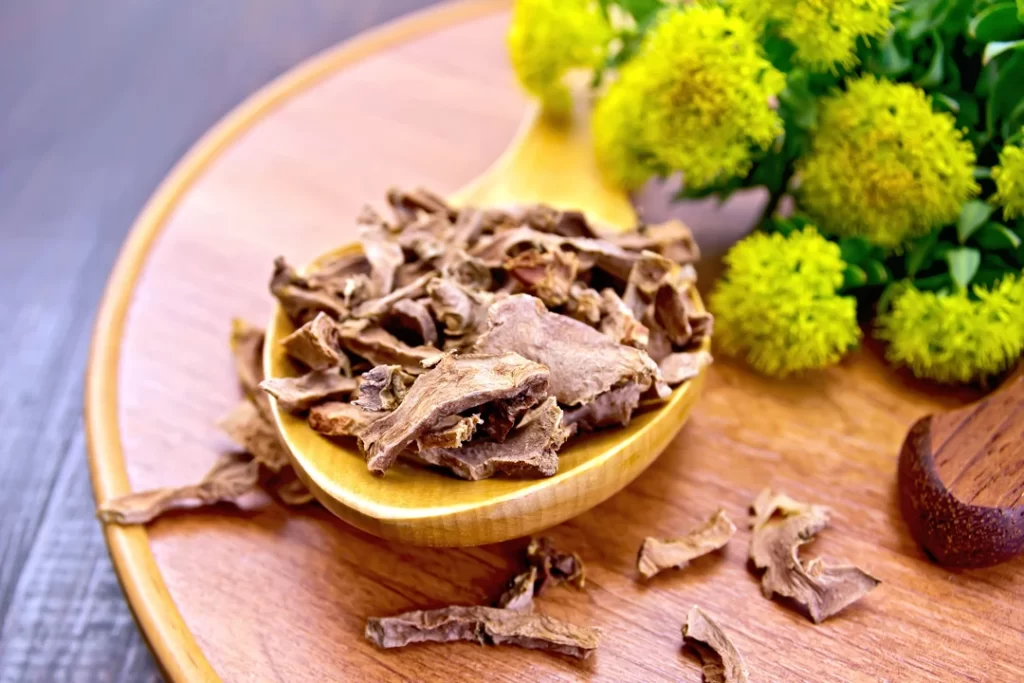 QUANTUMiND contains a selection of premium nootropic ingredients
While you may find many of these nootropic supplements for sale individually, some supplement makers have tailored their formulas to include combinations of brain-boosting ingredients to achieve more potent, synergistic effects. For example, notable United States wellness company Evolvere has formulated a premium nootropic supplement called QUANTUMiND that contains a selection of ingredients with therapeutic potential for ADHD. QUANTUMiND contains L-theanine, Panax Ginseng, vitamin B12, L-tyrosine, and other quality ingredients formulated to maximize focus, reduce anxiety, lift mood, and clear brain fog. Founded by former collegiate athlete and health coach Neal Thakkar, Evolvere is on a mission to facilitate human transformation.
Nootropics are growing in popularity
While some people may benefit from conventional ADHD treatments, these drugs present unpleasant side effects and risks that may sometimes outweigh the benefits. Fortunately, many natural and synthetic alternatives are available to alleviate ADHD symptoms and even boost brain health. The best nootropics for ADHD are only growing in popularity as modern science begins to recognize the healing potential of time-tested traditional remedies while creating some solutions of its own. Even if you are simply trying to achieve a brain boost or enhance your focus for a long day at work, nootropics can give you the extra edge you need.
Further reading:
Time: Nootropics, or 'Smart Drugs,' Are Gaining Popularity. But Should You Take Them?
Insider: 'Smart drugs' are real — here's what's scientifically proven and how to tell if nootropics are right for you
The Guardian: Get ahead in Silicon Valley: take nootropic brain drugs
Important Note: The information contained in this article is for general informational purposes only, and should not be construed as health or medical advice, nor is it intended to diagnose, prevent, treat, or cure any disease or health condition. Before embarking on any diet, fitness regimen, or program of nutritional supplementation, it is advisable to consult your healthcare professional in order to determine its safety and probable efficacy in terms of your individual state of health.