Human health depends on the trace element zinc, which is essential for the immune system, protein synthesis, and cellular metabolism. According to research, getting enough zinc is essential for preserving cognitive and mental health. This article seeks to provide a thorough assessment of zinc by studying zinc's chemical features, health advantages, recommended dosage, negative effects, possible drug interactions, and best responsible use if you are looking to improve your focus and cognition. This article also introduces myPEAK Radiance which a product sold by myPEAK Supplements as a trustworthy supply of zinc in a synergistic and highly bioavailable formulation.
You May Also Like:
Sominex Sleep Aid v. DELTA BrainLuxury Sleep Support Supplement
Finding The Best Trace Mineral Supplement: 6 Great New Supplement Products You Can Try
Zinc: Benefits, Dosage, Side Effects, Drug Interactions, And Other Important Information is an original (Health11News) article.
Nature of Zinc
With the atomic number 30 and the symbol Zn, zinc is a metallic element. It is necessary in trace amounts for a healthy physiological function. More than 300 enzymes, including those involved in DNA synthesis, protein synthesis, and cell division, depend on zinc as an essential component. Many proteins and cellular components' structure and operation are also greatly influenced by it.
Health Benefits of Zinc
Due to its role in numerous physiological processes, zinc has a number of positive health effects, including an effect on cognitive performance. The following are a few of zinc's main advantages:
1. Cognitive function: Zinc is significantly concentrated in the hippocampus, a portion of the brain linked to memory and learning. It has been demonstrated to regulate synaptic plasticity and neuronal excitability, both of which are crucial for cognitive function. Memory loss, concentration issues, and decreased cognitive development have all been linked to zinc deficiency.
2. Neuroprotection: Research on zinc has revealed that it helps shield neurons from oxidative stress and inflammation, two factors that can aggravate neurodegenerative conditions like Parkinson's and Alzheimer's. Moreover, it helps keep the blood-brain barrier intact which helps shield the brain from dangerous substances.
3. Immune system performance: Zinc is essential for the immune system's smooth operation, including the growth and operation of immune cells including T cells, B cells, and natural killer cells.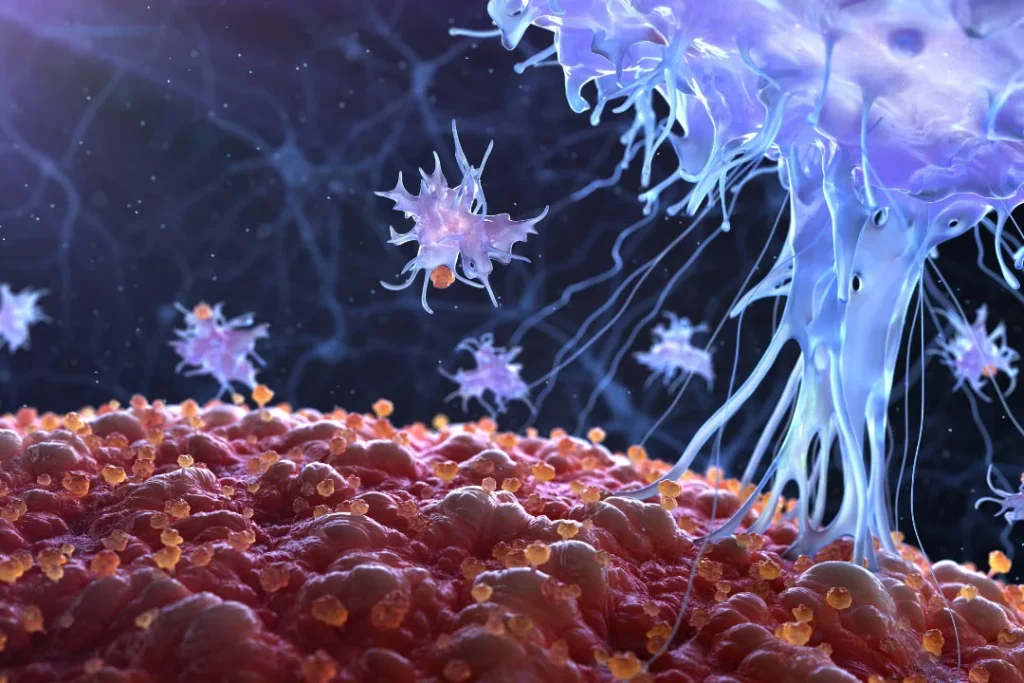 Chemistry and Physiological Mechanism of Action of Zinc
Zinc, a divalent cation (Zn2+), can influence multiple metabolic processes in the brain by functioning as a cofactor for different enzymes, transcription factors, and signalling molecules. Many significant components of zinc's physiological effect that are important for maintaining a healthy brain and cognitive function include:
1. Synaptic transmission: The hippocampus and cortex, in particular, contain significant concentrations of zinc in the synaptic vesicles of glutamatergic neurons. With neural activation, it can be released into the synaptic cleft. Zinc is an ion that, when released, alters the function of many ion channels, receptors, and neurotransmitter systems. For instance, zinc can affect synaptic plasticity, learning, and memory processes by inhibiting N-methyl-D-aspartate (NMDA) receptors, potentiating α-amino-3-hydroxy-5-methyl-4-isoxazolepropionic acid (AMPA) receptors, and modulating GABAergic transmission.
2. Enzymatic activity: Zinc functions as a cofactor for many enzymes involved in brain metabolism, DNA synthesis, and the creation of neurotransmitters. For instance, carbonic anhydrase, an enzyme involved in controlling pH and ion balance in the brain, depends on zinc to function properly.
3. Neurogenesis and neuronal differentiation: Zinc is essential for the development of new neurons from neural stem cells during the process of neurogenesis. It has been demonstrated that it affects brain plasticity and cognitive function by influencing the proliferation and differentiation of neural stem cells into adult neurons.
4. Zinc contains anti-oxidant and anti-inflammatory characteristics that help shield neurons from the damages brought on by oxidative stress and inflammation. The activity of inflammatory cytokines, which, when out of control, can be harmful to cognitive function, can be modulated as well as the redox balance in the brain.
5. Synaptic plasticity and neuronal survival can be promoted by brain-derived neurotrophic factors (BDNF). As mentioned above, zinc is concentrated in the hippocampus, and it was shown to control neurotrophic substances like BDNF. Hence, zinc levels must be enough to keep BDNF expression and function at their peak.
Optimal Dosage of Zinc
Depending on the individual's age, sex, and stage of life, different amounts of zinc are suggested daily (RDA). The general rules for getting enough zinc are as follows:
Males aged 14 years and older: 11 mg/day
Females aged 14 to 18 years: 9 mg/day
Females aged 19 years and older: 8 mg/day
Pregnant females: 11-12 mg/day
Lactating females: 12-13 mg/day
In order to preserve general health and cognitive function, it is important to consume enough zinc, according to these recommendations. Specific needs, however, may differ based on personal traits like dietary preferences, health issues, and genetic predispositions.
Side Effects of Zinc
While excessive consumption of zinc might have negative side effects, it is generally safe when taken within the prescribed dosage range. Overconsumption of zinc may lead to abdominal pain, diarrhea, nausea, and vomiting.
Excessive levels of zinc will prevent copper from being absorbed, which results in copper insufficiency and induces anemia and neurological problems.
Modified immune response: An excessive intake of zinc may weaken the immune response and increase the risk of infections. Over time, the kidneys will become damaged, especially in people with previous kidney problems as the body attempts to remove excess zinc from the body.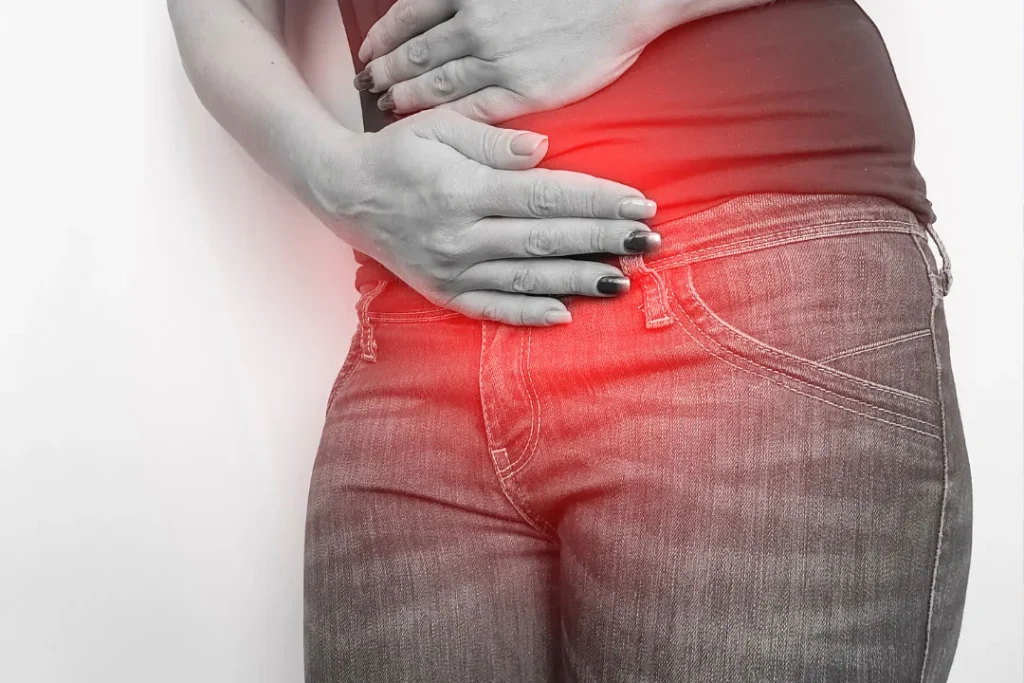 Potential Substance Interactions with Zinc
The following chemicals and drugs may interact with zinc:
1. Antibiotics: Tetracyclines and quinolones are two drugs that zinc can prevent from being absorbed. It is recommended to take zinc supplements four to six hours before or after taking these antibiotics, whichever comes first.
2. Diuretics: Certain diuretics may increase the excretion of zinc in the urine, which could result in zinc insufficiency. If you are on diuretics and thinking about taking zinc supplements, speak with your doctor.
3. Chelating substances: Certain chelating substances, such as EDTA, might bind to zinc and decrease its absorption, which could result in a zinc shortage.
Best Responsible Use of Zinc
Take into account the following recommendations to ensure the best ethical usage of zinc for improving awareness, concentration, and cognition:
1. Comply with the recommended daily allowance (RDA) recommendations to prevent overconsumption and associated negative consequences.
2. Choose a zinc supplement of the highest caliber, such as myPEAK Radiance, which provides zinc in a highly bioavailable and synergistic formulation. Zinc is included in myPEAK Radiance along with other crucial minerals and nootropics to enhance overall brain health and cognitive performance.
3. Before beginning a zinc supplementation regimen, speak with a healthcare provider, especially if you are pregnant, nursing, or already have a medical issue.
4. Be mindful of any drug interactions and time the use of zinc supplements appropriately.
Zinc:
Conclusion
Zinc as a type of trace element can be found needed in every part of your body. It is an important component for some enzymes and it is shown to improve cognitive function. The ability to learn and memorized focuses on the hippocampus and the level of zinc detected in it is very high. Hence, it is clear that sufficient zinc level in the body is required to keep your body and mind healthy. The zinc supplement supplied by myPEAK Radiance along with other minerals can significantly improve health given that it is consumed in appropriate dosages. Advice from healthcare workers is recommended to fully utilize the benefits of zinc supplements.
Important Note: The information contained in this article is for general informational purposes only, and should not be construed as health or medical advice, nor is it intended to diagnose, prevent, treat, or cure any disease or health condition. Before embarking on any diet, fitness regimen, or program of nutritional supplementation, it is advisable to consult your healthcare professional in order to determine its safety and probable efficacy in terms of your individual state of health.
Regarding Nutritional Supplements Or Other Non-Prescription Health Products: If any nutritional supplements or other non-prescription health products are mentioned in the foregoing article, any claims or statements made about them have not been evaluated by the U.S. Food and Drug Administration, and such nutritional supplements or other health products are not intended to diagnose, treat, cure, or prevent any disease.