Maybe it's because you find yourself up against a deadline, you work the late shift, your baby kept you up all night, or you want to get in a really good workout – but you need an energy boost. It could be time to reconsider that energy drink you're about to pull out of the fridge because your health may depend on it. (THE SEARCH FOR A BETTER BOOST Safe And Effective Energy Drink Alternatives Health11News Report)
If you enjoy the benefits of energy drinks, you've got a lot of company. In the United States, energy drinks are one of the most popular non-alcoholic beverages, with 42.35% of Americans consuming them regularly. 20 Energy Drink Statistics To Boost You Up in 2022.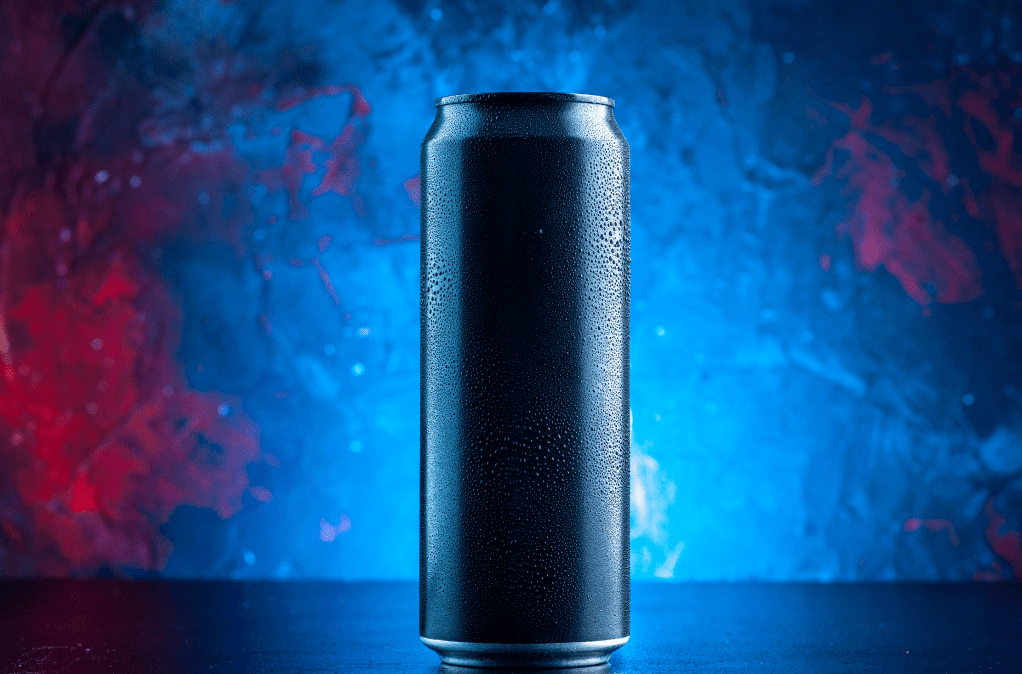 Are Energy Drinks Healthy – They can't be that bad, right?
An average energy drink contains about 41 grams of sugar and around 200 mg of caffeine– the average drink. There are brands with more sugar, more caffeine, and other ingredients that may be problematic. Without naming names, here is a sampling of ingredient lists from popular name brand energy drinks; we've renamed them Brand X, Brand Y, and Brand Z.
Brand X
Caffeine – 151mg
Caffeine Source – Synthetic
Sugar – 52 grams
Sugar Source – Table Sugar (Sucrose) and Glucose
Other ingredients – Taurine and B Vitamins
Brand Y
Caffeine – 160mg
Caffeine Source – Synthetic
Sugar – 55 grams
Sugar Source – Glucose
Other ingredients – Taurine, L-carnitine L-tartrate, B Vitamins (B3, B6, B2, and B12), and inositol.
Brand Z
Caffeine – 300mg
Caffeine Source – Synthetic
Sugar – 0* grams
Sugar Source – Sucralose and Acesulfame Potassium (Ace-K)
Other ingredients – BCAAs, Super Creatine, B Vitamins (B3, B6, and B12), CoQ10, Electrolytes, and Vitamin C
Let's take a closer look at the ingredients as they occur in popular energy drinks in varying amounts.
Caffeine Dose and Source in popular energy drinks
How much is too much?
People indeed have different caffeine tolerance levels and responses, but that doesn't mean we should completely ignore general health advice from trusted sources.
According to studies by the U.S. Food and Drug Administration, the most caffeine a healthy adult should consume in a day is 400mg – which is about four cups of brewed coffee.
Now, look at Brand Z, which contains 300 mg of caffeine – a lot to ingest in one sitting. There are energy drinks that contain 500mg of caffeine per can – the equivalent of 14 cans of cola! If you consume caffeine in any other form, such as coffee, tea, or soda – you're on your way to a caffeine overload—side effects of caffeine overdose range from the "jitters" to more extreme cases of cardiac arrest. And while caffeine overdose is rare, consuming excessively caffeinated energy drinks can make it more likely. Caffeine overdose Information | Mount Sinai – New York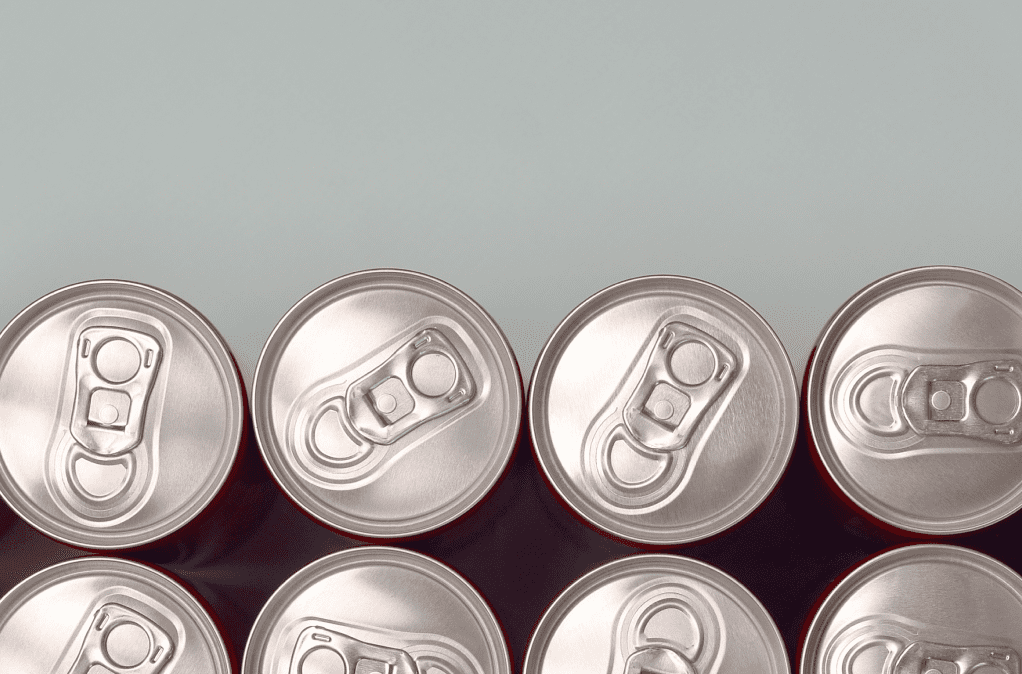 Synthetic vs. Natural Caffeine is there a difference?
Caffeine naturally occurs in at least 60 known plants, yet most of the caffeine in products other than coffee and tea is synthetic. Is this a concern? Maybe, maybe not, depending upon the research source. Both types affect the body similarly, with a few exceptions. Most popular brands of energy drinks use synthetic caffeine because it's much cheaper to produce in a lab than to collect it from natural sources. natural-vs-synthetic-caffeine
Downside to synthetic caffeine:
Labs in some foreign countries may not hold to quality manufacturing standards.
Some studies show that it enters our bodies quicker, leading to a harder crash.
It has no other nutritional value – it's strictly a stimulant.
Upside: Keeps the cost of production lower, which benefits consumers.
Benefits of using natural caffeine:
Food products containing caffeine also contain nutrients and beneficial compounds.
Natural caffeine sources are less likely to have potentially harmful compounds.
Downside: It is more expensive for manufacturers, and that cost is passed on to consumers.
Sugar is the second major player in popular energy drinks
Sugar – is the second ingredient in two brands on our list (Brand Z uses artificial sweeteners). While it's not immediately dangerous unless you have diabetes, the long-term effects of overconsuming sugar can lead to obesity, diabetes, insulin resistance, and inflammation, among other medical conditions related to excessive sugar intake.
The American Heart Association recommends no more than 36 grams of sugar consumption for men and 25 grams for women per day. Consuming only one energy drink containing 55 grams of sugar means you've already surpassed the recommended daily allowance. Doing that once or twice a week may not add up to enough to cause problems, but if you're like most people, you're probably drinking a minimum of one drink a day. Now add that 55 grams to all the other sugar you consume every day – and you could easily be eating double the amount of recommended sugar. Added Sugar | The Nutrition Source | Harvard T.H. Chan School of Public Health
It's easy to drink a lot of sugar without thinking about it. It enters the body quickly in liquid form like a sugar tsunami – giving you a massive wave of energy, then it crashes down hard, leaving you even more tired.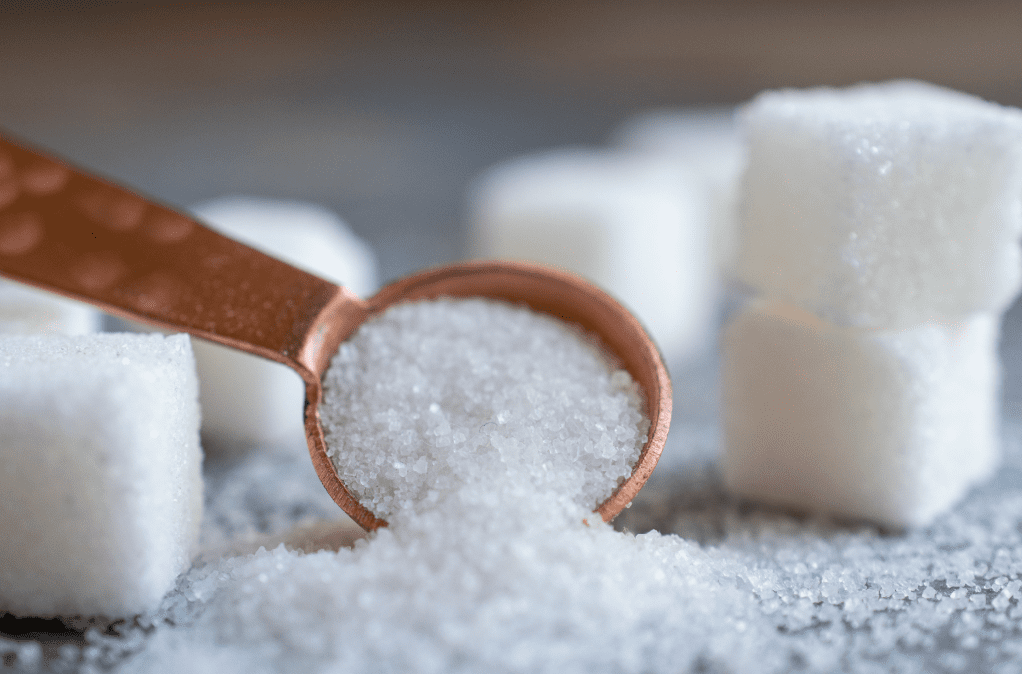 Artificial Sweeteners – better than sugar because, no calories & no rush?
Even though the FDA hasn't found a reason to ban them, there are reasons to be cautious when using artificial sweeteners. Three of the most common artificial sweeteners are Saccharin, Aspartame, and Sucralose.
Some issues associated with the long-term use of artificial sweeteners are:
Headaches
Migraines
Depression
Increased risk of cancer,
Increased chance of weight gain due to increased appetite
Impact on gut health
Increased diabetes risk
Irritability
Anxiety
Insomnia
Given the possible side effects of artificial sweeteners, it seems best to minimize or eliminate their use. The Serious Side Effects of Artificial Sweeteners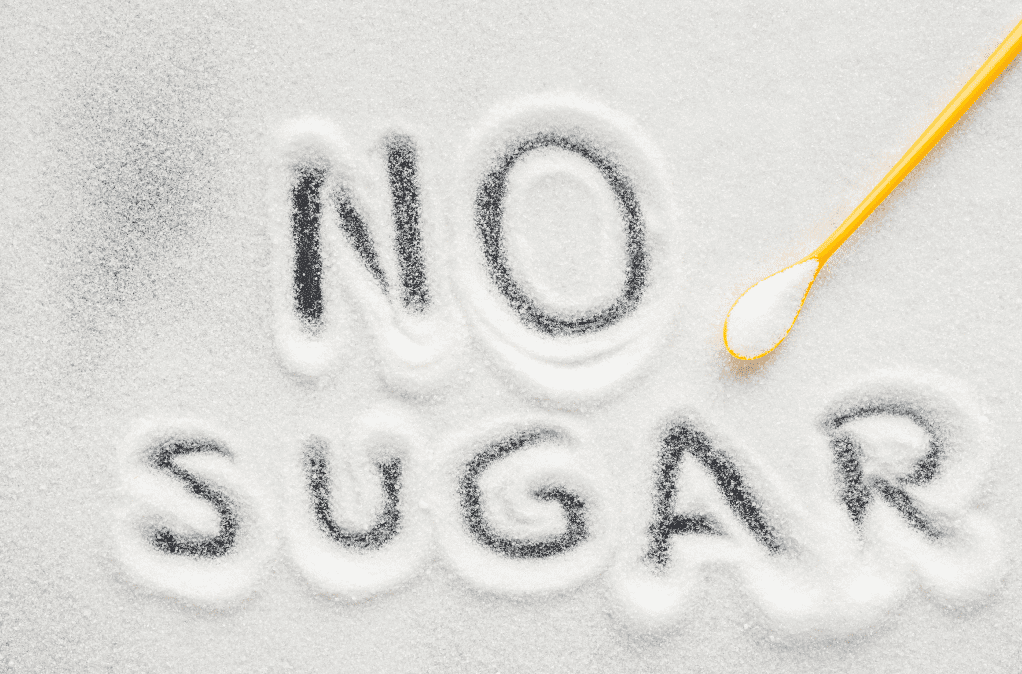 Taurine – Why is this amino acid in popular energy drinks?
Popular energy drinks often include taurine (look back at Brands X and Y), an amino acid found in the human brain, retina, heart, and reproductive organ cells. It's also found in meat and seafood. Taurine is included in energy drinks because some studies have shown it to positively affect mental and athletic performance. It's purported to improve stamina for exercise and appeals to those wanting to "crush" their workouts and athletic goals.
The problem is that this is mostly theory, and the long-term effects of taurine supplementation are unknown. Additionally, taurine combined with other ingredients in energy drinks such as caffeine and B- vitamins could become harmful, leading to dangerously high heart rate and increased blood pressure. Taurine, energy drinks, and neuroendocrine effects | Cleveland Clinic Journal of Medicine. (THE SEARCH FOR A BETTER BOOST Safe And Effective Energy Drink Alternatives is an original Health11News Report)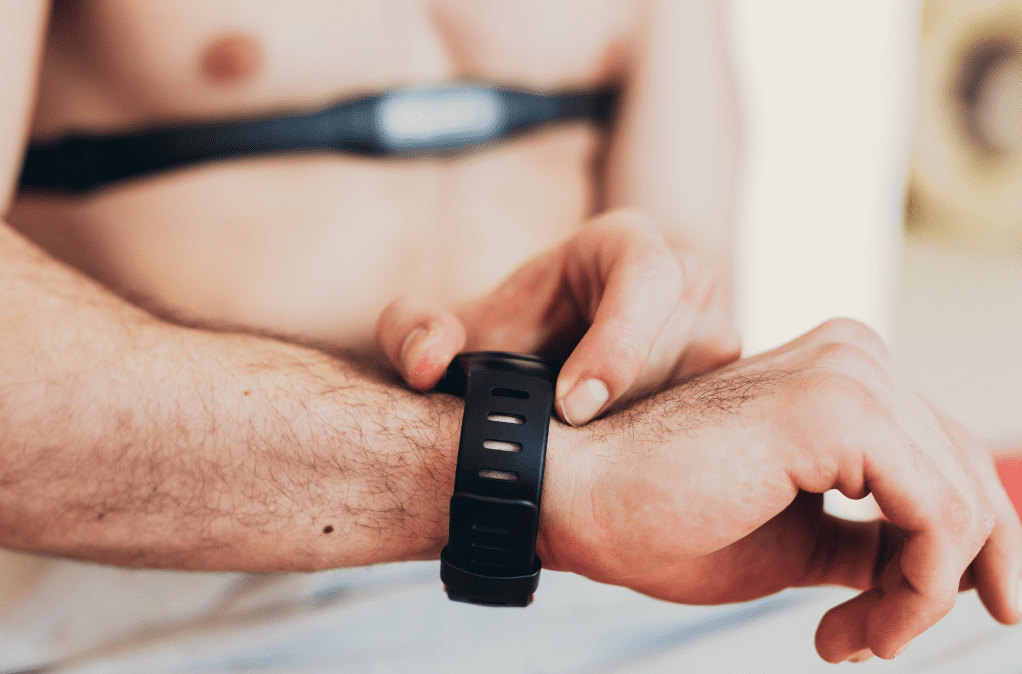 What to look for in healthy alternatives to energy drinks
Now that we've examined the main ingredients in mass-produced energy drinks, you can use the following list as your criteria when looking for safe and effective energy drink alternatives.
Low to no added sugar
No artificial sweeteners or preservatives
Caffeine derived from natural sources (to benefit from naturally occurring nutrients and antioxidants in whole foods)
Caffeine in a responsible dose (refer to the guidelines provided in this article from the U.S. Food and Drug Administration)
No Taurine
All ingredients are clearly labeled with their amounts.
Natural energy drink alternatives that aren't drinks
There are other ways to get a healthy boost that doesn't involve drinking a beverage. Options include natural energy-boosting pills or chews that are more convenient and easier to consume than beverages.
VOKE Energy produces a chewable containing four plant-based products: Green Tea Leaf Caffeine, Whole Seed Guarana, Acerola Cherry, and Red Beetroot. Each of these products is a known superfood containing numerous health benefits. VOKE says they use these products at "responsible levels" and claim no side effects. However, they advise caffeine-sensitive folks to cut the dose in half.
THE MEDICINE MAN PLANT CO. offers a pill explicitly created to improve mental focus called the Brain Pill. It's an all-natural product containing Lion's Mane (whole mushroom), Ginkgo (leaf), and Sage (leaf). Lion's Mane, in particular, is noted for its neurotrophic properties (meaning that it promotes the growth and differentiation of neurons). Neurotrophic properties of the Lion's mane medicinal mushroom, Hericium erinaceus (Higher Basidiomycetes) from Malaysia.
Another example of an energizing brain-boosting pill is one created by LUMA by Laura called Luma Genius. This pill contains a formula of vitamins made from natural ingredients that have been clinically studied for their positive effects on mood, memory, and cognition. Luma also claims that their pill has little to no side effects.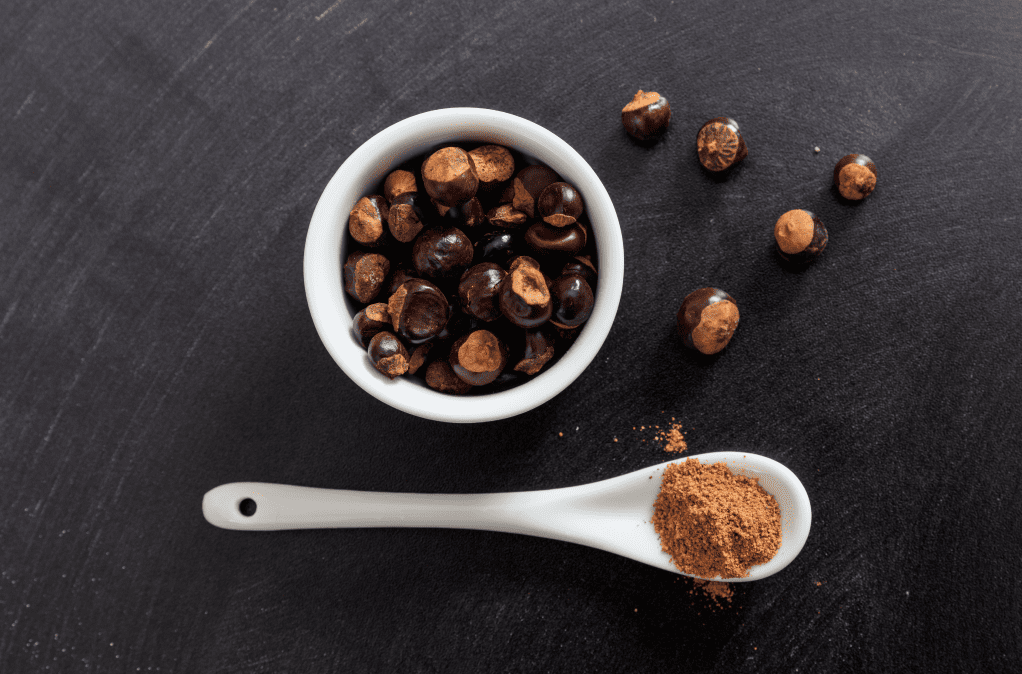 Exploring effective energy drink alternatives is helpful, but it's not the end game
Even a safer, healthier energy booster should be used with caution. Remember that they're supplements, not replacements for a nutritious diet, exercise, rest, and self-care practices.
Further Reading
Energy Beverages: Content and Safety – PMC.
Sugar substitutes: Health controversy over perceived benefits – PMC
Energy Drinks | The Nutrition Source | Harvard T.H. Chan School of Public Health
THE SEARCH FOR A BETTER BOOST Safe And Effective Energy Drink Alternatives (Health11News)
Disclaimer
Important Note: The information contained in this article is for general informational purposes only, and should not be construed as health or medical advice, nor is it intended to diagnose, prevent, treat, or cure any disease or health condition. Before embarking on any diet, fitness regimen, or program of nutritional supplementation, it is advisable to consult your healthcare professional in order to determine its safety and probable efficacy in terms of your individual state of health.